The 2021 NFL season has come and gone for the Minnesota Vikings and it's a second straight season without the playoffs. After the disappointing 2020 season in which the offense was top 5 in many statistics but the defense was lacking, the Vikings seemed to acknowledge this over the 2021 offseason. They made some tough decisions to free up cap space to allow them to spend money on the defense.
Bringing in players like Dalvin Tomlinson and Xavier Woods as well as holding onto stars like Danielle Hunter and Anthony Barr. However, for the second straight year, the defense simply wasn't at the level we've come to expect from a Mike Zimmer coached team which has prompted Minnesota to fire him. It seems pretty plain to see that defense is holding this team back but there are still the people who will disregard the efforts of Kirk Cousins and the offense and say that's the problem. So, I'm going to break down both sides of the ball to show you why the Minnesota Vikings watched this year's playoffs from home.
Related: "Not For Me To Judge": Mike Zimmer on job status with Vikings after another crushing defeat
A second year of solid offensive production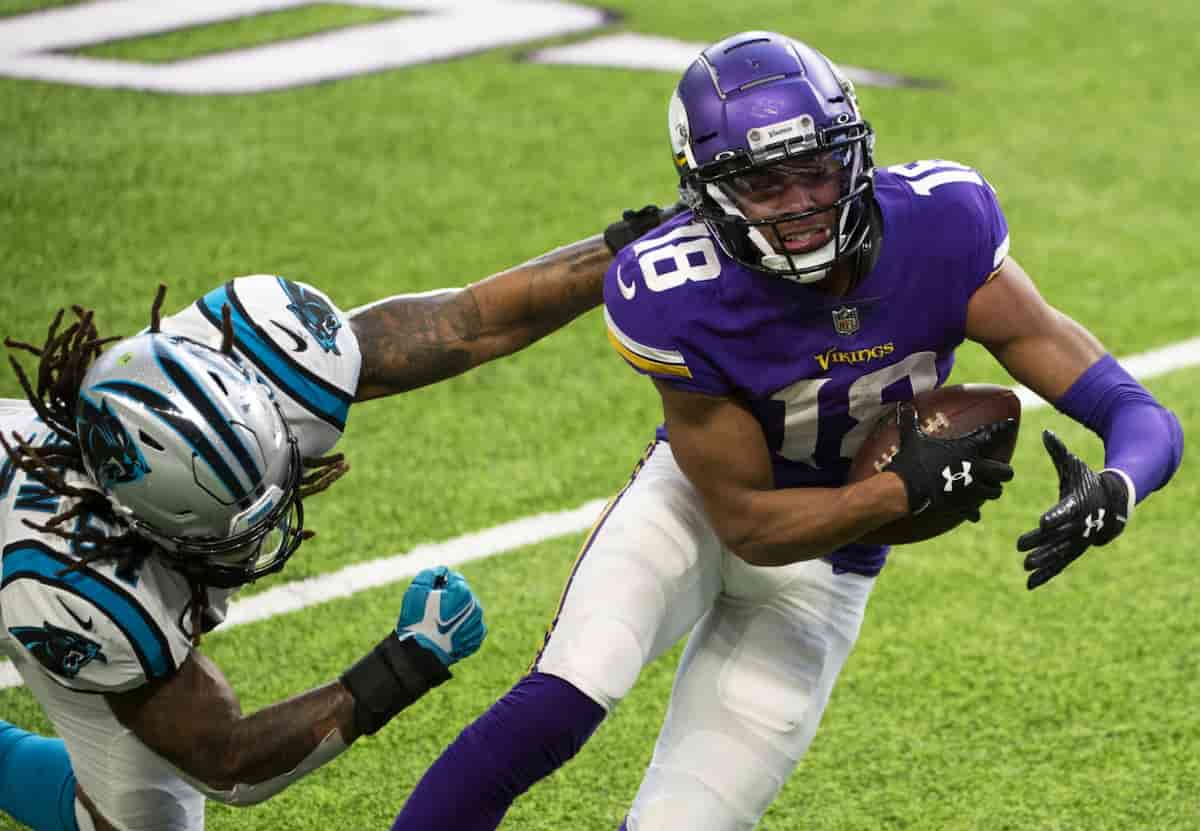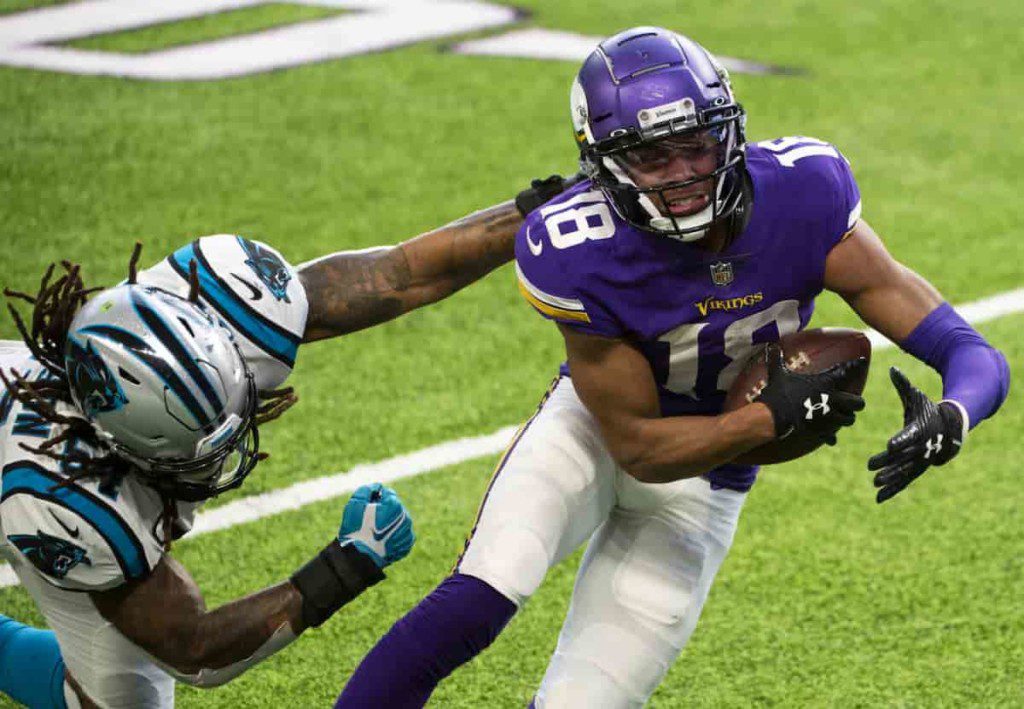 The "Kirk Cousins shouldn't be in a Minnesota" narrative has to stop. It's ridiculous. At first, there were issues, I'll admit that. But over the last 2 seasons, he's been worth the money and he's been the exact opposite of the problem in Minnesota. Another great season saw him finish with 4221 yards, 33 touchdowns and most crucially, 7 interceptions.
Yes, the passing yards could be higher, and nowadays throwing for less than 35 touchdowns is seen as somewhat poor for some reason but when you can still put up those numbers and take care of the ball? That's a recipe for success. Throw in 2 young stars in Justin Jefferson and Dalvin Cook and you have what is easily a top 10 offense. And that's exactly what the Vikings were for a second straight season.
This year saw Adam Thielen's production dip a bit but that's only because Jefferson was getting the ball so much more as he's solidified his WR1 role. Jefferson finished the season 4th in receptions with 108, 2nd in yards with 1616, and was only beaten by Cooper Kupp nearly breaking the all-time record for yards in a season, and 6th in receiving touchdowns with 10.
Minnesota fans may have been worried when Stefon Diggs left for Buffalo but now they don't mind at all as those shoes have been comfortably filled, in fact, Jefferson could arguably be a better player than Diggs. In terms of rushing, Dalvin Cook put up another solid season but his injury woes still follow him around missing 4 games this season. There's no reason for Minnesota to feel the need to move on from Cook as of now but if he continues to struggle to stay on the field, they may look to the draft for a cheaper and more reliable alternative.
Cook's injury is worth noting when taking a look at the team's rushing numbers because they certainly don't jump off the page at you but had he played all 17 games they would've been close to a top 5 team in rushing. Some of that possibly factors in when people think the offensive line has issues but everything we've seen is quite different when considering the Cook injury.
In terms of pass protection, they were right up there with the best lines allowing only 30 sacks all season. Where they did lack was allowing pressure through and depending on Cousins to make defenders miss and get the ball out of his hands, but, he was able to do this very efficiently as shown by his lack of turnovers.
Now in terms of keeping your quarterback healthy, it could be a problem but when your QB is as good as Cousins was when pressured, you'll still succeed as a team. I'm not trying to say they shouldn't work on the line this offseason, I just think there are more important matters at hand. Speaking of which, let's have a look at the defense.
Poor defensive play costs the Minnesota Vikings their season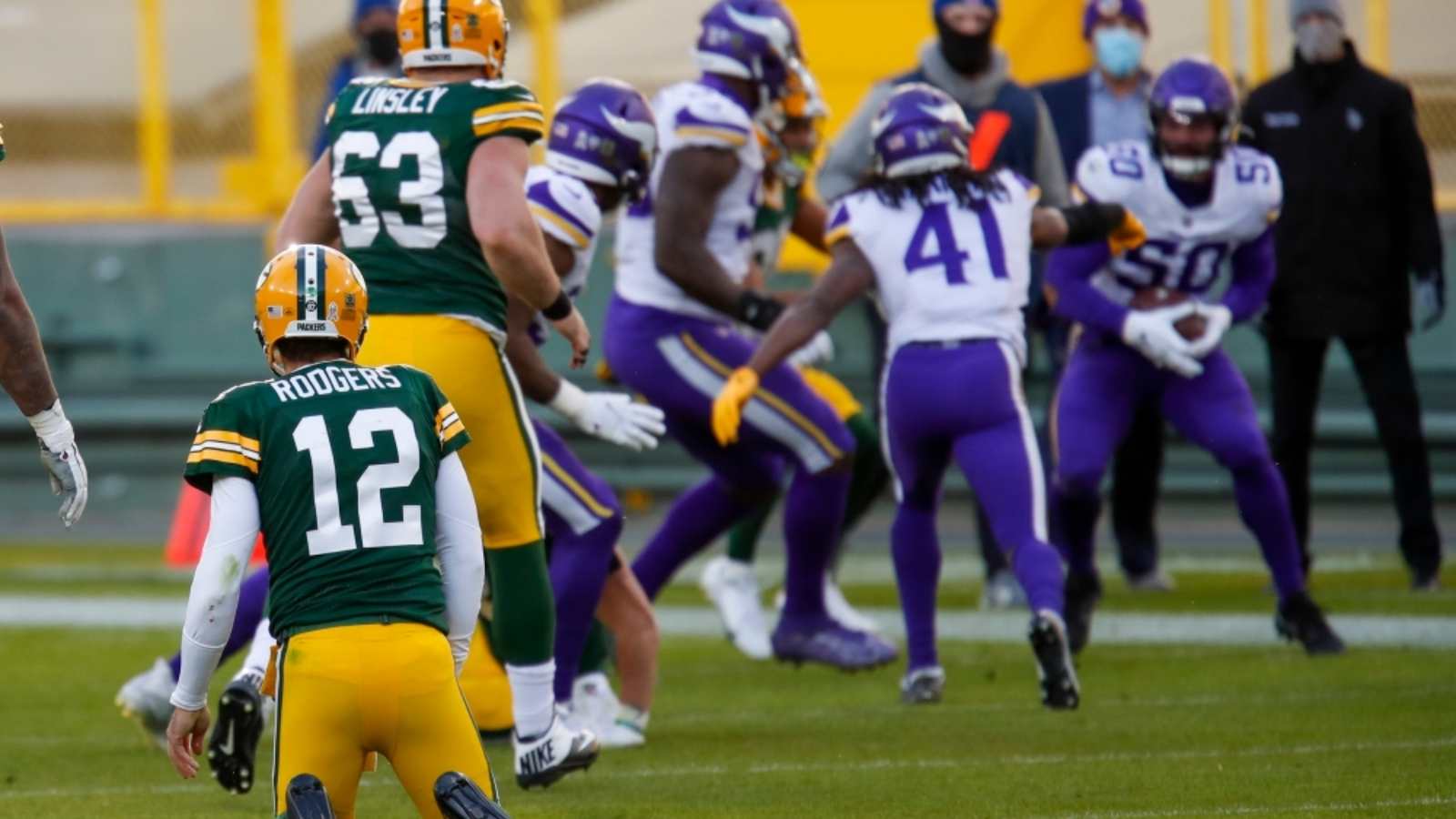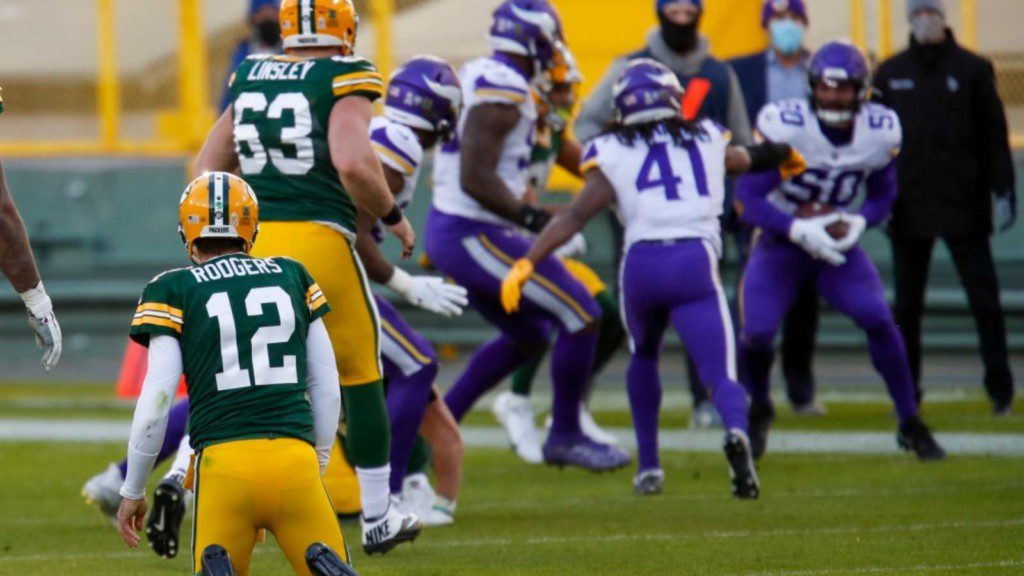 Look away Vikings fans, you're not gonna like this. After an uncharacteristically poor 2020 season for Zimmer's defense, the Vikings were proactive in the offseason making what seemed to be the right moves. They brought in 3 corners to help the secondary out, Dalvin Tomlinson to plug the run game issues and kept Danielle Hunter and Anthony Barr around to have solid playmakers when they really need them. Despite all this, the 2021 Vikings defense was actually worse than 2020. They gave up the 3rd most total yards, 6th most average yards per play and were middle of the pack in terms of turnovers.
Bringing in Dalvin Tomlinson to help a poor 2020 run defense did absolutely nothing at all as he only had 39 total tackles and 2 tackles for loss. Yes, in a season in which a star defensive tackle started 16 games, he only managed to get into the backfield and make a tackle twice. Unbelievably poor. This resulted in the Vikings giving up the 3rd most yards per rush at 4.7 and the 7th most total rushing yards.
Those numbers could've been so much worse had teams decided to run the ball more against them but instead they elected to go the aerial route. In the passing game, the defense gave up the 5th most total yards, 10th most net yards gained per pass attempt and 4th most first downs by passes. The increased volume of pass attempts inflated their passing rush numbers recording the 2nd best number of sacks in the league with 51 but as I said, teams were throwing more against them so they were bound to get more sacks.
Honestly against this defense it didn't matter which way you decided to go, whichever form of attack your offense could do better would work against this defense. All this meant that Zimmer had to go. It was simply too poor for someone who is supposed to be a defensive-minded coach.
So, when looking back at the 2021 Minnesota Vikings, it's clear. This team was so obviously held back by its defense. To be very clear, I'm not trying to say that their offense was flawless because it wasn't but it was not the reason they were losing games.
Get off Kirk Cousins' back. There are major problems with the Vikings and it all starts with cleaning up that mess of a defense. The positives are that it seems like Minnesota knows that this is the issue despite some people still complaining about the offense.
They have to prioritize the right decisions in free agency and the draft. While on paper they did do this well last season it did not work out for them. With a new coach and new schemes it might still pan out for them so there is hope but it would be bold to not take chances and risk going into the 2022 season with a similar defense in terms of personnel.
This offense is very clearly ready to win and while there are some gaps that they'll likely fill, but, if they don't get the defense ready for this season, it'll be another year without the playoffs and 1 more year of wasting their talented quarterbacks' ability.
Also read: "OBJ On The Rise": Odell becomes the first player in postseason history to have this unique record