Two pillars of the Washington Capitals, Alex Ovechkin and Nicklas Backstrom, are starting a new NHL season with renewed zeal. The team's failure to make the playoffs the previous season was a bitter pill to chew for both players. However, Ovechkin, Backstrom, and the Capitals are prepared to rebound with a new coach at the helm in Spencer Carbery and some tactical summer tweaks.
Hope and eagerness are there for the 2022–2023 season, with Ovechkin aiming for yet another outstanding season on the ice. Ovechkin had a particularly difficult season last year because, in addition to dealing with injuries, he also lost his father.
He is, however, happier today and ready to have an influence. The dynamic combo is excited to return to the ice after Backstrom's hip surgery and is already back in action. The Capitals' all-time leading assist provider, Nicklas Backstrom, was open about how disappointing the previous year was. He reiterated that it is absolutely "unacceptable to miss the playoffs".
I think a lot of us are pretty happy to come back, Backstrom said, "We were let down by last year. We don't want to skip the playoffs either. That can't happen. I believe that the players in the locker room have a lot of fire for this season. It's going to be a significant year, in my opinion."
The Washington Capitals are preparing under the direction of Coach Carbery with a fresh feeling of purpose and a determination to make up for last year's failings. They are aware that the route to the playoffs won't be an easy one since their conference has some tough competition. They are counting on their seasoned core players, like as Ovechkin and Backstrom, to take the initiative, however.
Related: Nikita Zadorov ROARS against Russian invasion unleashing a fiery stand for peace while facing career turbulence
Important offseason additions
The Capitals' offseason was characterized by calculated roster additions. Max Pacioretty, a forward who was an unrestricted free agent, was signed even though he hasn't yet skated again after having surgery to repair a ruptured Achilles tendon. They also traded for Joel Edmundson, a defenceman, from the Montreal Canadiens.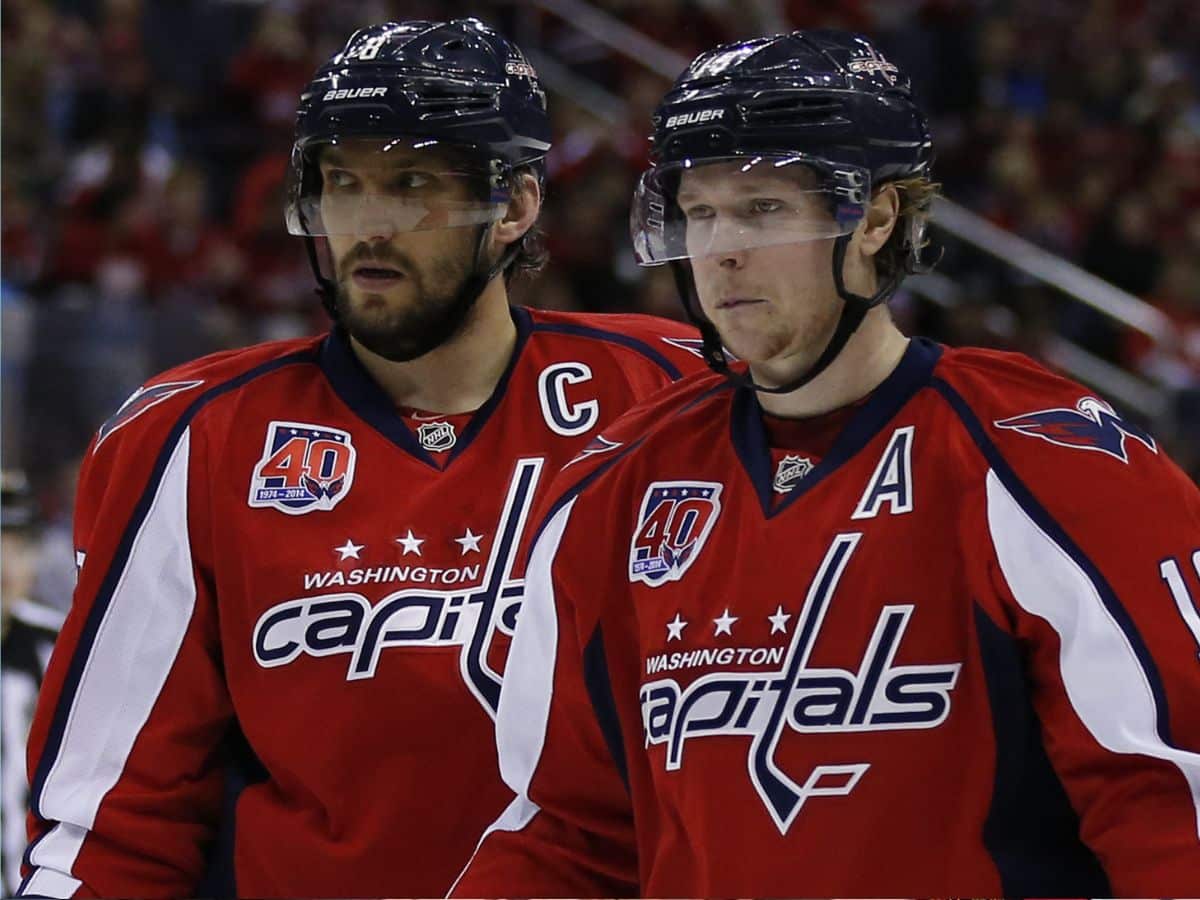 The Capitals are bullish about their future despite having their top player, 38-year-old Alexander Ovechkin, and missing the playoffs last season. They think they have what it takes to be a title contender this year. Alex Ovechkin, Nicklas Backstrom, and the Washington Capitals are totally committed to rewriting their narrative as the new NHL season gets underway. They don't want to relive last year's harsh disappointment of missing the playoffs.
They are determined to once again leave their imprint on the league with a reinvigorated sense of purpose, significant offseason additions, and an unshakable dedication to success. The Capitals are ready to go out on this adventure with Coach Spencer Carbery at the helm, keen to show that they belong among the best in the hockey world.
In case you missed it:
Follow FirstSportz on WhatsApp Channel