Few players are as dynamic in the fast-paced world of professional ice hockey as Boston Bruins veteran Brad Marchand. Marchand has an unrelenting style of play and gained a reputation as a "pest." To his opponents' chagrin, he is the player who constantly nags, irritates, and sometimes crosses the line.
Despite the mayhem on the ice, a startling twist occurred on the field. The officials who were supposed to keep order showed him respect and affection. Former NHL referee Dave Jackson recently revealed the odd interplay between this legendary troublemaker and the men in stripes as he discussed his interactions with Marchand.
Being around Brad Marchand on the ice has its drawbacks. On the one hand, he is a talented attacker who can make spectacular moves and score goals. On the other side, he is the player who constantly walks the border between fair play and foul, accruing penalties time and upsetting his opponents. Despite these shenanigans, it seemed that Marchand acquired the skill of keeping a cordial relationship with the NHL referees.
A former NHL official, Dave Jackson, recently discussed Marchand's behavior on the ice. Many fans and experts were taken aback when Jackson said, "He was always respectful towards us." Jackson, who oversaw several contests in which Marchand played, didn't hold back in recognizing the difficulties the winger presented.
Related: Brad Marchand RIPS Tyler Bertuzzi as 'Brat's monster trade rumor causes turmoil in NHL
Brad Marchand praised by former referee
Jackson and his coworkers often had " headaches " due to Marchand's demanding style of play. However, behind the surface, Marchand and the authorities had some mutual understanding. Brad Marchand volunteered to respond to Jackson's remarks by giving credit where credit was due.
The Boston Bruins forward recognized the difficulty of the NHL's current referees' job. Officiating has been more difficult than ever in the age of video reviews and continual attention to every play. Marchand expressed sympathy for the referees, acknowledging that they only try to execute their jobs well in the face of heavy pressure.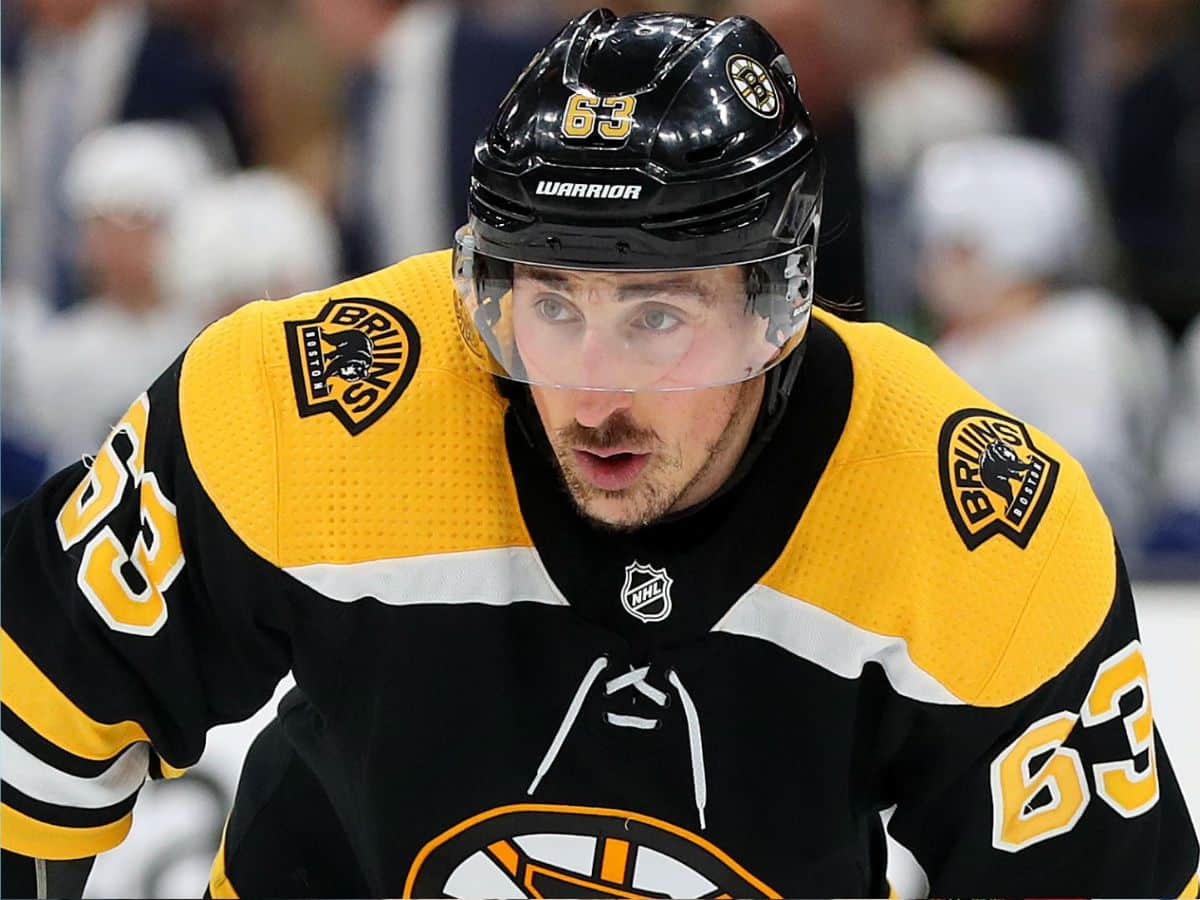 Later, Marchand revealed an unexpected facet of his interactions with the referees. He acknowledged that he would make it a point to apologize if he ever spoke rudely to an official. Marchand's appreciation for the role referees play in the game was evident, even when he was the victim of a penalty.
The tale of Brad Marchand and his interaction with NHL referees stands out as a fascinating outlier in the competitive world of ice hockey, where tempers often flare and emotions run high. Despite the "pest" tag that is often applied to him, Marchand's capacity for respect and compassion for those who uphold the law is a witness to the intricate relationships that exist within the sport.
In case you missed it: