Since the passing away of Ottawa Senators owner Eugene Melnyk, Canadian-American actor Ryan Reynolds has stolen the spotlights of all ownership talks. He's been continuously pulling one after another star game to get ahead of his competitors and become a part owner of the amazing Senators group.
The pursuit of his dream is fueled by NHL Commissioner Gary Bettman, who has time and again stated how excited he is to have Ryan onboard. Recently the actor was once again inspired by Senators netminder Cam Talbot. Talbot revealed his brand new dashing helmet which features Deadpool images.
Talbot paid respect to the comic book character Deadpool, played by actor Ryan Reynolds. His new mask features Deadpool images where one side is wearing a Senators jersey and on the other the character holding the Senators flag. Talbot texted the star actor on Twitter asking for his opinion.
Related: Ryan Reynolds FIRED UP to be "frothy, rabies-infused" NHL fan, helping Senators reach new heights after successful ownership bid
Cam Talbot's new mask impresses actor Ryan Reynolds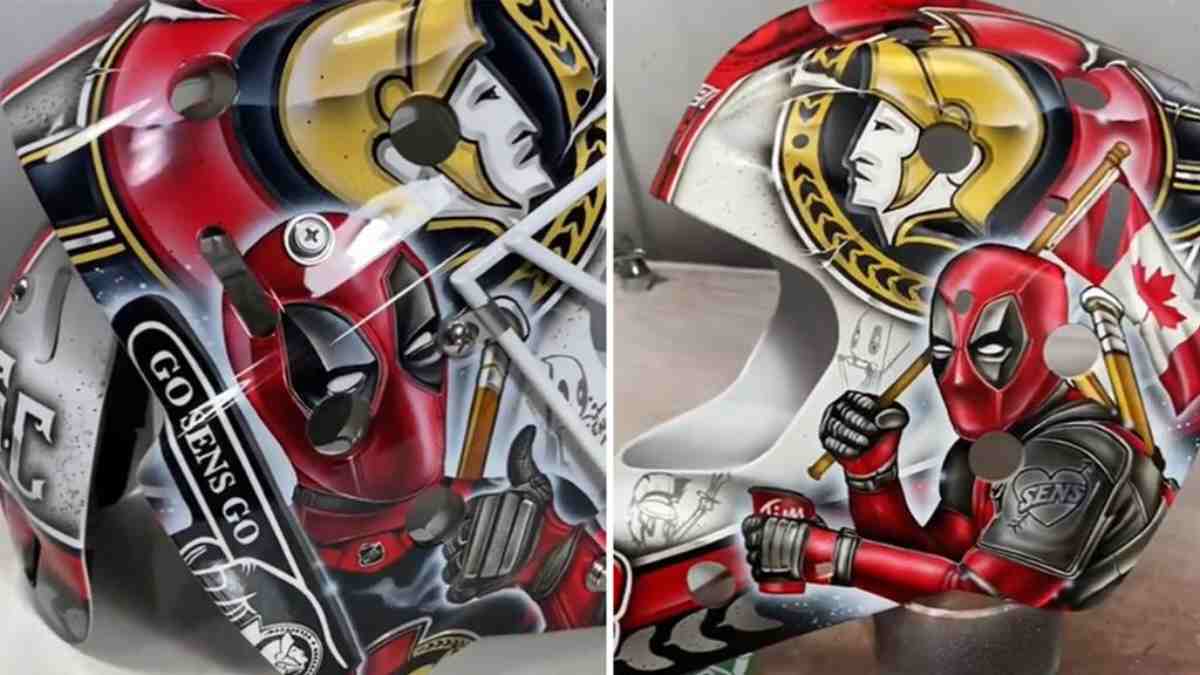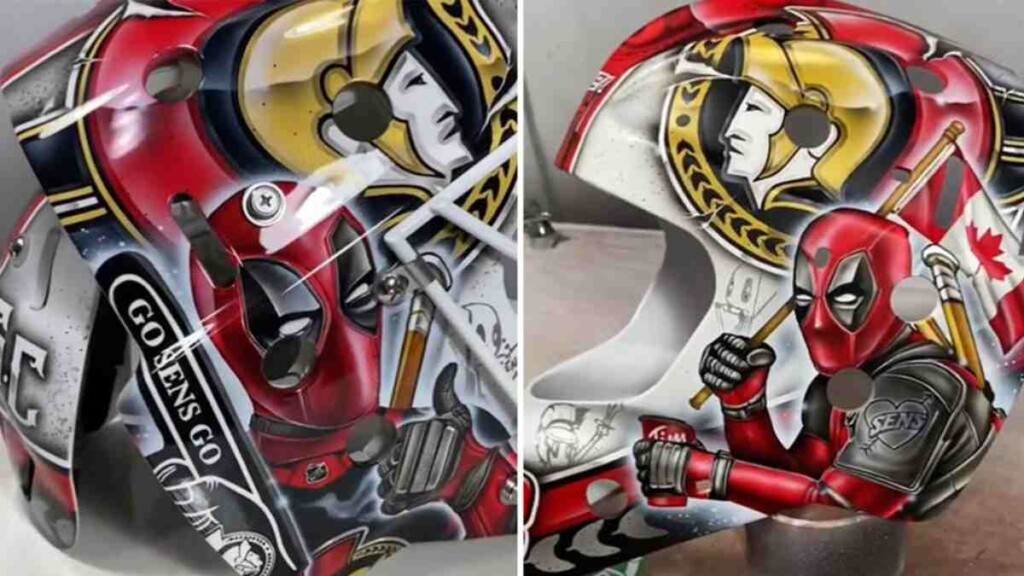 Back in November when Ryan Reynolds visited a Senators game, the whole arena fans stood up clapping and cheering on the actor. Their warm standing ovation was accepted and returned to them by Ryan waving toward them with a grand smile on his face.
When asked why Ryan wants to be a part of the organization, Ryan commented, "I spent quite a bit of time there when I was younger and I think that the Ottawa Senators as an organization can explode. Not just within its own community, within Canada, but also I think globally."
Since then he's been in talks for a partnership. Regardless of his personal feelings, it's true that participating in the purchase would be a hefty weight for him alone. Ryan noted that he's been talking with big shots like Michael Andlauer, Jeffery, and Michael Kimel. 
He commented half-jokingly, "I am trying to do that. It's very expensive, so I need a partner with really deep pockets". "It's called a 'consortium' when you form a group together to buy an entity. It's a fancy way of saying I need a sugar mommy or a sugar daddy."
Bettman also stated that he himself is a huge fan of the actor, and he hopes his partnership will bring Senators to new heights. Almost everyone is aware of Ryan's insane skill marketing. Bettman hopes he can do a docu-series like "Welcome to Wrexham" to promote the organization as it'll also benefit the League in long run.
In case you missed it:
Sidney Crosby and Eric Neilson relive memories with Rimouski Oceanic fans in Tim Horton's new TV commercial
Tage Thompson scores 3 goals paying tribute to Bill's Damar Hamlin in Sabres' OT win