Roger's Place witnessed an adorable gender reveal event hosted by Connor McDavid, Evander Kane, and his girlfriend Mara Teigen. The Edmonton Oilers team captain agreed to assist Mara in surprising Kane with an adorable puck shot. 
Mara didn't tell Kane about the gender of their third child and it was all kept silent. McDavid took an active part in playing the hosting role of the news, as Kane shot the puck to reveal a warm blue color. Apart from the three active participants, Kane's two children were also present on the ice.
According to the gender identity reveal shot, it was confirmed that the couple will be welcoming their second baby boy in the world. Kane who is already the father of Kensington Ava Kane, and Iverson Frank Kane warmly hugged the children in joy. He kissed his girlfriend Mara as Connor McDavid stayed on the sidelines, giving the affectionate couple some space.
Related: "We love him" – John Tavares backs Michael Bunting as Evander Kane ROASTS 'Mikey' in Leafs vs Oilers game
Evander Kane and Mara Teigen welcome their second baby boy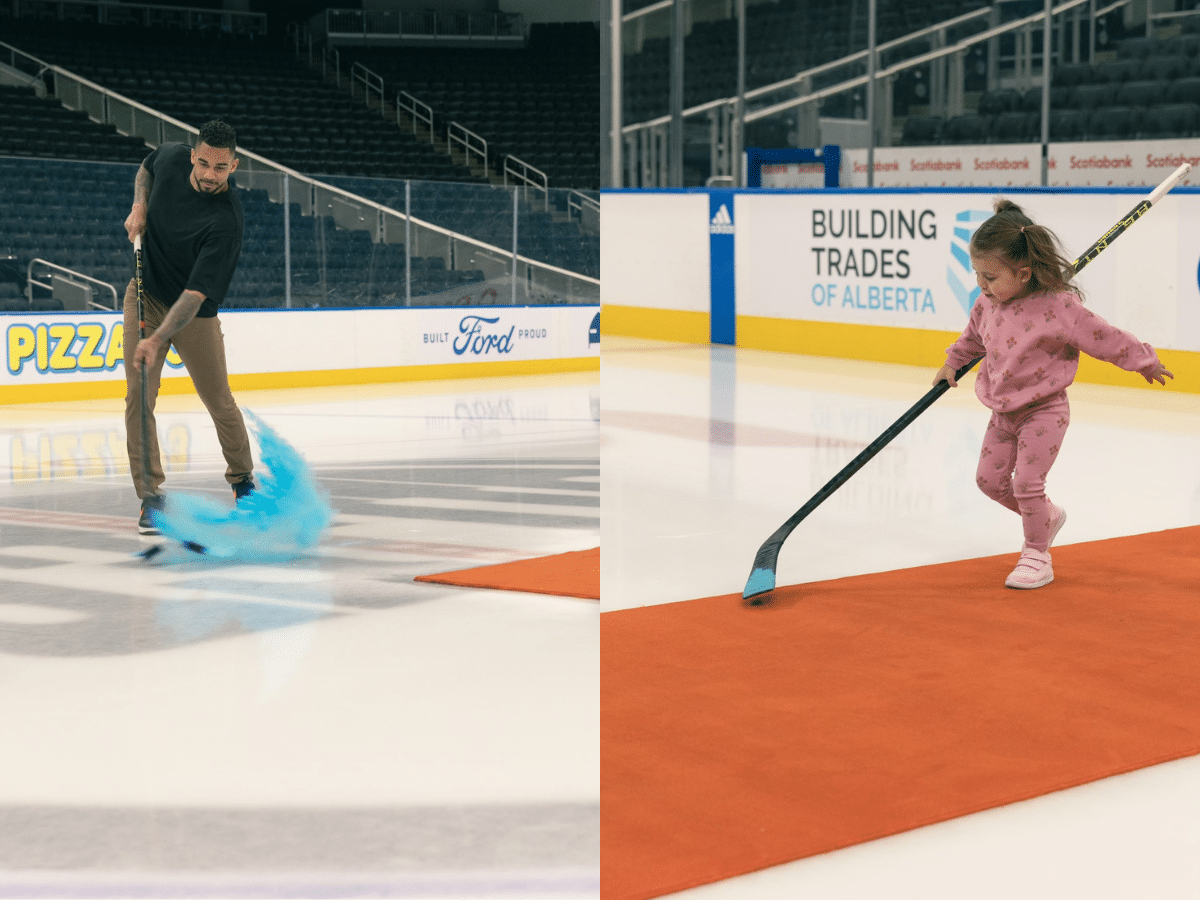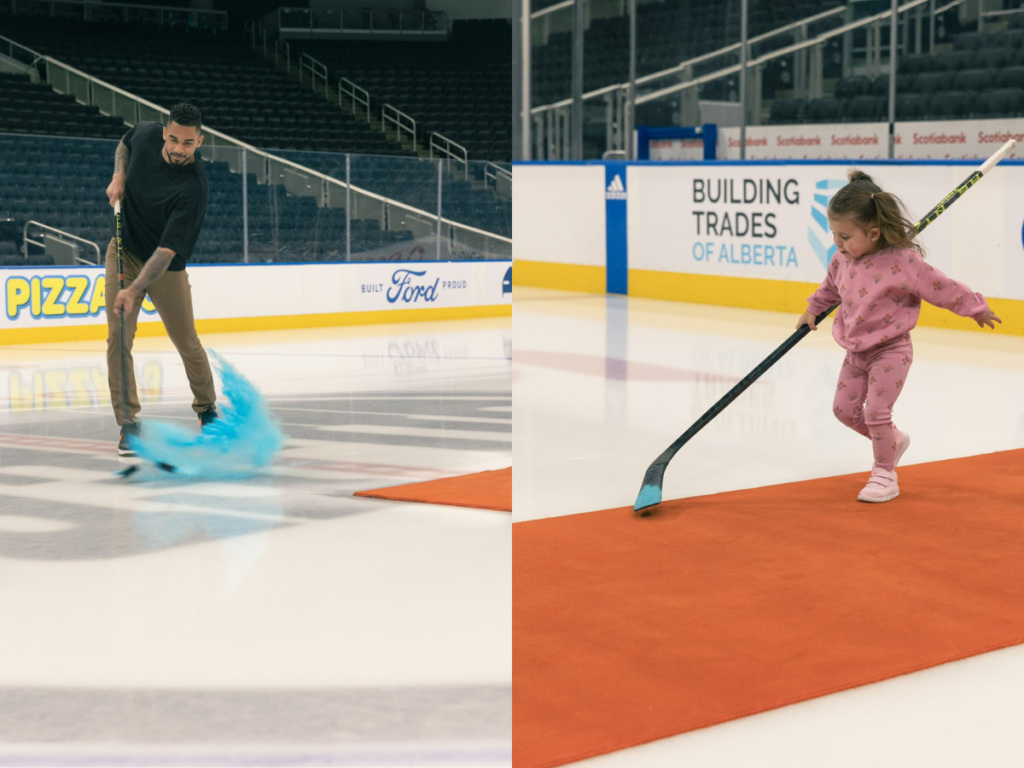 Evander Kane posted on Instagram, "Very happy to announce we're having another boy! Kensington will now have three bodyguards". Kane's daughter, Kensington Ava Kane is the child he welcomed with his ex-wife Anna Kane in 2018. 
The couple broke off shortly after their daughter was born. Anna severely accused Kane of gambling in sports. It's a heavy crime to defame a player no matter what sport he/she belongs to. Regardless to say, Kane rejected any notion of the rumors, but the internet exploded during that time.
Kane has since then talked about family and life balance, noting how difficult it was to be a single father in the beginning. Now with Mara by his side, Kane is welcoming their third and newest addition to the family. 
During the accusatory time, Anna noted on social media, "How does the NHL let a compulsive gambling addict still play when he's obviously throwing games to win money? Hmm, maybe someone needs to address this."
Kane, who denied all allegations, posted on Twitter, "I have NEVER gambled/bet on Hockey, NEVER gambled/bet on a Sharks game, NEVER gambled/bet on any of my games and NEVER thrown a hockey game."
Anna further noted that she was terrified of Kane and terrified of letting her near their daughter according to NY Post, "I acknowledge I was not forthcoming about my pregnancy ending, but I was and still am terrified because I know what this man is capable of".
Regardless of the wildfire that spread between the couple, they are now leading different lives. In 2021, Kane got custody of their child and has been taking care of her since then. The Oilers winger met Mara back in 2021 after he was divorced.
The couple has never been afraid of showcasing public affection. They've been pictured together many times, including Mara cheering for Kane during games. Back on February 11, 2022, Kara flaunted her baby bump, posting a picture on Instagram.
Ever since their rumored relationship, the fans have been cheering on the growing family and for their bonds to grow stronger. As of now, there's been no news of Kara and Kane tying the knot, but it is expected to be soon, sometime in the future.
In case you missed:
WATCH – Trent Frederic PUMMELS Dylan Cozens to with powerful shot as Bruins obliterate Sabres in 7-0 victory
San Jose Sharks goalie refuses to wear LGBTQ-themed warmup jersey for NHL Pride Night