Nathan MacKinnon stated, "It's cool to get it over with". "Been thinking about it a lot. Didn't want to go into the season without a contract, I knew I'd be asked about it all season, so I'm really happy."
On Tuesday the 27-year-old center inked an 8-year $100.6 million contract with the Colorado Avalanche with an annual average value of $12.6 million. The contract comes into effect from the next season running till 2030-31.
Also Read| Forward Mark Stone "feeling positive" for 2022-23 season opener with Golden Knights
Nathan MacKinnon delighted to be an Avs player for the next few years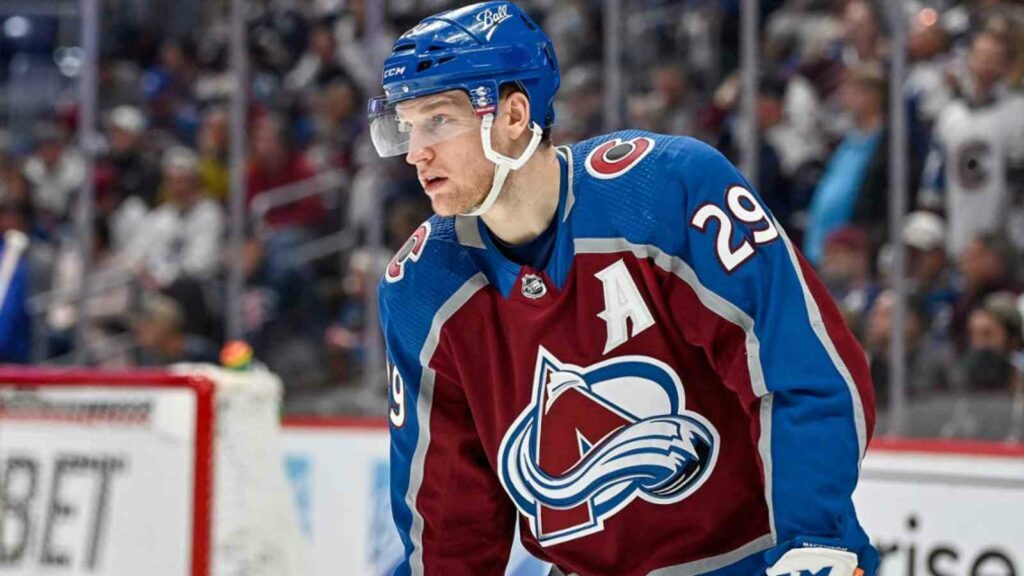 Both MacKinnon and the Avalanche general manager Chris MacFarland were in sync, as they both wanted to get the job done before the 2023 season opens. The Stanley Cup Champions will enjoy a face-off against Chicago Blackhawks, at Ball Arena on October 12th.
MacFarland commented, "Nathan is obviously one of the premier players in the NHL so a long-term extension was something we wanted to get done before the season started".
"He has that rare combination of speed and power with a high compete level that makes him a generational player. We are thrilled he will continue to be a member of this team and this community for many years to come."
Center has his dream fulfilled as he gets to stick with his team for a long time, "It's a lot on your mind. I think about it a lot, my future, but my goal is to be an 'Av' for life."
In National Hockey League, MacKinnon seized the 3rd position with 442 points in 338 games including 167 goals and 275 assists. He recorded 648 points with 242 goals and 406 assists in 638 regular-season games and 93 points in 70 playoff games.
Avs coach Jared Bednar stated, "Our core is such a key piece to our success and that's led by Nate". "His contract has been coming for quite some time. He's earned it. We're really happy to have him back and happy for him to sign the big deal and be part of it for a long time to come."
Also Read| "Our core is just great" – Defenceman MacKenzie Weegar boldly claims Calgary to be better team than Panthers
Also Read| Forward Brad Marchand hopeful to return on ice late November, first time since surgery
Do follow us on: Facebook | Instagram | Twitter