American ice hockey forward Tristan Broz must never have felt more overwhelmed when he sat in the Pittsburgh Penguins locker room near the stall usually occupied by veteran centre Evgeni Malkin.
On looking to his left, the 19-year-old found fellow prospects standing on either side of another empty locker at the Penguins development camp earlier this month. More interestingly, just above that locker was the nameplate of Pittsburgh captain and the National Hockey League (NHL) great Sidney Crosby.
"I've just been trying to soak it in," Broz said on July 10, as quoted by NHL.com. "Obviously, it's the Penguins locker room. They have Sidney Crosby's locker over there. They got his name over there. It's cool. It's definitely humbling to be here and to put on that logo."
Also Read | "Bearsy re-signed" – Defenceman Ethan Bear inked one-year $2.2 million contract with Hurricanes, avoids arbitration hearing
"Always knew they had my back and supported me"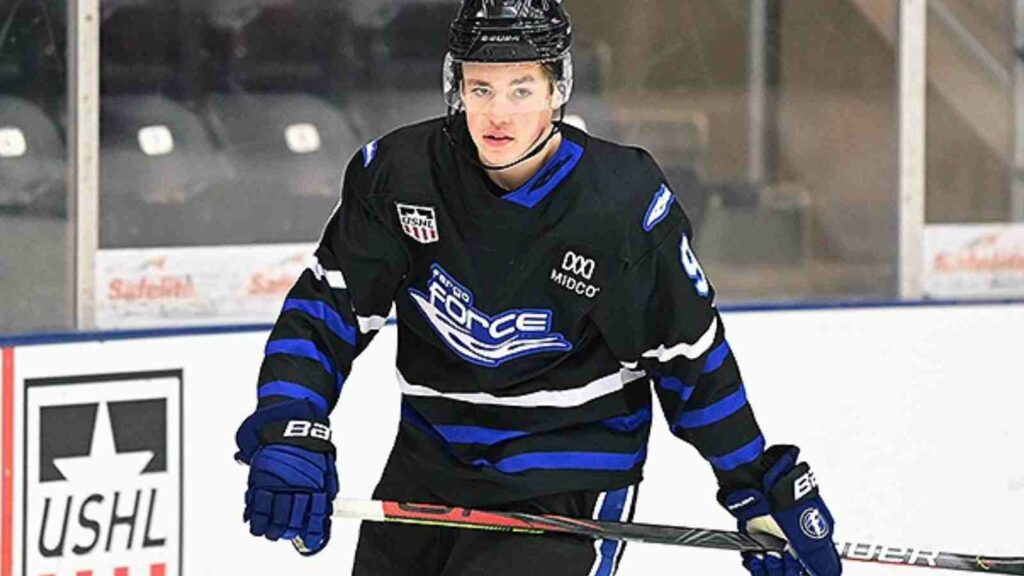 Broz was notably taking part in the development camp for the first time since being selected in the second round (No. 58) of the 2021 NHL Draft. Earlier, the Bloomington, Minn native was unable to participate last September because he was already on campus as a freshman at the University of Minnesota.
"It kind of stunk not being able to be here and not necessarily be fully part of the organization," Broz said. "But I kind of always knew they had my back and they were there supporting me. I was still talking to them. I still definitely felt a part of it."
Following an announcement made on July 1, Tristan Broz was transferred to the University of Denver, which defeated Minnesota State to win the national championship.
"This is his first year of it," said J.D. Forrest, coach of Wilkes-Barre/Scranton of the American Hockey League. "A lot of guys that have been drafted, by their third year they've been through three of these. It's kind of an old hat to them. It's a whole introduction to him. Like, I've never met him before."
Also Read | "I love it, I'm pumped" – Conor Geekie joins Arizona Coyotes core at centre
Also Read | WATCH – Center Jack Roslovic and Sean Kuraly of Blue Jackets engage in softball match with Backstreet Boys at charity event
Do follow us on: Google News | Facebook | Instagram | Twitter