On Monday, the Vegas Golden Knights acquired goaltender Adin Hill in a trade with San Jose Sharks for a fourth-round pick in the 2024 NHL Draft. He is currently standing in the final years of his 2-year contract with the Sharks signed on August 4, 2021.
Last season he made a record of 10-11-1 with 2.66 goals against average, a .906 save percentage, and 2 shutouts in 25 games. Golden Knights general manager Kelly McCrimmon said, "He's got room left in his development to continue to improve and impress as a goaltender".
Also Read| "Mood for some music and confession" – WATCH as Yung Gravy professes his love for Devils at VMAs
Funny Jack Eichel's reaction meme on Vegas Golden Knights acquiring Adin Hill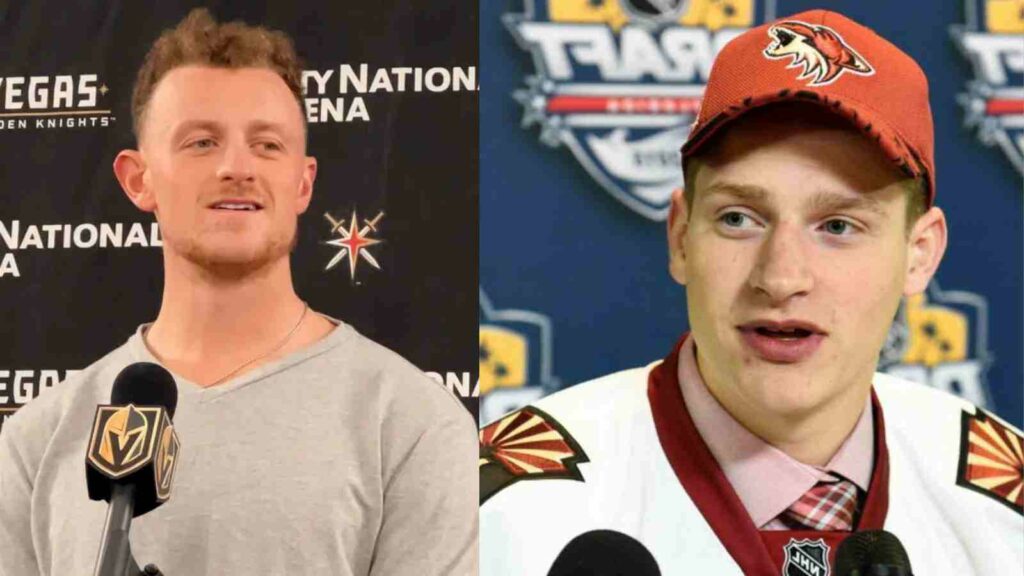 Logan Thompson is likely to be the No. 1 goalie for the Golden Knights, backed by Laurent Brossoit. Hill will likely be competing with Brossoit for playing time in the season. On the other hand, Robin Lehner is expected to be out of season because of hip surgeries.
Social media has a lot to say regarding Hill's donning of Golden Knights armor, but one person may have a bit more to say than the rest of them. That's none other than ex-Knights forward Jack Eichel. A meme on Eichel reacting to Hill's trade on Twitter was shared recently.
Also Read| "What a rivalry!" – Contest between Alex Ovechkin and Wayne Gretzky continues fiercely as new season approaches
Regarding Hill's trade to Vegas, Sharks general manager Mike Grier said, "We have significantly increased our organizational depth at the goaltending position over the last six months. This trade provides an opportunity for Adin to compete for playing time while adding another asset that our organization can use in the future. We wish Adin the best in Vegas."
Also Read| "Are you even old enough" – Devil's forward Dawson Mercer enjoys banter with TV host Nev Schulman during interview at VMAs