The center and captain for the Tampa Bay Lightning, Steven Stamkos is one of the best goal scorers among ice hockey players born within the timeframe of the 1990s. He is a budding player who has achieved numerous prestigious awards and titles since his debut in the ice hockey world. Among his many titles notable few are, NHL All-Star for 7 consecutive times, 2 times Maurice "Rocket" Richard Trophy, and 2 times NHL Second Team All-Star.
Currently, at a net worth of $80 million, this 32-years captain is happily married to his wife Sandra Porzio. They are high school sweethearts and have been together for quite a long time. The couple took their sweet loving time to date and get to know each other before making the final decision. They got hitched sometime in 2017 June. Steven and Sandra are the parents of a lovely child. They are a strong couple who are enjoying growing old together as of now.
Also Read| Who is Leon Draisaitl's girlfriend? Know all about Celeste Desjardins
Steven Stamkos and Sandra Porzio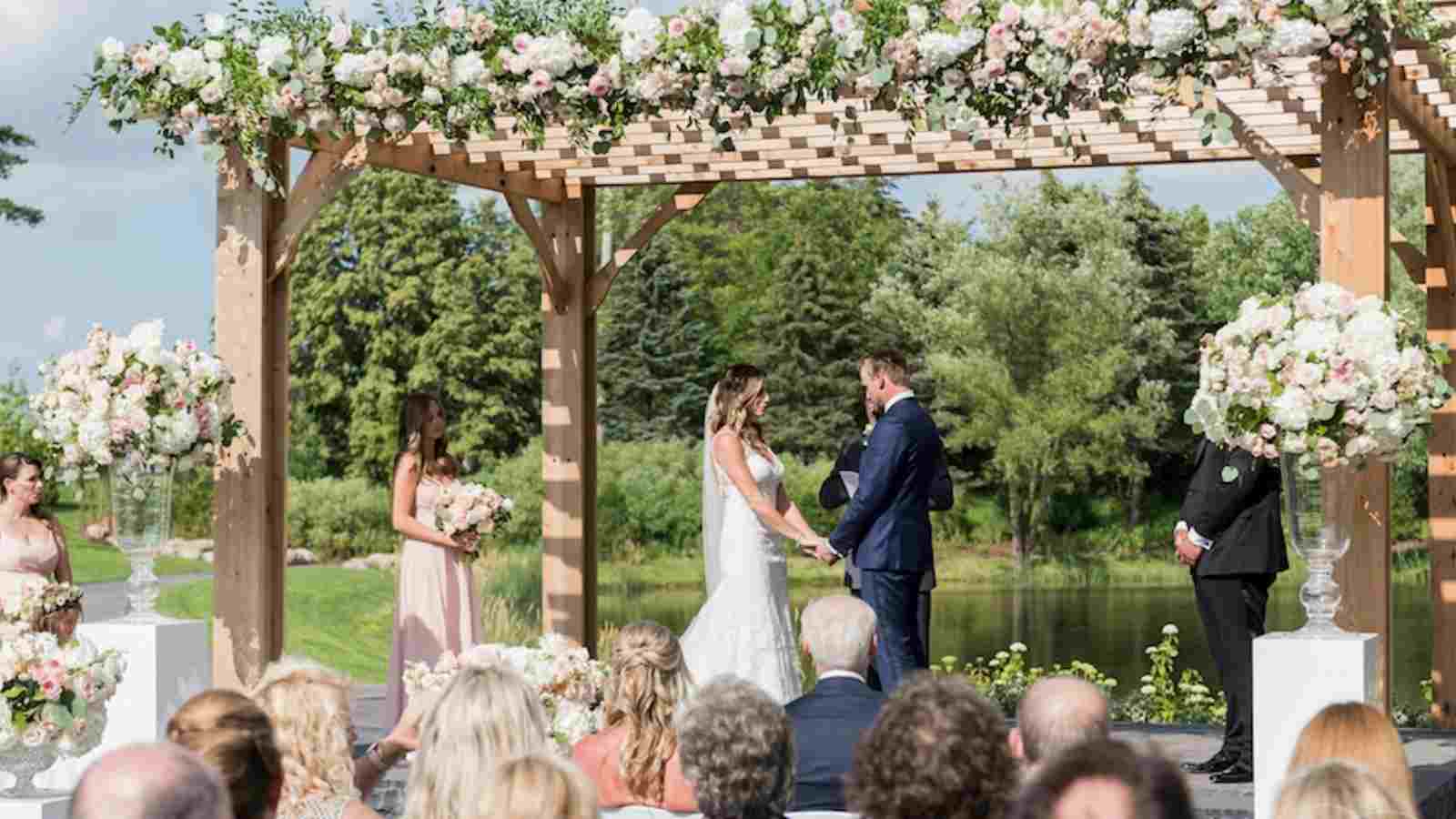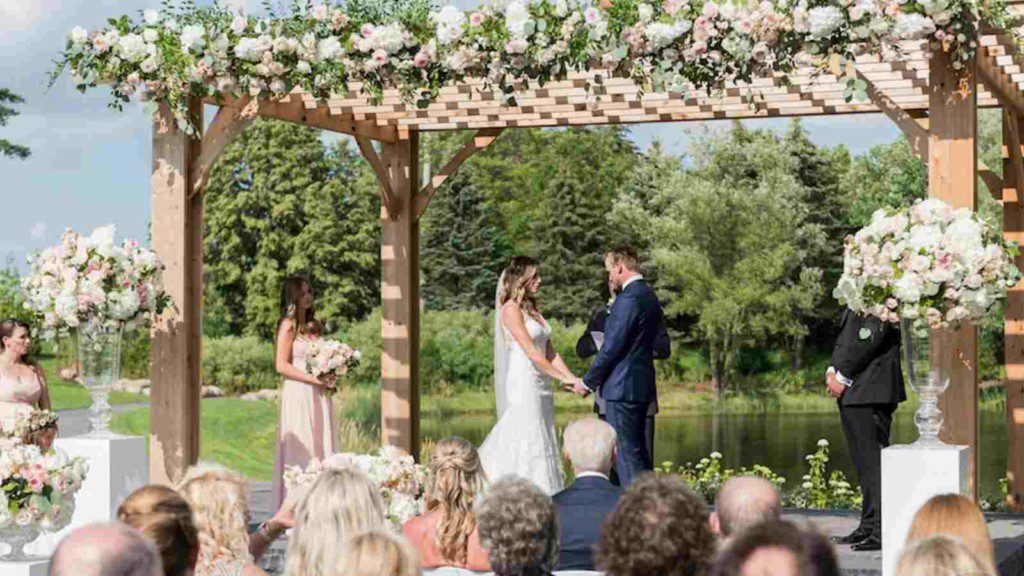 As stated earlier, Steven Stamkos and Sandra Porzio have been seeing each other for a long time and took their time getting married. They announced their marriage after a long wait from their engagement announcement. Steven and Sandra Porzio took the big leap on June 20, 2017, in Kleinburg, Ontario, at the beautiful Arlington Estate. The wedding was lavishly held and the couple's family and friends got to witness their magical moment. The couple is reported to have started dating in 2008, and as one can guess their relationship had it all. 
They overcame hurdles in their lives, and supported and trusted each other. Steven Stamkos and Sandra Porzio got engaged on September 30, 2016. The two lovebirds met during their time at Brother Andre Catholic High School. And their relationship stood straight for all these years. An important event took place on their wedding day. The couple refused to accept any gifts from the attending members and requested them to make these as donations for the Ronald McDonald House Charities instead.
In July 2019, two years after their marriage the couple gave birth to Carter Stamkos, as penned on playersgf.com. A little baby boy was welcomingly added to their family. They quite enjoyed their alone time for two years and now they are more than happy to share their time with their precious child. Supposedly, Sandra was pregnant with their second child but unfortunately due to a miscarriage, she lost her 21 weeks baby.
Also Read| Who is Blake Wheeler's wife? Know all about Sam Wheeler