Wayne Gretzky also known as "The Great One", is a former ice hockey professional who played with several National Hockey League teams. He was part of four NHL teams and has heavily left his mark on them. These include Edmonton Oilers, Los Angeles Kings, St.Louis Blues, and New York Rangers. Calling him one of the greatest hockey players justifies him, as he touched the Finals six times and set several records.
With a net worth of $250 million or more, the all-time hockey legend enjoyed a gigantic career filled with rewards and financial stability. He's not only a player but a coach, an entrepreneur, a husband, and also a loving father. Wayne was one of the first NHL scorers to record 200 points in a single season and won the Hart Trophy 9 times to date. He is married to his gorgeous wife Janet Jones and has welcomed five children into the world.
Also Read| "Irreconcilable differences" – NHL ex-Ranger Sean Avery's wife, model Hilary Rhoda files for divorce
Wayne Gretzky and Janet Jones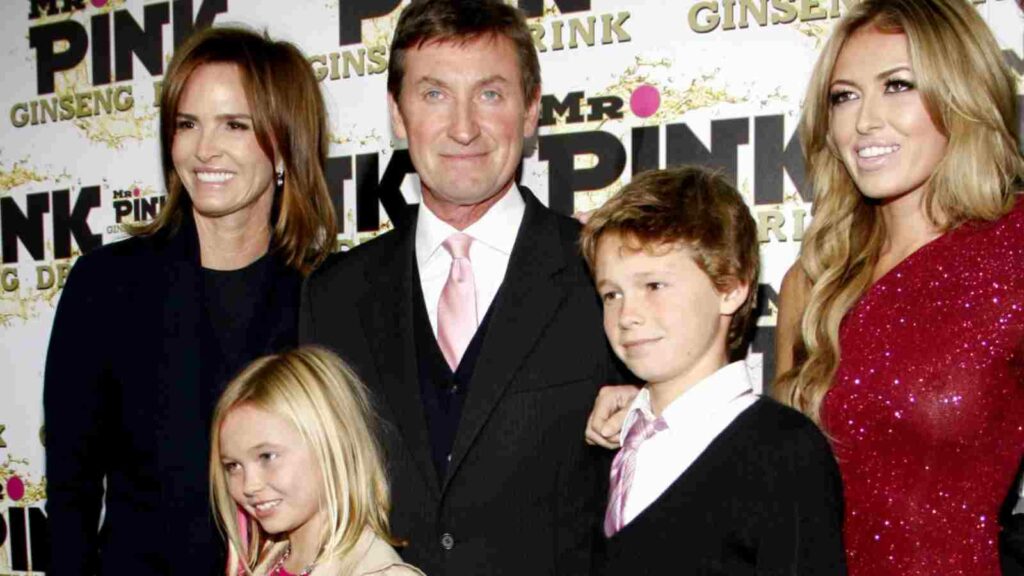 Wayne Gretzky married the gorgeous actress Janet Marie Gretzky on 16 July 1988. The couple met on a show named Dance Fever and hit it off almost immediately. They officially became a couple just a year back in 1987, and in the next year, Wayne proposed to Janet. They walked down the aisle later that year in July.
Their wedding got broadcasted throughout Canada from St. Joseph's Basilica, Edmonton. Even after her wedding, Janet continued her occupation as an actress. Just like Wayne, Janet has a net worth of $10 million approximately, as per thespun.com. They are both celebrities in their own field, but that has never been a problem in their personal relationship.
Also Read| Who is John Carlson's wife? Know all about Gina Nucci
Interestingly enough, both of them were in a relationship when they met for the first time, but a mutual attraction had always been lingering there. When the duo got married, Janet was already 4 months pregnant with Paulina. They welcomed five children, of them, she was their firstborn. Their other children were named, Ty born in 1990, Trevor Douglas in 1992, Tristan Wayne in 2000, and Emma Marie in 2003 respectively.
All of their children are well settled either in their life or professionally. They are a big family with lots of love and affection for each other. Negative rumors may have attacked their family, but that didn't stray them apart but rather brought them closer. Both Wayne and Janet are well loved by the public and so are their children.
Also Read| Who is Alex Ovechkin's wife? Know all about Anastasia Shubskaya