Former captain Jonathan Toews or simply Tazer hit the ice on Thursday at the BB&T Center in Florida to play his 1000th NHL game. Toews was selected by the Blackhawks as the third overall in the 2006 National Hockey League Entry Draft. He began his 14 -year journey with his team in 2007 at the age of 19. 
He served as a crucial figure in Chicago winning 3 Stanley Cups and now becoming the 8th player in team history to play the 1000th game of the franchise. Toews joins other former players namely, Stan Mikata, Bret Seabrook, Duncan Keith, Patrick Kane, Bobby Hull, Bob Murray, and Eric Nesterenko.
Blackhawks Former Teammates congratulate Jonathan Toews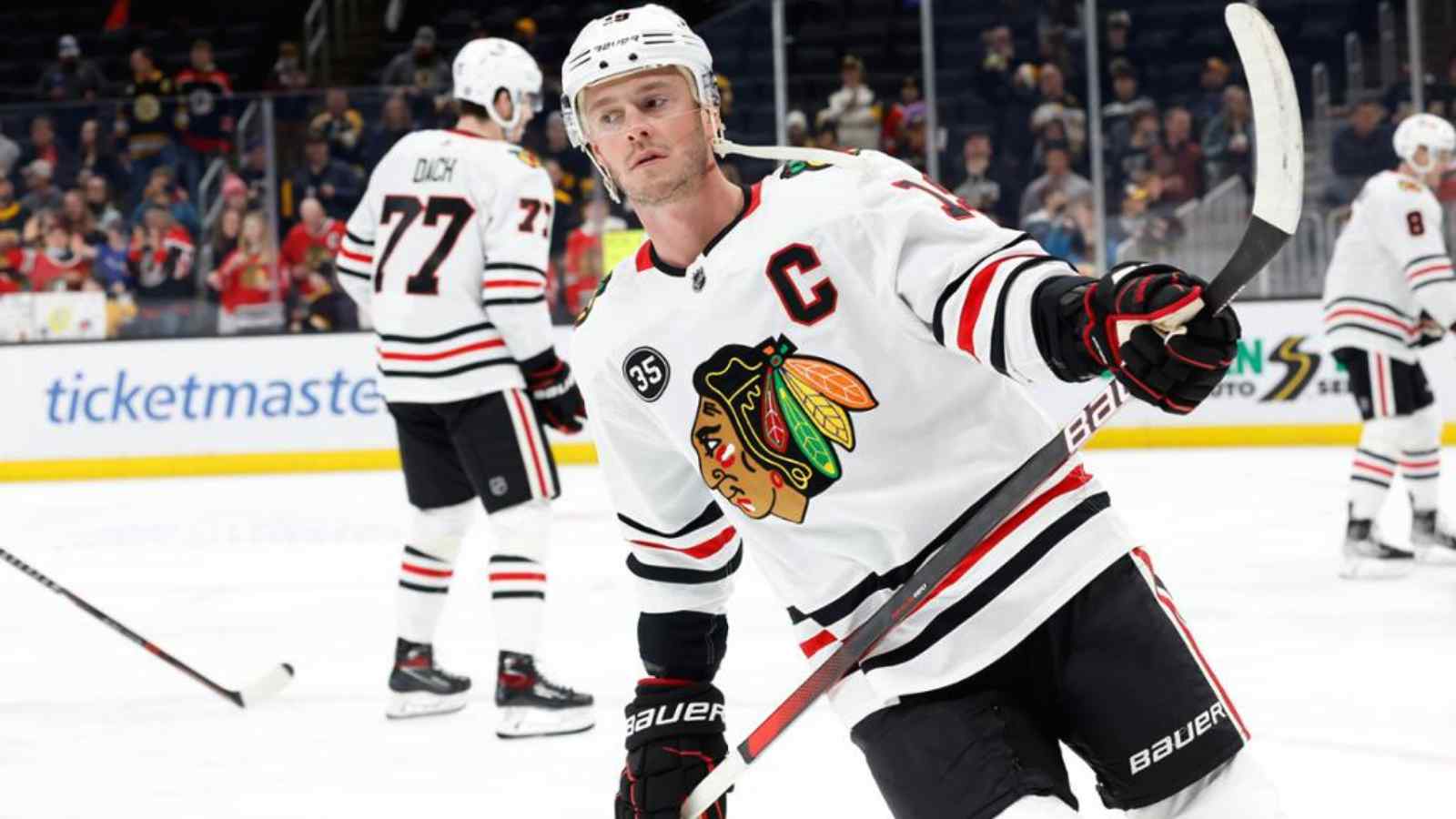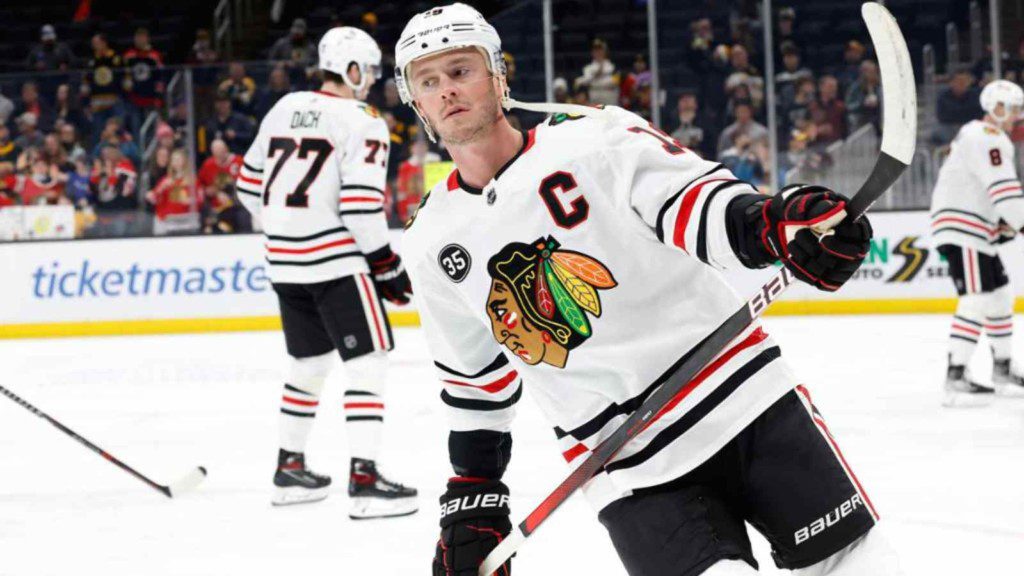 Toews former teammates shared congratulatory messages via video calls and text ahead of Thursday's game. Seabrook is ranked third on the franchise's 1,000 games list. He said,
"Tazer, 1,000 games, mate," "Congratulations. Just wanted to drop you a quick note here. I'll never forget that year we spent together in Chicago, your freshman year. Mr. Serious turned into Captain Serious. You had one hell of a career, bud. Lots more to come. Just wanted to drop you a quick note. Love you man. I miss you and carry on baby."
Also Read| Marc-Andre Fleury traded to Minnesota Wild by Chicago Blackhawks
Patrick Sharp, who was on the Stanley Cup-winning team in the years 2010, 2013, and 2015 also left a message for Toews,
"Hey, Johnny. Congratulations. 1,000 games played," Sharp said. Put it on the resume. Another incredible achievement in your Hall of Fame career. From the day you joined the Blackhawks, you've been our captain, you've been our leader, and it's been an honor to stand by your side in battle all these years. Come on JT Go Hawks. Enjoy the night."
As reported in nbcsports.com, Future Hall-of-Famer Duncan Keith congratulated Toews saying,
"Tazer, congrats on 1,000 games," "It's an amazing accomplishment. A testament to your durability and your commitment to the game. I always admired that about you. It was a pleasure to be your teammate for so many years and go to battle with you. But keep 'er going, man. You've had a great career. It's been a pleasure to play with you and watch you. So, all the best going forward and congrats again on 1,000 games."
Jonathan Toews's accomplishments have plied up years of his playing and garnered the love and affection from his teammates, his former mates, and his fans. These congratulatory messages prove the point.
Most Read| Connor Murphy taken away from rink on stretcher during Chicago Blackhawks game against Senators