Ottawa Senators forward Drake Batherson will, unfortunately, miss out on his first All-Star Game appearance in the National Hockey League (NHL), owing to a dirty hit from Sabres goaltender Aaron Dell on Tuesday night.
This incident took place when Dell elbowed Batherson as he was chasing an opponent player around the back of the net in the first period of a 5-0 Senators win at the Canadian Tire Centre. Meanwhile, the American-born Canadian right-winger suffered an ankle injury, falling into the boards.
Reacting to this, the officials suspended Dell for three games on Wednesday while Batherson is out long-term. As a result, the NHL named Brady Tkachuk as Batherson's replacement for the upcoming All-Star game.
"It's a bad play by the goalie," Senators coach D.J. Smith told reporters. "He's done it before."
"Quite frankly, it was just a bulls**t play," Tkachuk said. "What happened was unnecessary and dirty. You just feel for [Drake]. He's put in so much work to get to where he's at. It definitely sucks."
Aaron Dell involved in many dirty hits in recent seasons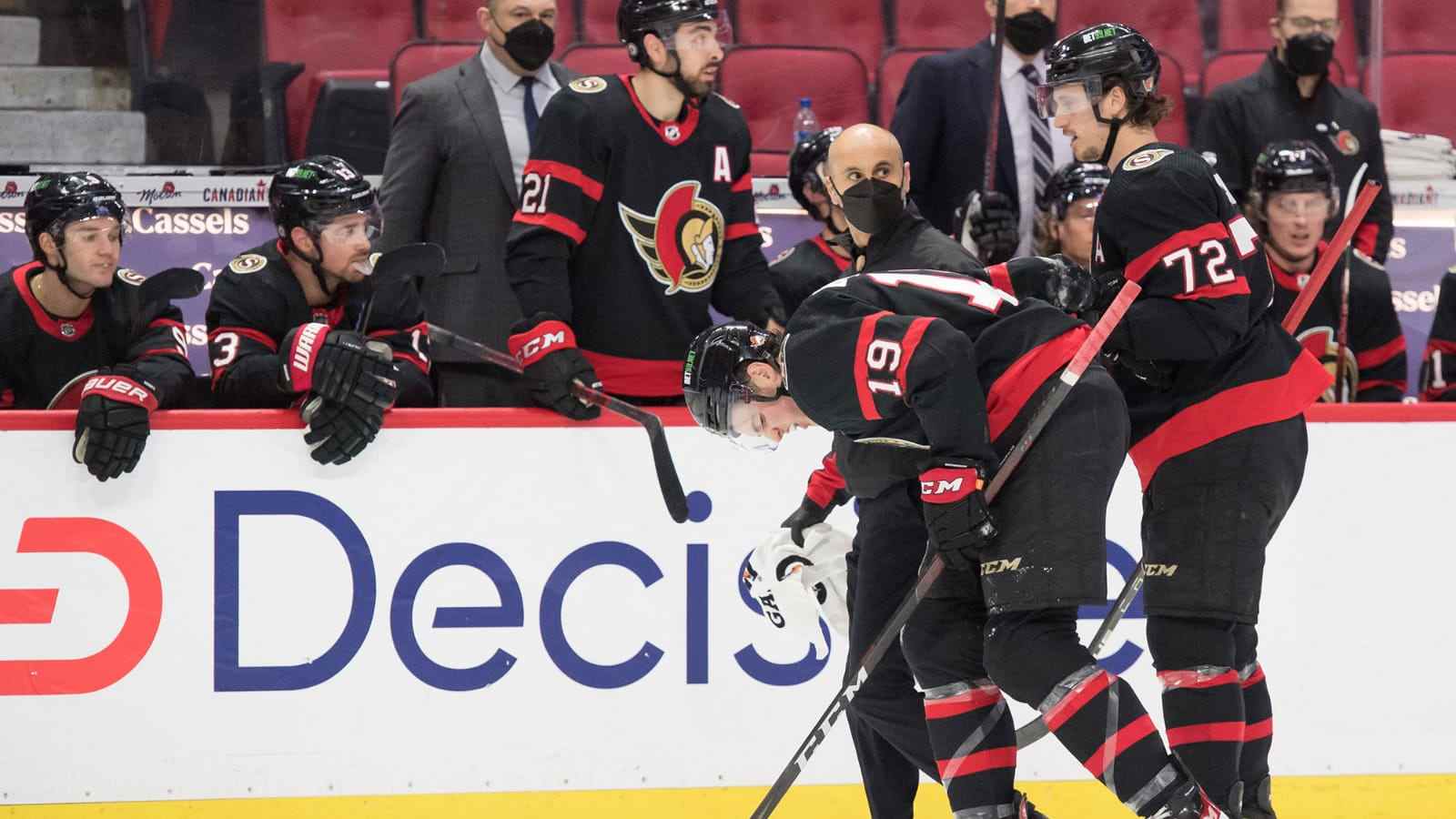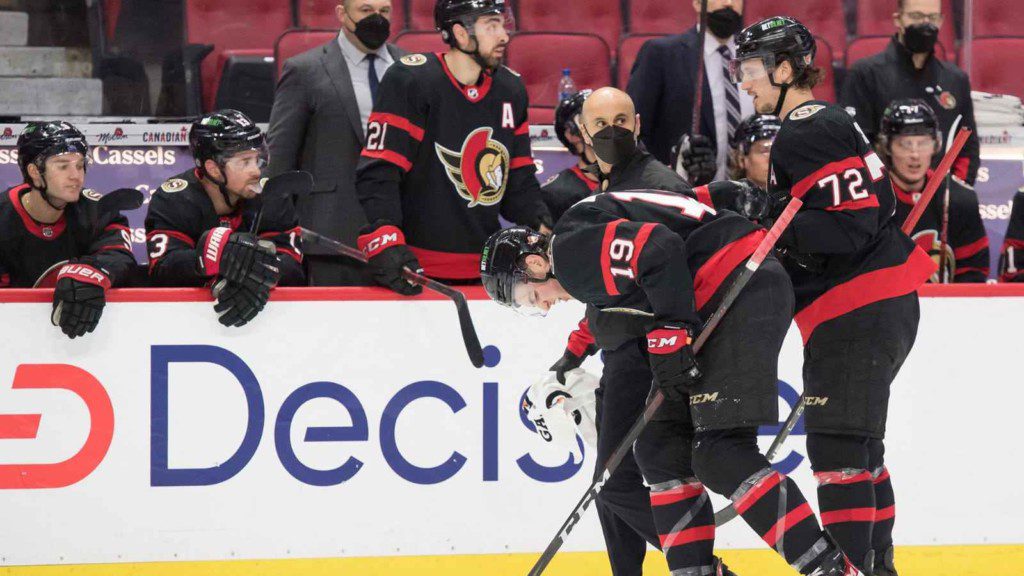 Dell, who has a history of taking such cheap shots, was earlier involved in a similar play on Mark Stone while with the Sharks in 2019. Notably, this is one of the few ugly incidents where the Airdrie native found his inclusion.
"I see replays of him at other times, running out and hitting players," Smith said. "It's a pattern."
"I don't like calling out other goalies, but [a player] is not expecting to get hit by a goalie," Senators netminder Matt Murray said. "Just like when a goalie comes out to play the puck, you can't hit him. I just thought it was a dangerous play that turned out to be a really unfortunate result."
Also Read | "Our game is better than this" – P.K. Subban reacts after alleged racial abuse of brother