NHL star Nathan MacKinnon was involved in a nasty crash during Colorado's matchup with Boston in Denver. MacKinnon was ruled out for the rest of the thriller with an upper-body injury. The incident left the Avs all riled up as their best player was forced to sit on the sidelines.
The incident took place as the clock went just over two minutes into the game. Nathan MacKinnon attempted to push the puck just over the blue line when Taylor Hall met him in the middle of the ice. The Boston forward's shoulder struck MacKinnon causing his stick to whack him directly in the face.
The initial call on the ice was a five-minute major for Hall. But following further review, it was reduced to a two-minute minor for interference. MacKinnon, who has nine goals and 34 assists in 31 games this season for Colorado, didn't play any part in the overtime thriller in Denver.
WATCH: Nathan MacKinnon goes to ice as he gushes blood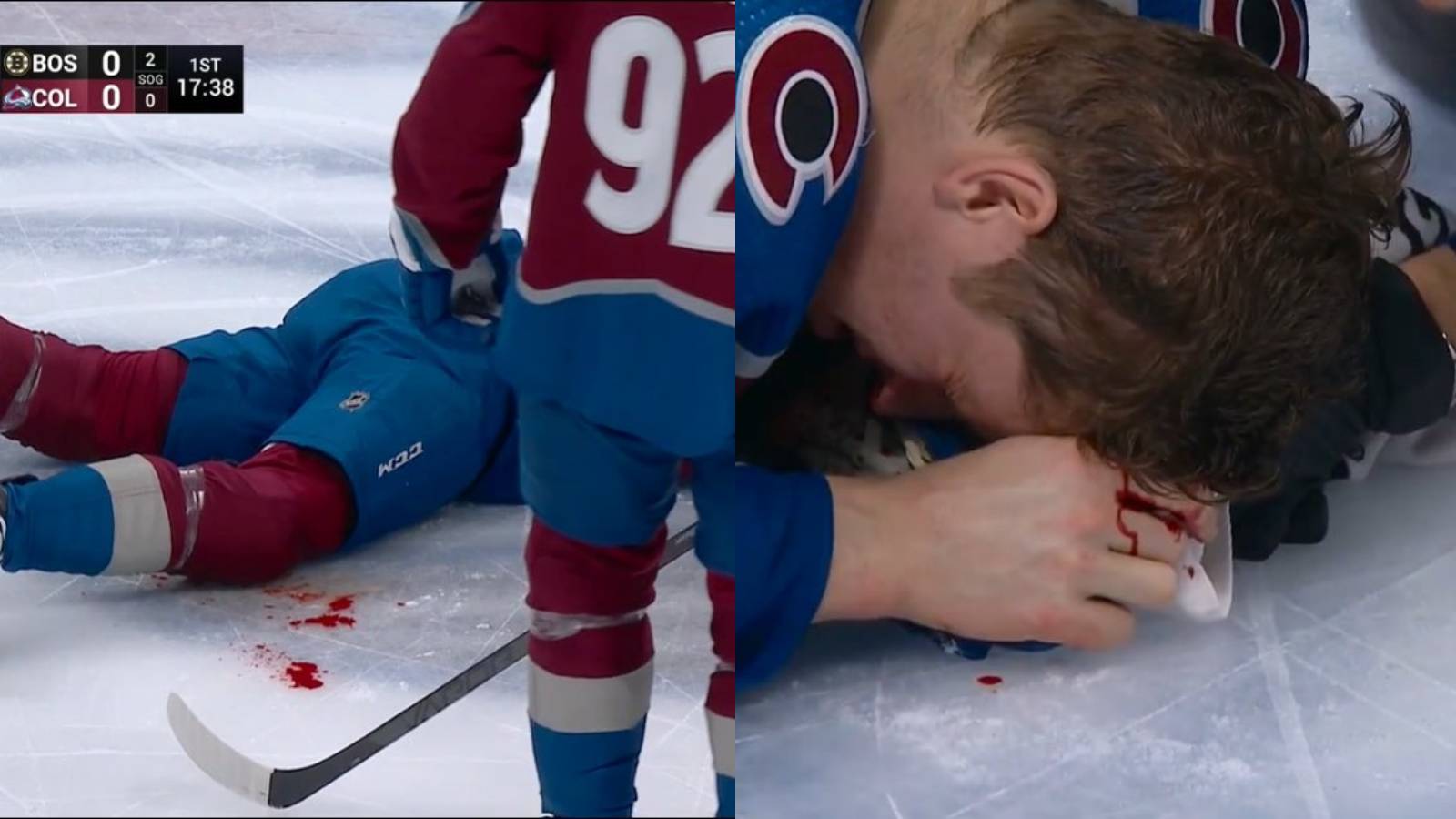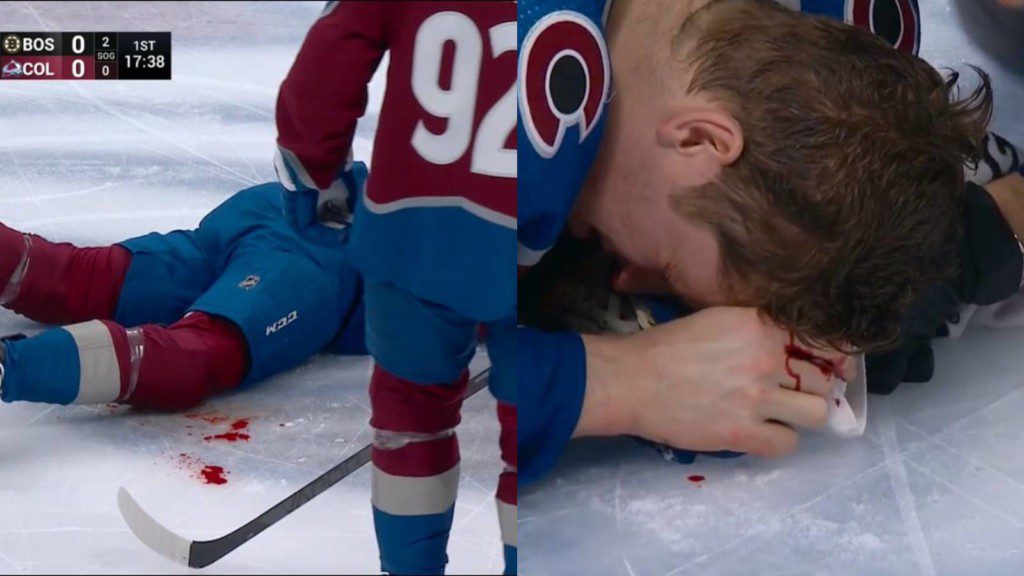 It seemed like Nathan MacKinnon might have broken his nose due to the impact of his stuck. As trainers rushed in, MacKinnon laid there with blood gushing out from his nose before he skated off. He headed straight for the dressing room as both benches cheered him on.
Avalanche captain Gabriel Landeskog didn't take the incident very well as he went after Taylor Hall. Gabriel shoved him into the boards in front of the Boston bench in retaliation. He attempted to get back at Hall later in Colorado's 4-3 overtime win as the officials stepped in.
"It's not fun seeing, you know, one of your best friends and obviously a top player on the ice bleeding like that," Landeskog said after the game on TNT. "And honestly, it wasn't about me trying to go after Hall because I thought it was a dirty hit. I actually looked at it after and it's kind of unfortunate what happens, Nate's stick comes up."
"But, in my opinion, it's not about if was dirty or not. It's just about sending a message. … If they're gonna step up on our best player, they're gonna have to answer to somebody. Unfortunately, (Hall) didn't want to do it, but at least we were able to send a message a little bit."
Following the game, Colorado coach Jared Bednar didn't provide an update on MacKinnon. Jared only informed that it isn't likely for the forward to travel to Chicago for the team's next game. The team will be taking a look at Nathan MacKinnon to reassess his injury on Thursday.
Also Read | "Our game is better than this" – P.K. Subban reacts after alleged racial abuse of brother