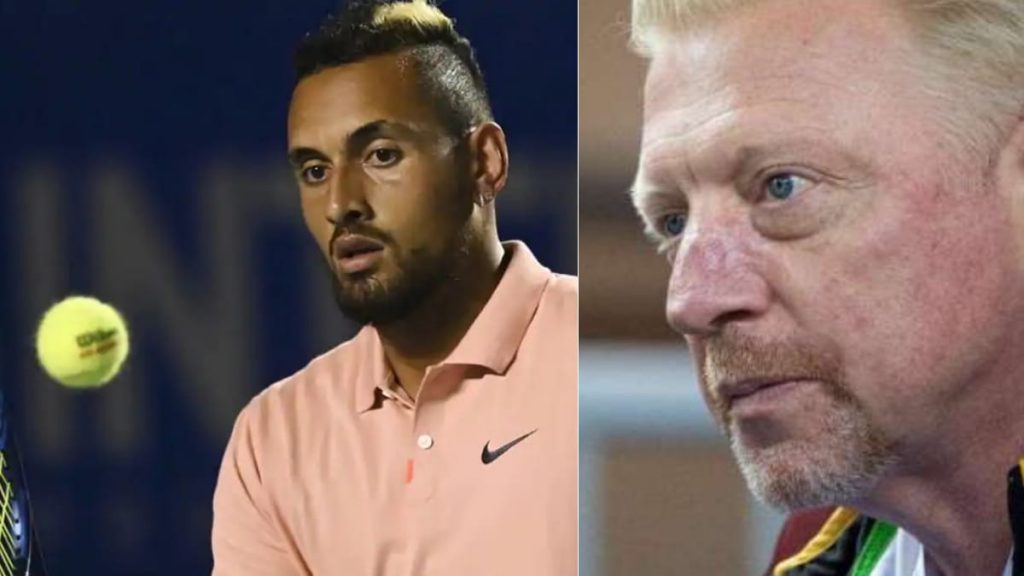 Nick Kyrgios and Boris Becker have not been too kind to each other lately. Their views on each other are anything but unpleasant. Yet again they have been lashing out at each other, through Instagram.
Nick Kyrgios has been too brutal with his words. While at times he is honest in his opinions, the Aussie still has to face criticism. Responding to his posts in lockdown, Boris Becker has started a brawl with him.
'New breed' Kyrgios not liked by Becker
Nick Kyrgios posted a picture that really required no hate speech. However, the caption triggered Becker to dismal Kyrgios. Becker wrote, "In your dreams" responding to the caption. Kyrgios clearly does not accept such unnecessary criticism and he hit back the German legend with nasty words.
"Hating like a little groupie. Lingering around like a bad smell, maybe hoping to get more likes and follows. Unfortunately never be as influential," Kyrgios replied.
Their tussle has now been going on for a while. The first exchange happened when Kyrgios criticised the Adria Tour participants. Becker had lashed out at him about it calling him a 'rat'. Further Kygios responded to becker calling him a doughnut.
Also Read: 'You're a rat', Nick Kyrgios & Becker feud over Novak Djokovic & Zverev comments
Nick Kyrgios' decision to miss US Open 2020 was again criticized by Becker. All these exchanges had made their relation sour. Yet this was not the end. Becker made another remark at Nick when the Aussie tweeted about Pablo Carreno Busta.
"Nick Kyrgios should really shut up. He has become a loudspeaker, criticizes other players, and doesn't do anything himself. I don't know athletes like that," Becker said.
There seems no end of this virtual quarrel. The duo has been in a riff and maybe soon you will hear some new topic they debate about.
Also Read: "Roger Wake Up" Massive protests against Roger Federer as people ask him to take a stand on climate change