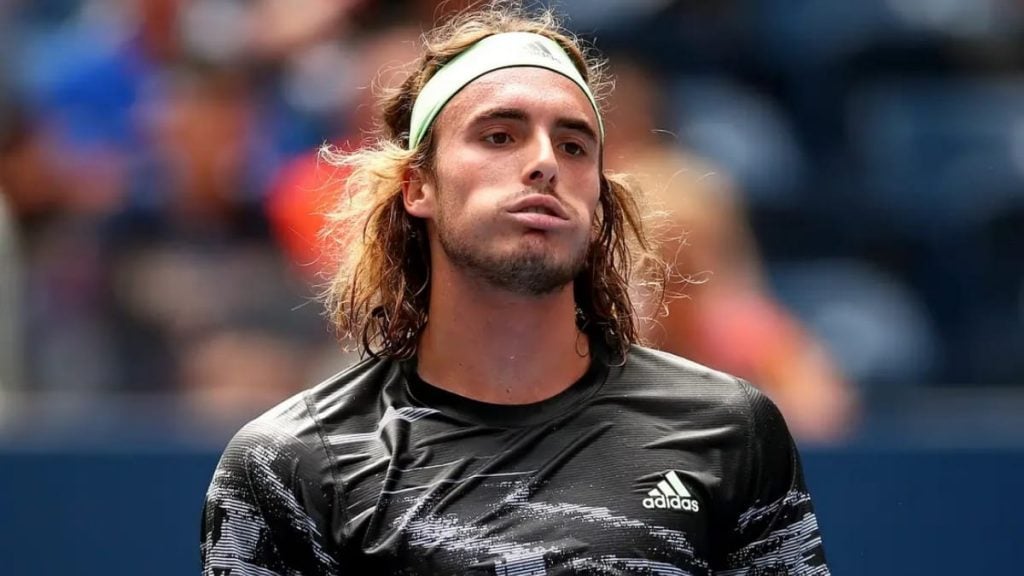 Bernard Frances, coach of World No.6, Stefanos Tsitsipas passed away recently and the Greek has been struggling to cope up with the demise of his 'dear friend'.
Tsitsipas wrote an eulogy for his late coach which he shared on social media revealing how much Frances meant to him as he struggles to digest the fact every morning.
Emotional Tsitsipas remembers coach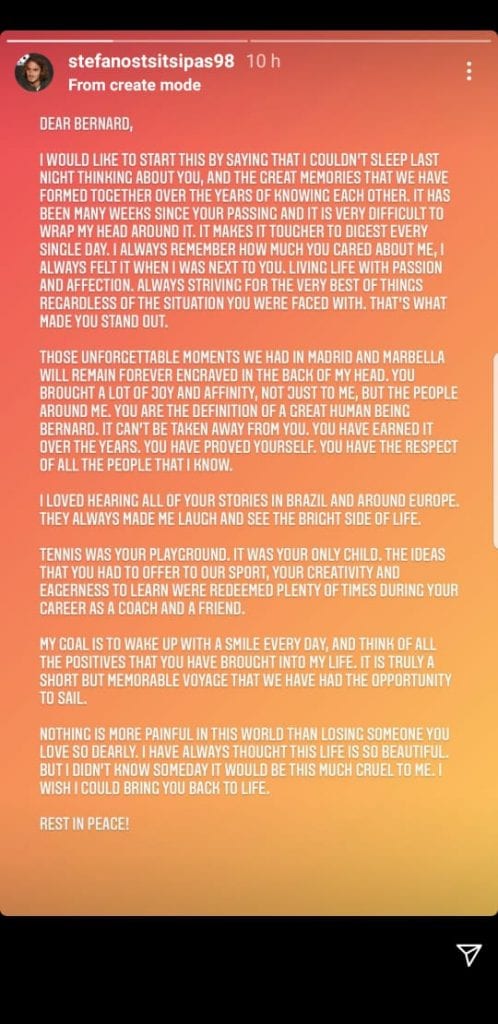 In the eulogy which Tsitsipas shared on Instagram, he mentioned about sharing fond memories with his coach and how he is trying to come into acceptance of the fact that a 'great human being' is no more by the Greek's side.
"I would like to start this saying that I couldn't sleep last night thinking about you and the great memories that we have formed together over the years of knowing each other," the Greek wrote.
"It has been many weeks since your passing and it is very difficult to wrap my head around it. It makes it tougher to digest every single day. I always remember how much you cared about me, I always felt it when I was next to you," he further stated.
Reminiscing over the good days with his dear friend, Tsitsipas mentioned that his coach will always remain a "great human being" who brought a lot of 'joy' into his life.
From a 'short but memorable voyage' with his coach, Tsitsipas aims to implement the lessons learned from his late coach to get better as an athlete in the coming years, after ending the season with a group stage exit from the ATP Finals, having previously won the year-end event in 2019.
Also Read: "I don't even know what I was trying to do, honestly," Stefanos Tsitsipas to rethink on his aggressive game plan