World No.1, Novak Djokovic is expected to play at the US Open this year. Before appearing at the grand slam he will be seen at the Western and Southern Open in the US. Novak will commence his Hardcourt season with the ATP 1000 tournament in the US.
But fans weren't expecting to see Novak pairing with Filip Krajinovic to play the doubles at the event. The duo has been given the 33rd Rank in the draw by the organizers.
Novak to garner all available court time
Even thouogh there have been speculations that Novak could withdraw from the US Open, it is now unlikely. By putting his entry in the doubles event at the Cincinnati Open he has showed that he wishes to play as much competitive tennis as possible.
The entry list includes doubles pairs such as Juan Sebastian Cabal with Robert Farah and Lukas Lubo with Marcelo Melo. The Austrian Dominic Thiem will also be pairing with Dennis Novak to play the doubles at the ATP 1000 event.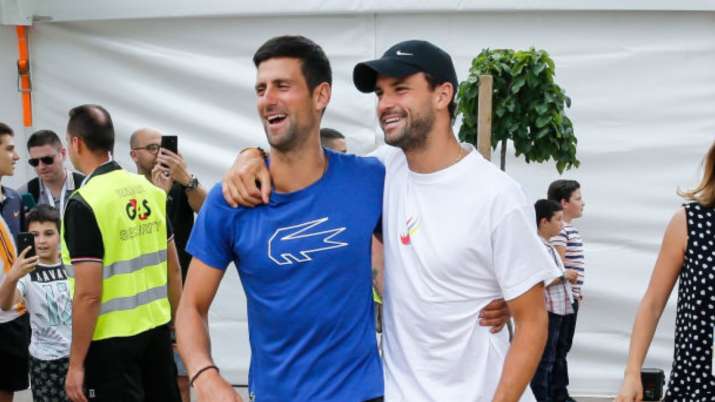 Novak competed last at the Adria Tour, an event organized by him that featured players like Dominic Thiem, Borna Coric and Grigor Dmitrov. Unfortunately, Novak, Dimitrov and Coric were infected by COVID-19. The effects of the virus do lead to a lack of physical strength. Grigor lost 3kgs and felt lethargic due to the virus. In a recent interview, he said,
"I was not breathing well, I was not feeling well; tired. [I had] all the symptoms: no taste, no smell, everything you could think of. So it was no fun."
Thus for Novak Djokovic who too has battled and recovered for the virus, will two events at the tournament be a bit too much? We shall see with him how he handles the matches.
Also Read: Analysis: Novak Djokovic will be troubled by NextGen quartet, not by Federer or Nadal