From a young age, Livvy, who also goes by Olivia Dunne, has thrived in the field of gymnastics. This alteration coincided with the rise in popularity of online platforms. At the age of 16, she made the decision to enroll at Louisiana State University, and as a result, she now boasts a following of 100,000 on Instagram. During 2020, Dunne experienced a surge in popularity on Instagram and TikTok.
After she joined the LSU gymnastics team for the 2020–2021 season, her fame increased even further. In a 2021 interview with the New York Post, Dunne mentioned that she seldom feels stressed or overwhelmed as a result of her online popularity. Since she genuinely derives pleasure from using social media, she copes with it by dedicating a significant amount of attention.
By leveraging her online supporters, the college student gymnast managed to secure favorable sponsorship deals and accumulate a substantial amount of wealth. Despite being just 10 years old, she comprehended its significance and derived benefits from it. After being chosen for the renowned Swimsuit Issue of Sports Illustrated, Olivia Dunne gained significant recognition.
The amount of attention two of her posts received left the LSU athlete feeling bewildered. "It's amazing how quickly my TikTok video grew in popularity and attained a staggering 35.7 million views." Although she acknowledged the fact that she was unable to fully understand it, she proudly demonstrated her gymnastics abilities to the magazine.
In 2021, the fitness gear company Vuori offered Olivia Dunne her first NIL contract. Although the deal's financial information was kept confidential, a Forbes insider said that it was in the "mid-six figures." Nearly two years after that initial NIL agreement, Olivia Dunne disclosed how much money she receives from off-brand arrangements for sponsored social media postings.
Related:Breckie Hill's FEUD with gymnast Olivia Dunne takes DRASTIC turn as TikTok user pulls in MLB sensation Paul Skenes in scuffle
Olivia Dunne's security at LSU once threatened gymnast
In some ways, Olivia Dunne's time in college at LSU has been similar to that of many other students. Olivia Dunne stated that she continues to live with three other individuals despite not having any paid engagements in a July 2023 interview with Elle. Her digital fame has altered how she attends school, though.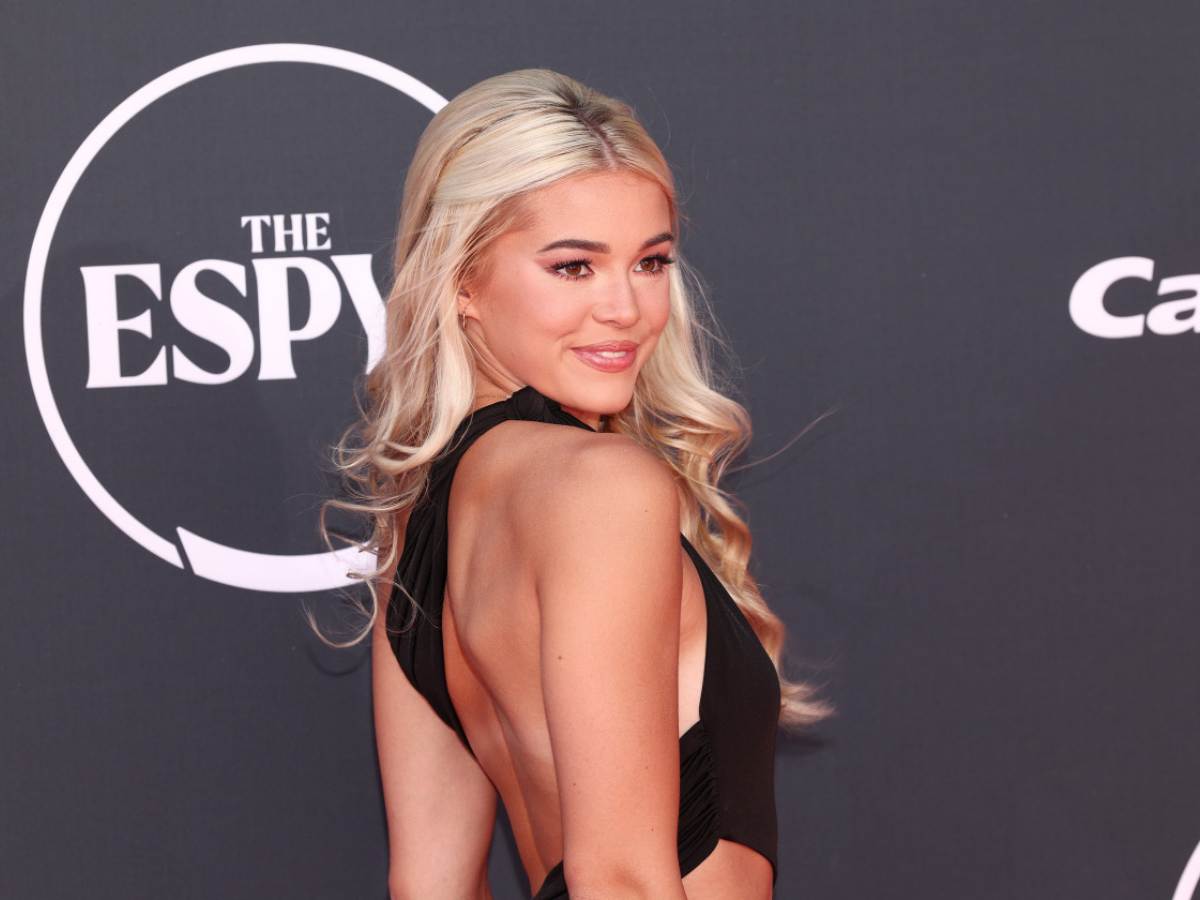 Now, she takes all of her classes from home. "I desire to act with great care due to unsettling incidents that transpired in the past. She stated to Elle that she didn't wish for anyone to be aware of her daily actions or location."
A frightening incident took place during the team's inaugural gathering in January. Numerous male supporters gathered outside, resulting in a sizeable crowd. They were shouting "Livvy." Because of this, the coach added a security guard to stay with Olivia Dunne and her teammates.
Olivia Dunne's revealing outfits on social media are causing some individuals to view her as attracting unwanted attention. Olivia Dunne stated that women should not bear any responsibility for the way a man looks at them or treats them as an object. Financial success has been brought to Olivia Dunne due to the significant number of her supporters, she also mentioned.
She has accomplished so much, but regrettably, some bad things have happened as a result. Safety issues at an LSU gym meet emerged as a result of the inappropriate behavior of a few Livvy supporters. It can be concerning when certain individuals excessively contact and exceed appropriate boundaries, as she pointed out.
In case you missed it:
Olivia Dunne CELEBRATES remarkable 22-year friendship with Elena Arenas through heartfelt message on birthday
LSU star Olivia Dunne SUPPORTING baseball star Paul Skenes at first minor league game fuels whispers of romance online