Sha'Carri Richardson has been in the spotlight recently following her performance at the latest event. Although her run was not considered the most outstanding run of the year, her participation was enough to generate substantial excitement among fans. Last weekend, the 23-year-old athlete wrapped up her 2023 performance by competing in the most anticipated Diamond League Final held at Eugene.
Aside from receiving payment, Sha'Carri Richardson took advantage of the opportunity to better herself. She faced a problematic commencement, yet this 23-year-old woman from America is now acknowledged as the fastest worldwide. The victory at the World Athletic Championships in Budapest was achieved by her not long ago. The main worrying factor in Oregon was her weakness at the beginning.
Sha'Carri Richardson and coach Dennis Mitchell are going through her start routine in preparation for the 100m DL final in Eugene. Despite her persistent struggle with initiating tasks, she has gradually improved her ability to commence them. She will guarantee victory and leave no room for competition if she begins running quickly right from the start.
Additionally, it provided her with an opportunity to display her natural hair. When participating in competitions, Sha'Carri Richardson enjoys donning a lively and eye-catching wig. She became well known for wearing a bright red wig during the Olympic qualifying events in 2021.
She wore it again in July but took it off before the race as a symbol of starting fresh or being born again. Generally, Sha'Carri Richardson opts for long braids rather than wearing a wig, regardless of whether it is red or blue. On Saturday, she decided to go natural. She did it because she made a bet with her coach.
Her hair change gained fame among the fans as she noted, "I had to pull out the natural" style for the race. Sha'Carri stated that she is proud to showcase her personal hairstyle and is feeling confident on the field. Furthermore, she secured the 4th spot in the 100-meter race.
Related: Sha'Carri Richardson Net Worth 2023: How much is the Olympic athlete worth?
Sha'Carri Richardson responds strongly to fan pronouncing her name wrong
Although the fans praised Sha'Carri Richardson for a good season, one of them pronounced her name wrong. She has spoken out about that a lot before regarding how to spell her name. The individual who admires her pronounced, "Sha-CAR-e". However, her real name is commonly pronounced as "Sha-CARE-i".
In response, Richardson offered a revised statement. "I want to stop and appreciate this moment. Oh my goodness. Fix them EVERY SINGLE TIME. Your name is who you are. I really like this a lot and find it very beautiful. Sha'Carri Richardson is amazing, you all."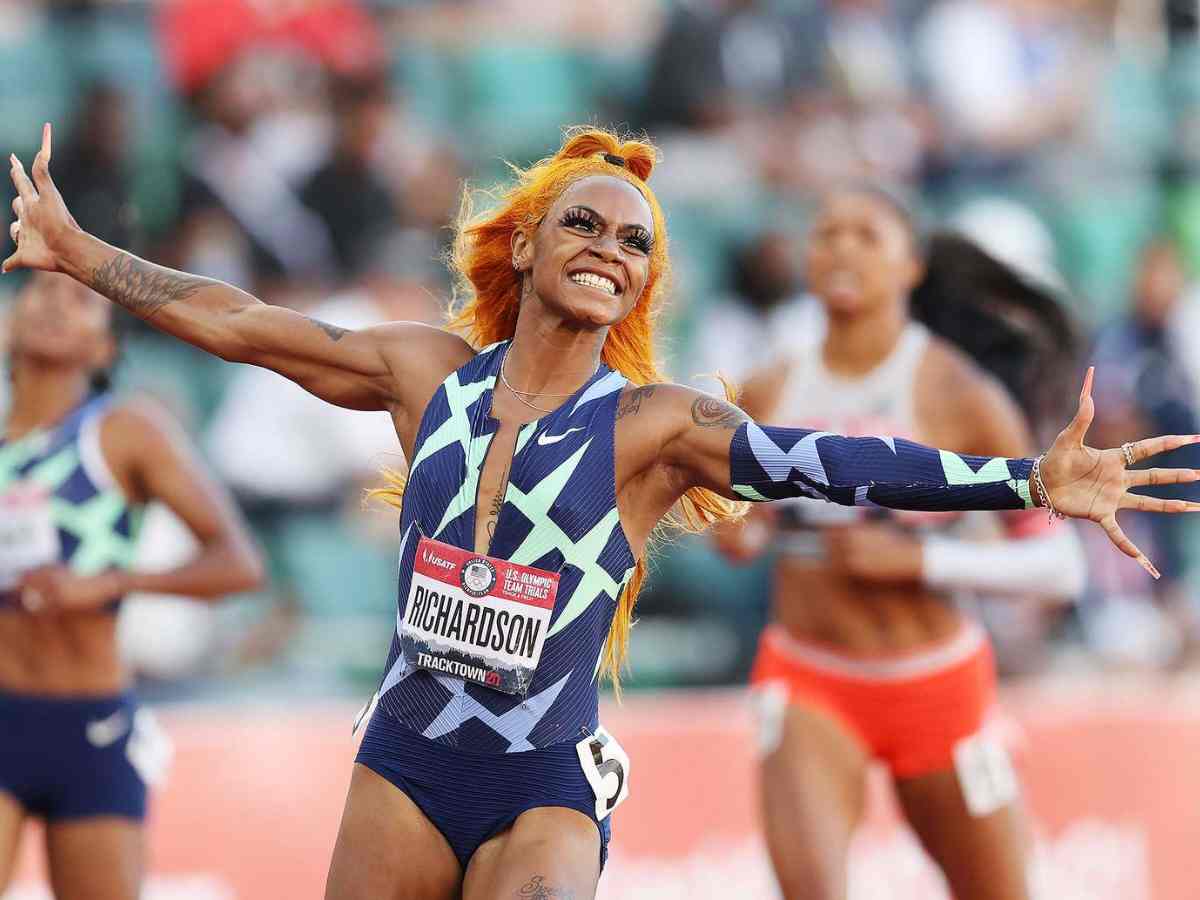 The most important factor in the final race of the year may have been the paycheck, regardless of the result. Sha'Carri Richardson's ambition for the upcoming season is to dominate both the 100 and 200-meter races upon her return. When people said negative things about her, Sha'Carri Richardson reacted strongly and felt like everyone was judging her.
Sha'Carri Richardson strongly responds to those who criticize her and says she feels like people have changed their support and left her. When people don't like her, Sha'Carri Richardson strongly defends herself. She feels very hurt because she thinks everyone in the world is against her. At the 2023 World Athletics Championships, Sha'Carri Richardson, the competitor who ran the quickest time in the 100-meter semifinals, revealed her lack of concern for overcoming her critics.
"The world is no longer important to me. In my interactions with the world, I have experienced both treachery and friendship. I've always been alone when the day is over. God has been on my side during every experience. "It's my turn now that I've reached this level," she said.
Jamaican athletes, who serve as her greatest competitors, provide Richardson with formidable competition on both occasions. Despite their competitive nature on the race track, they have formed a strong bond of friendship outside their sporting rivalry.
In case you missed it:
Sergey Bubka's 22-year reign at World Athletics ends amid scorching critique of Russian ties, paving the path for Sebastian Coe's arrival
Lindsey Vonn's foil-surfing video BREAKS internet as fans praise yet question her health after latest knee surgery