On the past Sunday, the presence of Simone Biles at Lambeau Field may have been a fortuitous charm for her spouse, Jonathan Owens. The 26-year-old gymnast attended the sports venue to watch Owens, 28, play alongside the Green Bay Packers. With a score of 23-20, the team secured a close victory over the Los Angeles Chargers in the game.
During the event, Biles snapped a photo of the Packers field and posted it on her Instagram story to capture the essence of the game. She further disseminated an affectionate photograph where she is seen exchanging a kiss with her husband at the edge of the field. Moreover, another Instagram story featured Biles seated adjacent to Victoria Schulz, fiancée to Jon Runyan Jr., Packers guard and Owens' teammate.
The duo exhibited cheerfulness while cheering for their partners throughout a game that remained undecided until the last few minutes when the Packers managed to secure their win. Following this game, the Packers' season record stood at 4-6.
Schulz took to her Instagram Story to remark on the pleasant weather for the Packers' football game, including Biles in her video. Biles chose to wear a chic all-black attire with a customized jacket featuring Owens' number, 34 in the colors of Green Bay.
On her Instagram Story, Schulz talked about the nice weather for the Packers' football game, and she also included a reference to Biles in her video. In the game, Biles wore a stylish all-black outfit with a special jacket that had Owens' number, 34, on it in the Green Bay team colors.
Simone Biles discusses her changed views toward gymnastics following marriage
The duo's relationship blossomed while Owens was a player for the Houston Texans. Presently, they are navigating adjustments in their relationship due to Owens' move to the Packers in May. They continue to mark important occasions by dressing up in coordinated costumes for Halloween and taking adorable photos with autumn-themed decorations in November.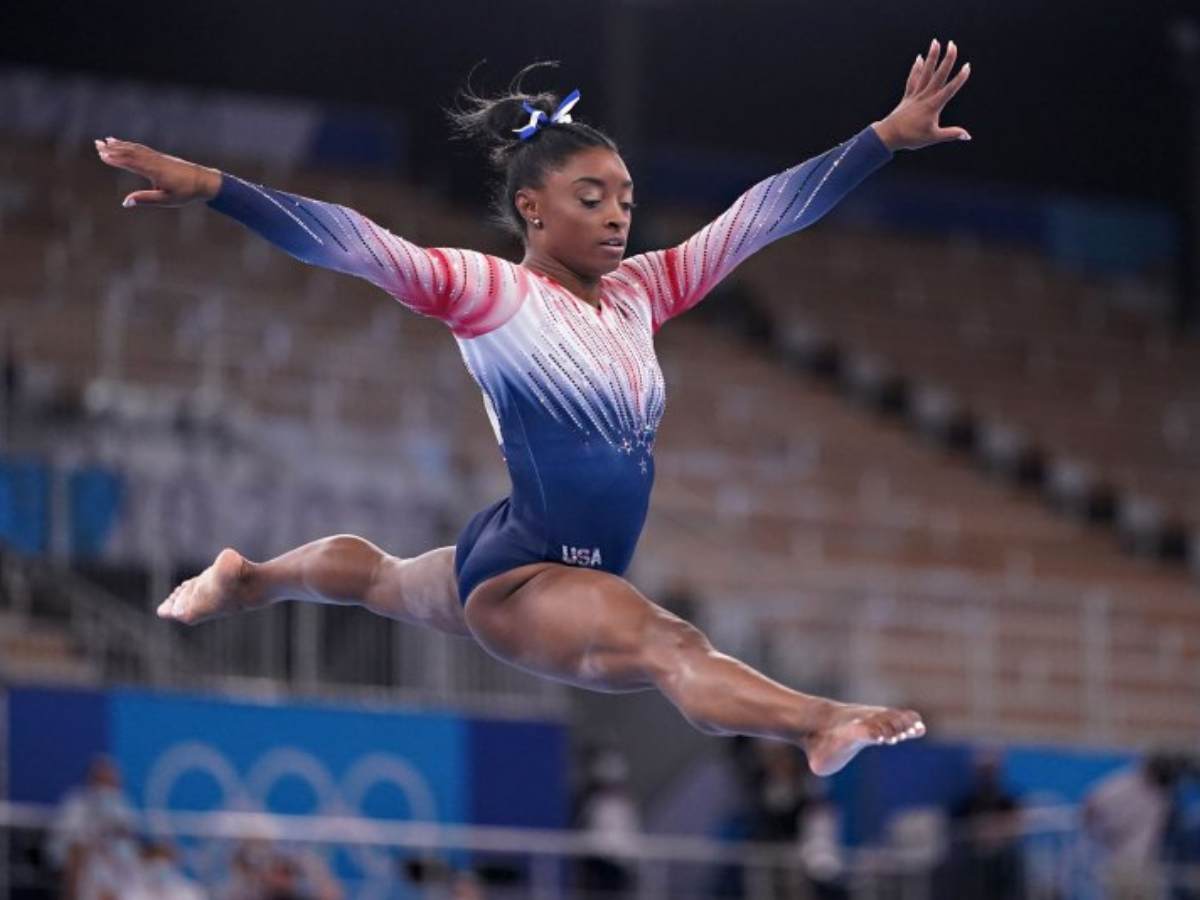 Biles has spoken about the shifts in her gymnastics outlook since her marriage on the Today show in October. She described how gymnastics is a privilege rather than an absolute pursuit as it once seemed. She now cherishes returning home to her husband, dogs, and abode, providing her with profound contentment. She expressed enthusiasm for supporting Owens in his endeavors, particularly as she looks forward to spending the holidays in Green Bay, following her gymnastics season.
Recently, Biles achieved her eighth national title at the U.S. Gymnastics Championships, asserting her status as the most illustrious American gymnast in the annals of world championships. Recounting her accomplishments, Biles acknowledged that the moments of such victories were sometimes too overwhelming to process fully and that earlier in her career, the focus swiftly transitioned to the next challenge without time for celebration.
In case you missed it: