Doping is considered a serious violation in all sports, with players, teams, and even national teams facing extreme consequences for the charges. Usage of illicit substances to boost performance is seen as cheating to gain an unfair advantage in competition.
American Olympic high jumper Inika McPherson will be receiving a 16-month suspension following a second doping violation of her career. The American Arbitration Association (AAA) sanctioned this suspension, following McPherson testing positive for using furosemide, a prohibited substance.
Furosemide is a drug that is used to reduce the detection of other agents such as anabolic steroids. She tested positive on June 3, 2022, in an out-of-competition urine sample. The United States Anti-Doping Agency has also enforced this ban, overseeing all her prizes and achievements to be stripped from that period.
Related: World Athletics makes new rules for transgender athletes and removes ban on Russia
Inika McPherson slapped with hefty sanctions following doping charges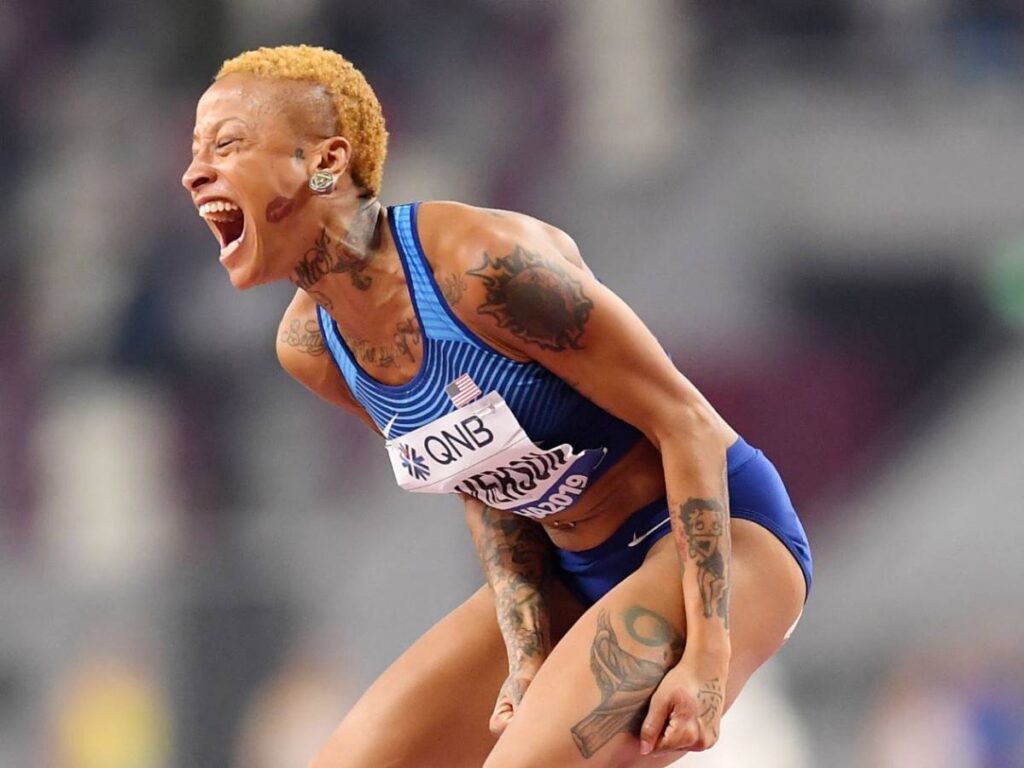 In defense of her doping charges, McPherson claims that this violation resulted from using another person's prescription furosemide medication. She claims that she consumed the medication under the belief that the drug was permitted as an anti-inflammatory medication.
While the default suspension period for such charges is two years of ineligibility, her reasoning has given her ground to reduce the suspension period to 16 months. The USADA has further clarified via their statement that McPherson's suspension period began on July 22, 2022, the date her provisional suspension was imposed.
McPherson represented the United States at the 2016 Rio Olympics, wherein she finished 10th with her jump of 1.93 meters. She has also represented her country in the Pan-American Games, the World Athletics Championships, and World Indoor Championships. Her best World Championship result was her ninth-place finish, with a jump of 1.92m in London in 2017.
In case you missed it: