Recently, influencers and social media icons such as Olivia Dunne and Paige Spiranac have hit out on facing constant harassment and shaming on social media platforms. Fan hooliganism has recently come into the limelight, when Olivia Dunne recently had to face the same at one of her LSU gymnastic event.
Similarly, golf influencer and instructor Paige Spiranac also had to face similar issues, where she would be constantly ridiculed and shamed for being a woman in sports such as golf. Furthermore, several people would question their expression of freedom to post pictures as sexually suggestive or provoking.
All of these issues made Olivia Dunne spring back at those critics who would constantly criticize her dressing and pictures. Livvy was backed by Paige Spiranac came to defend Dunne on Twitter and has praised the LSU gymnast's success and boldness to stand out against every odd.
The latest person to join this conversation is model Veronika Rajek. Rajek has been the talk of the NFL community for quite sometime, after being spotted with recent divorcee Tom Brady. When asked about facing online shaming and harassment for her self-expression through pictures, Rajek has called her critics hypocrites. She points out how they would present body positivity and then hit back at her the very next moment. Here is what she has to say about her online presence and coping through constant harassment by people online.
Related: "So sick of women belittling" – Paige Spiranac exhibits grave concern over the HATE towards LSU Gymnast Olivia Dunne
Veronika Rajek joins Olivia Dunne and Paige Spiranac in conversation against harassment and body shaming on the internet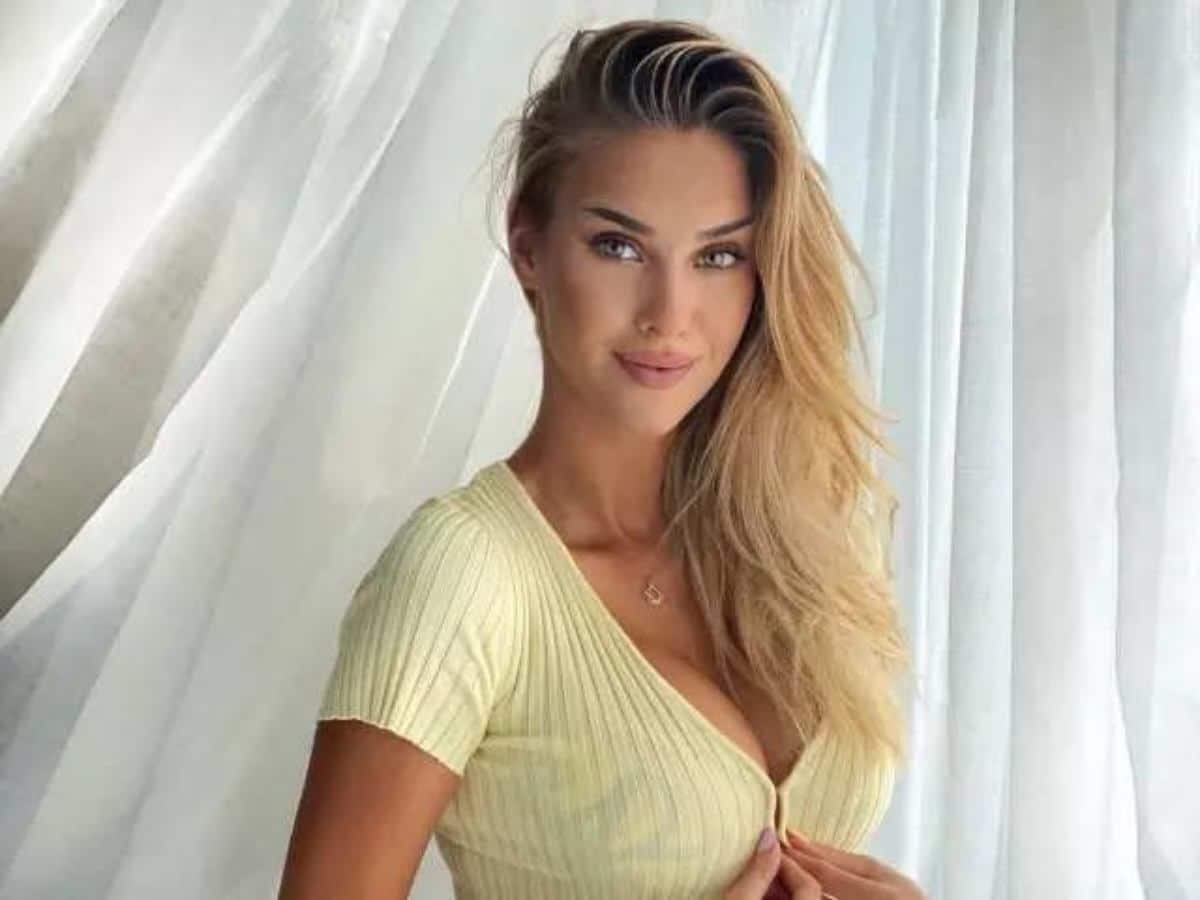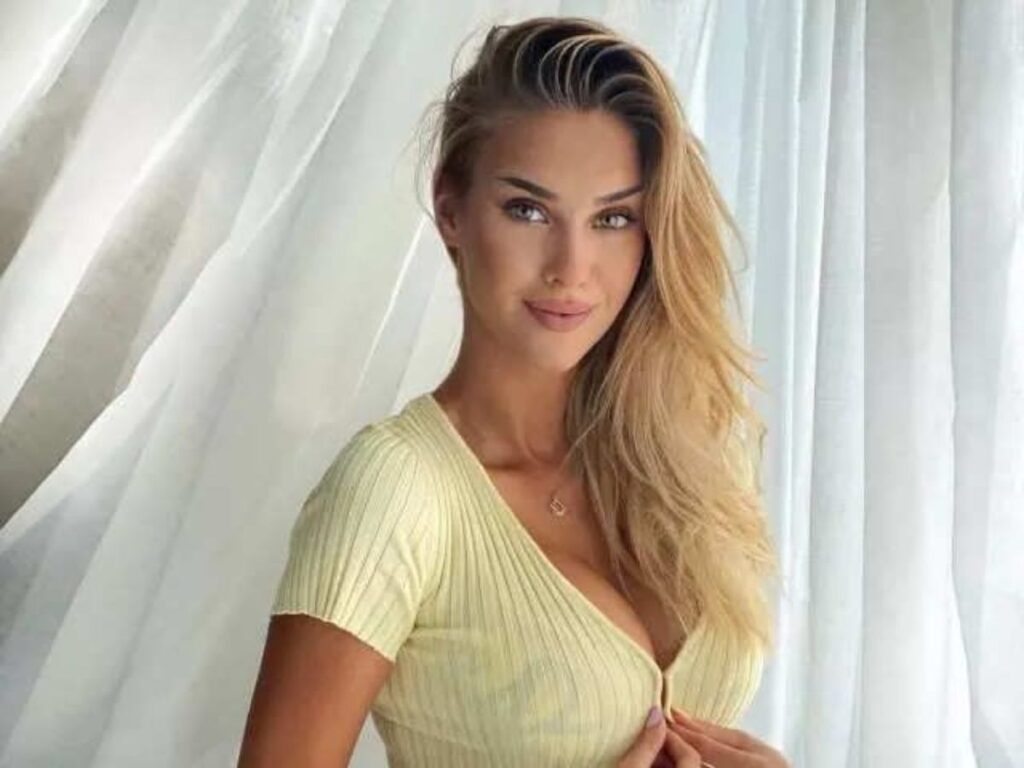 Veronika Rajek is a quite successful model in her own regard and has a considerable amount of fan following online. She came into relevance after being spotted in Tom Brady's Buccaneers jersey recently.
The model joined in the same conversation as Olivia Dunne and Paige Spiranac on body shaming and harassment online. As reported by Marca, she says, "People are pretending to be open-minded but they are not. They are talking about body positivity but they are not body positive. I am a young woman, I have my style, a lot of people say to me 'you are not classy', but what is not classy about me? I love my style, I love my fashion. My body is young, I take care of my body, I work out, I eat healthy, I want to show it. It's my personality. I'm not sorry because this is who I am."
Speaking about her freedom of choice to wear any clothes that she desires, Rajek clarifies her clothing choices further. Adding on, she says, "I am not wearing turtlenecks in my 20s – I will wear them when I am a mom of three and I'm 45. I love my body and this is body positivity. If you love something, show it, prove it. Everybody says you need to do this and behave like this but just be yourself. I am living with myself and I love what I'm doing. The first thing in my life is I need to be happy in my head and my body because if you're not then you're looking for mistakes in other lives. I'm not a person who is going through other profiles and writing bad things."
Recent incidents of both Olivia Dunne and Paige Spiranac also speak magnitudes about such incidents. On Livvy's end, she had to face constant bouts of hooliganism in her match venues from fans who would bully and disrespect the opponent players. Spiranac, on the other hand, has to face harassment and bullying from several people online for being a woman semi-pro in golf. This harassment would even extend to US political commentators who would pass misogynistic comments against her.
In case you missed it:
"Most local pros aren't very good", Paige Spiranac smashes all criticism on her latest content on teaching professional golf
Paige Spiranac engages in a heated verbal spat with Nick Adams