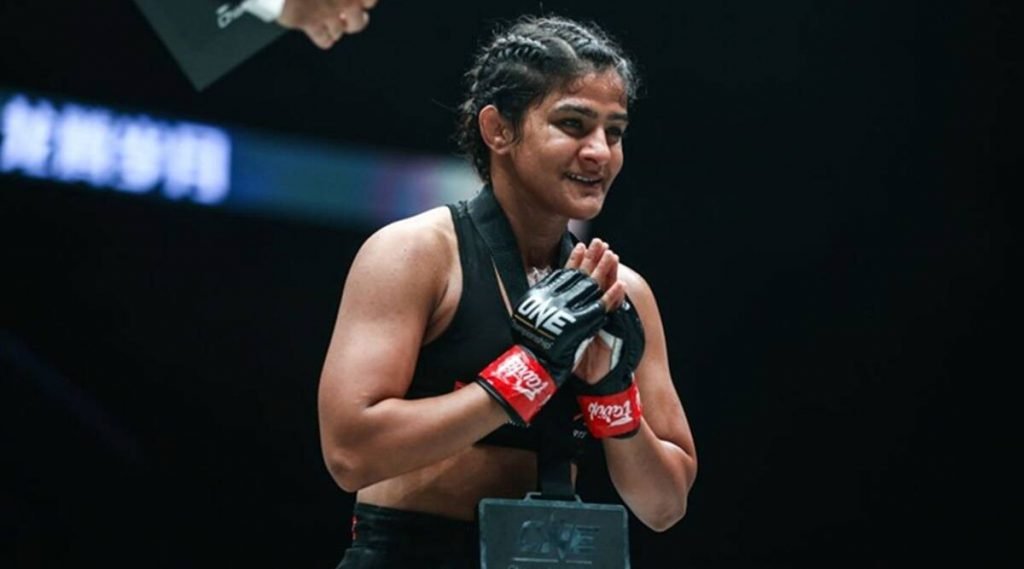 Ritu Phogat registered her third straight win at the One Championship tournament in a match against Cambodian opponent Nou Srey Pov. Phogat won the fight in One Championship: Inside the Matrix, in which she knocked out her opponent in two minutes two seconds of the second round.
With this, she took her record to 3-0 and Srey Pov's record slipped to 1-2. The break also affected Phogat's training. But she worked hard on her striking and grappling skills which lead her to secure a win in this fight. She is practicing in Singapore to get better training.
Ritu tried to secure a win in the very first round but Nou Srey Pov escaped somehow but in the second round, she shooted a double leg takedown. Following it she sits on Srey Pov and rained punches and elbows that forced the referee to stop the fight.
Phogat's wrestling has been her strength as she is also an Under-23 World Champion. In this fight, she promised that she would make Nou Srey Pov submit or stop the fight and she did the same. It is a classic wrestler vs striker contest and Ritu won it with her superior skills.
Ritu will be aiming for the title now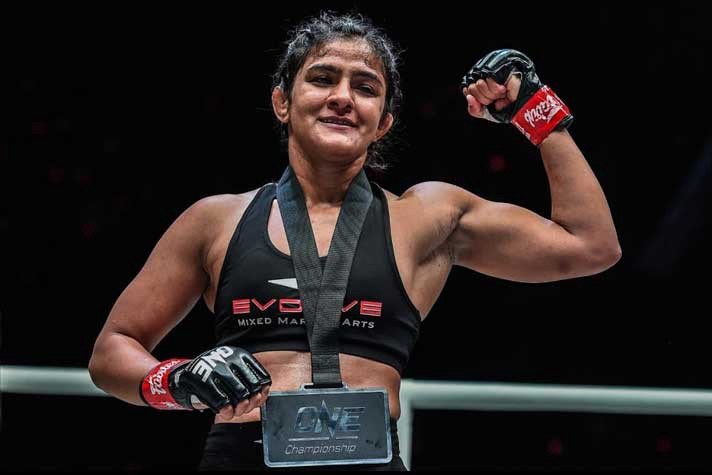 The Indian Tigress already has a dream to bring the first MMA World championship belt for India and with this win; she moved one step closer to it. The Women's atomweight champion Angela Lee announced that she's pregnant and that made the title belt vacant.
The belt is now going to be decided by an eight-person Grand Prix. Phogat is still in an early stage of her carrier and the chances are less that she will make way in this eight women tournament but she would like to continuously improve her performance.
Also Read: One Championship: Ritu Phogat vs Nou Srey Pov Preview and Prediction