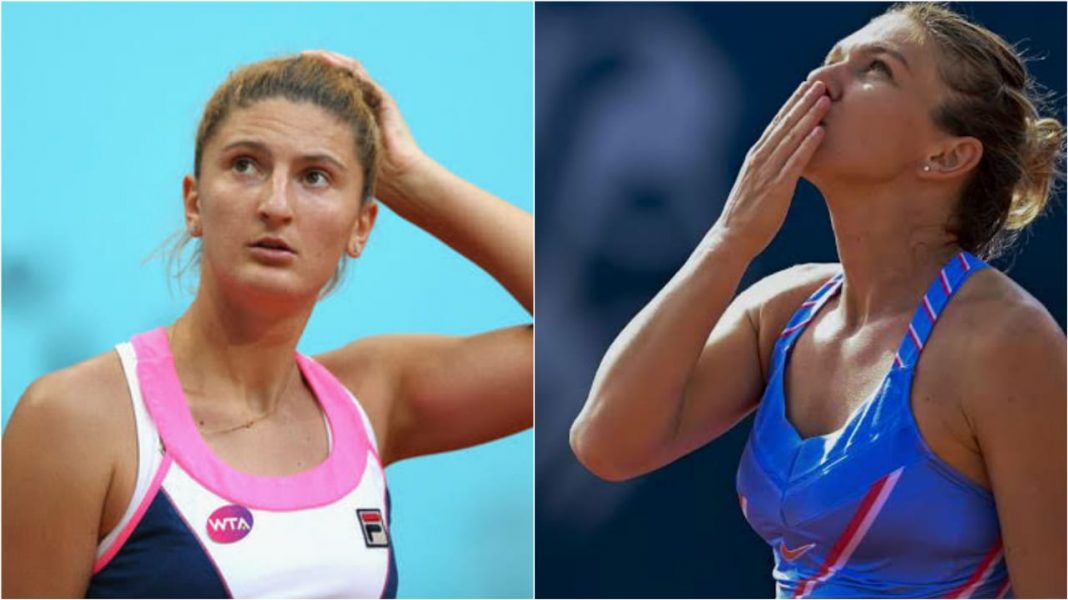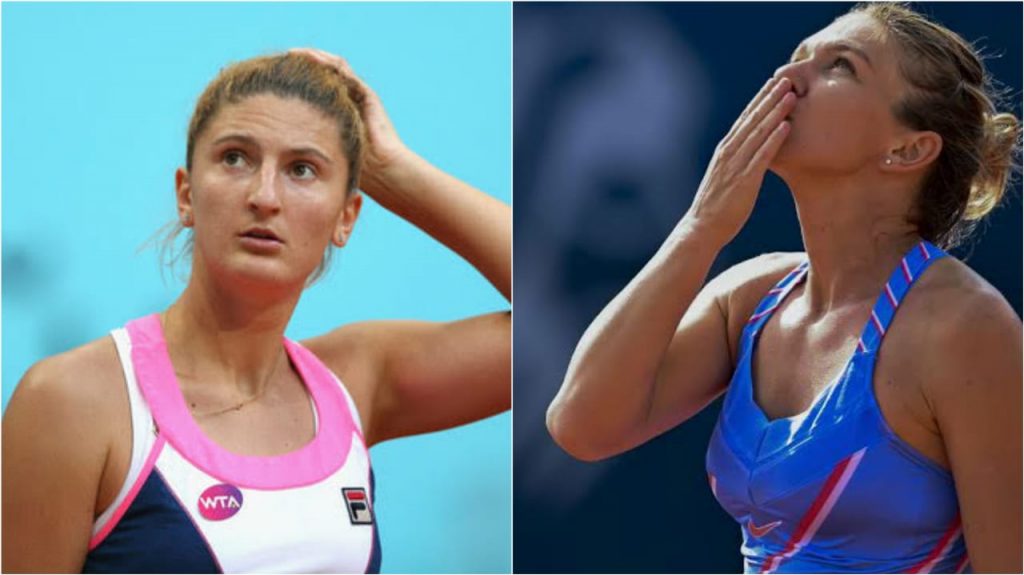 The World no.2 Simona Halep is playing the first tournament after the pandemic. To the dismay of her fans, she has confirmed skipping the US Open. Probably, Halep's fans will be excited to see her in the finals at Prague.
Halep played against her compatriot Irina-Camelia Begu. Halep could have easily dropped the first set, but she found a chance to seal her victory in two sets, 7-6 (2), 6-3.
In their earlier six meetings too Halep was the winner.
A solid fight in the first set
Simona Halep was struggling in the first set which went on to a tie-break. While her opponent was having a hard day. She had a difficult quarterfinal round that started off late due to rain. Moreover, the match was consuming for Begu. She failed to capitalize on her chances in the first set, and she also needed a medial timeout.
The match with S. Sorribes Termo ended in three sets. An easy second set for Halep who was determined to make it to the finals of the 38th Prague Open. While her opponent had finished a match earlier in the day, she seemed exhausted in the second set.
Halep's comments on the match
Halep analyzed her match briefly at the post-match interview where she said, "I didn't play my best tennis but she was also tired… it was a good match," I'm really happy that I could win it. It's always tough to play against her, she's a great player. She was playing really well at that point and she was kind of dominating the match. Sometimes it's good, sometimes it's bad to play long matches because sometimes you get the rhythm, and sometimes you get tired."
Halep will face Mertens in the finals. Mertens won her semi-final against Kristyn Pliskova t 7-5 7-6(4).
FINALS PREDICTIONS
It may not be easy to predict the winner of the Finals at the Prague Open. However, with World No.2 playing against the in-form Elisa Martens, the match will showcase amazing tennis. The match is predicted to be a three-setter with Halep as the winner.