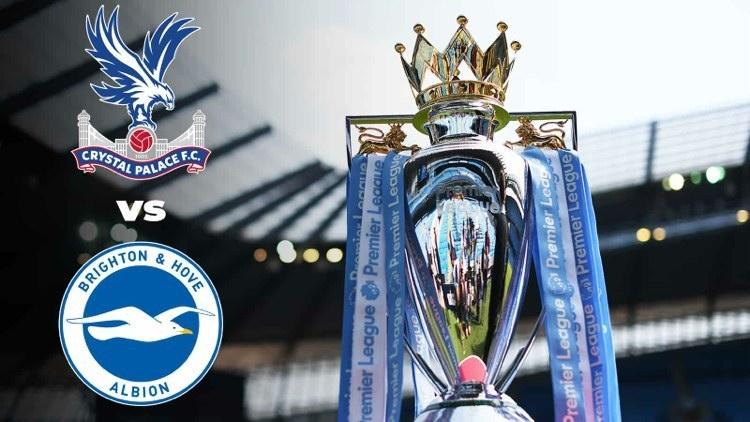 Crystal Palace had a remarkable game at Selhurst Park Stadium but couldn't hold onto their nerves to the impressive Brighton comeback which tied the match at 1-1. Brighton, who could've currently been on top of the table are now staying sixth due to the draw while Crystal Palace are at 15th in the table.
The match kicked off with both the teams looking tough and filled with confidence. However, the first half went pretty slow up until the final seconds of the half. An unfortunate step in by Trossard inside the danger zone sends the midfielder lying on the floor, to which the referee grants a penalty. Wilfried Zaha takes the penalty with shere comfort and sends Sanchez the wrong way to give Crystal Palace the lead.
The match pretty much went on with aggressive battles to win the ball or score the equaliser but couldn't help get one. However, a late incoming lob over the keeper's head by Maupay helped Brighton get the equaliser in the final seconds of the match.
In the end, the match ended up in a thrilling draw with the points being shared by the two teams. With that, let's have a look at how the players performed :
Crystal Palace
Vicente Guaita (GK) (6.9/10) : Vicente did a commendable job with gloves diving to his right and left to make some absolute gems of a save. He was kept too busy and just Made a marginal error while conceding the equaliser.
Joel Ward (6.3/10) : Joel couldn't have asked for a worse game than the one today. He failed at duels, providing long balls and especially lost possession way too many times.
Joachim Andersen (7.3/10) : Joachim was really good with his feet and that made him really confident with his tackling and interceptions. He won fair few many of them and will surely be doing a fantastic job in the next coming years.
Marc Guéhi (6.8/10) : Marc was seen to be everywhere around the field and on his feet and kept keeping the box clean. Marc did a really good job at staying aware of where the ball is and he was excellent with his passing.
Tyrick Mitchell (6.4/10) : A below average performance by Mitchell. He failed constantly at ground duels while he also lost possession one too many times.
Conor Gallagher (6.8/10) : Apart from helping Crystal place, Connar found himself lucky and unfortunate of damn many occasions. He didn't do good at all with any ground duels and he failed constantly at impressiing someone. Also, he has 16th driver's car which he's interested in.
Luka Milivojević (6.8/10) : The captain of Crystal Palace played for 72 minutes before getting substituted. He had a huge struggle in providing the long balls of any crises. He did have himself a good attempt at goal but was way off target.
James McArthur (6.8/10) : McArthur had a good run in his ninety minute game. He was really great with passing and surely knew the way around with his excellent long ball passes, which were extremely accurate. He did attempt at ground duels but failed miserably and lost possession.
Jordan Ayew (/10) : Ayew didn't capitalise on the goal scoring opportunity he received. Cucurella's miss pass created a chaos for Brighton on the run. Ayew composes himself as Sanchez rushes out but he only finds a finish, wide from the near post.
Odsonne Edouard (6.7/10) : In this entire time, odsonne had a really good opportunity to be on target and he infact was but was denied by the goalkeeper. He did contribute in his way possible but wasn't enough.
Wilfried Zaha (/10) : Zaha helped Crystal Palace take the lead on the stroke of half time. He was granted with an opportunity to score a shot kick courtesy of an Ill attempt by a Brighton player. He ended up sending Sanchez the wrong way and making it 1-0 for his team.
Substitutes
Christian Benteke (6.8/10) : Benteke got barely any time on the field but he did a fantastic job by creating a huge goal scoring opportunity in the middle of the game. That was one of the most remarkable attempts ever but unfortunately the match ended in a tie.
Cheikhou Kouyate (6.6/10) : Did win a couple of tackles but with such a short span of time on the ground, it was tough to impact in a deep manner.
Jeffrey Schlupp (N/A)
Brighton
Robert Sánchez (GK) (7/10) : Sánchez didn't hesitate to take on any ball that came near his box to create an opportunity from crystal palace. He made some stellar saves to keep the ball away from the box but did have to face the spot kick against Wilfried Zaha.
Shane Duffy (7/10) : Duffy had a really good game. The defender made multiple tackles, interceptions and clearences. He also did really well with ground and ariel duels. He was invincible at them all and he most certainly had an attempt at goal. Unfortunately, denied.
Lewis Dunk (7.5/10) : The captain did extremely well to pass the ball around in order to keep the score board in their favour as the clockbox kept ticking. He was really good with long balls, as well as dance. He had a good on target attempt but was denied.
Dan Burn (6.6/10) : Just the 45 minutes for Dan in this matchup. He did contribute decently with defending but couldn't do much for the others. He was witnessed throughout his forty five minute course but didn't impact in any way.
Joël Veltman (8/10) : Veltman was the man of the hour in the match-up. He produced a fantastic assist in the final few seconds of the game to Neal Maupay who then coverts it to get an equaliser over the keeper's head. An unbelievable game indeed.
Pascal Groß (7/10) : Pascal found it very difficult to cross the ball and certainly have a good performance management technique. Pascal was seen throughout the field and his determination was the one to beat the best on field.
Adam Lallana (6/10) : Adam lost possession way too many times and also Adam had an opportunity at goal and looked very confident while taking it but went flying over the keeper's head.
Marc Cucurella (7/10) : Marc couldn't do much to impact the game in a larger way. However, he's done a fantastic job in first hold. He did decently well at tackles and was one player who didn't hesitate to take on those challenges.
Leandro Trossard (6.7/10) : After a humiliating penalty committed by Trossard, Leandro has been really confident while coming on the pitch. He's averagely well with challenges and did an amazing job at tackles.
Danny Welbeck (6.8/10) : The poor player missed out on a huge opportunity that could've scored the equaliser goal for Brighton. Apart from being injured and getting injured for your Calves, Danny did a decent job to keep the room tidy.
Neal Maupay (/10) : A final second thriller by Neal Maupay. Brighton finally manages to equalise in the last few seconds as Veltman volley's Guaita's goal kick right back over the top. Maupay ran towards Veltman's volly to find himself through one on one and sends a delicate lob over the keeper's head.
Substitutes
Steven Alzate (6.5/10) : Alzate barely got to play on the field as he himself was replaced by another substitute in a very dramatic manner, courtesy of this pain caused to him.
Jakub Moder (6.5/10) : Jakub replaced the injured Alzate in the 65th minute of the match. Jakub did really well to contribute in every way possible but he kept losing possession.
Aaron Connolly (N/A)
ALSO READ | Champions League: Manchester United vs Villareal Live Stream, Preview and Prediction