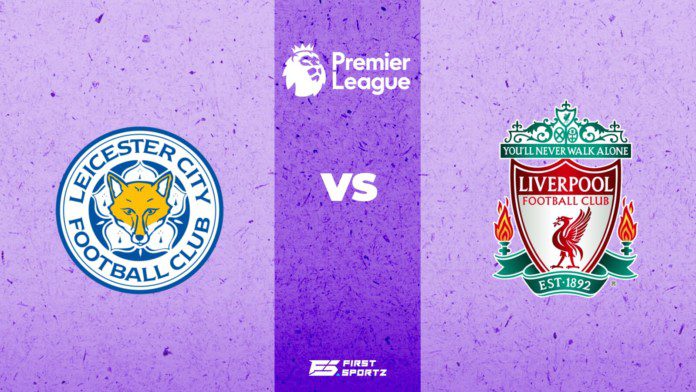 Leicester City vs Liverpool: King Power Stadium witnessed a magnificent and thrilling game of football between Leicester City and Liverpool. While Liverpool are one seat below the throne of EPL, Leicester lay low in the second half of the table, a place where they usually don't belong.
However, they were on a mission to prove that they're still a team worth fighting against and the entire team put up a great show in front of the home crowd. Kasper Schmeichel started off by saving a brilliant penalty by Mohamed Salah and later Ademola Lookman scored a magnificent second half goal, been just three minutes on the field.
As the final whistle blew, the Ademola goal had ensured a 1-0 win and a very crucial and important three points bagged by the Foxes while Liverpool were still sulking over a traumatic loss. With that, let's have a look at how the players performed.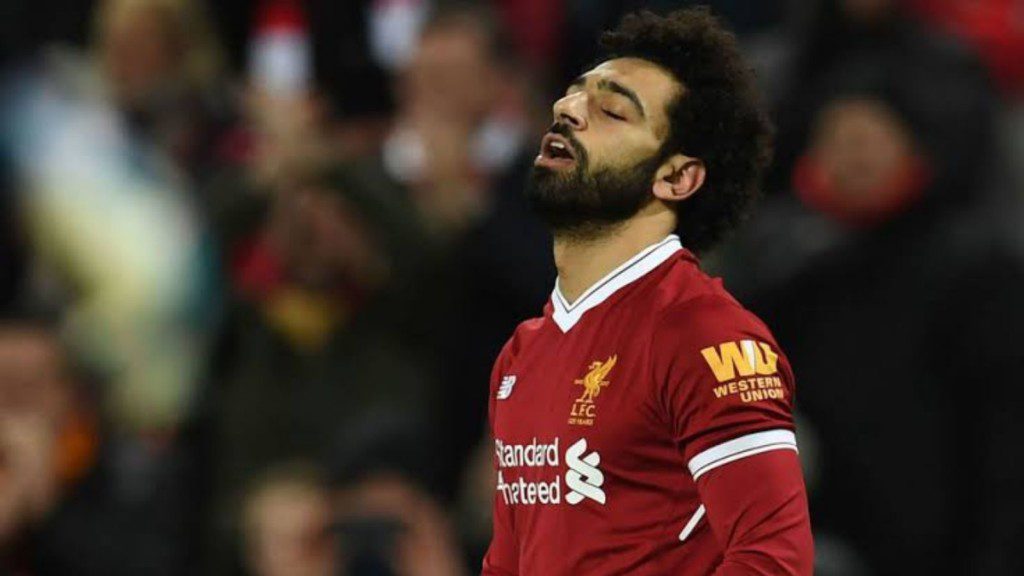 Leicester City vs Liverpool player ratings:
Leicester City
Kasper Schmeichel (GK) (7.9/10) : Schmeichel had a magnificent game for the Foxes with the gloves. He made some brilliant saves, especially from inside the box. He topped all that by brilliantly denying Salah's penalty which came quite early in the game.
Timothy Castagne (7.3/10) : Castagne gave a mind-blowing performance in the defense. He made as many as seven good clearences followed by making some valuable interceptions for the team's benefit. He surely helped the Foxes and Kasper Schmeichel keep their clean sheet.
Daniel Amartey (8.1/10) : A stand-up performance by Daniel Amartey. He truly showed what it is to be out there and give your all in. He made one too many clearences followed by blocking as many as four good looking shots. His interceptions and tackles were the icing on the cake to his magical performance against Liverpool.
Wilfred Ndidi (7.1/10) : Ndidi did brilliantly in defence and did everything right throughout the game. However, early in the game he made a poor choice of tackling which gave a penalty to the visitors. However, Kasper saved it to keep the scoreline clean.
Luke Thomas (7.6/10) : Luke was one busy Foxes' man on the field. He made quite a few clearences and as and when the team needed, he made seven beautiful interceptions to keep the ball in his team's favour.
Hamza Choudhury (6.9/10) : Hamza gave in an average performance throughout the game. He wasn't too involved. He won a fair few interceptions but that wasn't too helpful for his case to keep him on the pitch. He was eventually substituted in the 56th minute.
Boubakary Soumaré (7/10) : He had a good time in the middle with all the ground and aerial duel wins. He also had a shy at goal but was off target on attempt.
Kiernan Dewsbury-Hall (7.1/10) : Kiernan Dewsbury-Hall contributed brilliantly when it came to winning duels and defending. However, he lost possession on quite a lot of occasions. Although, he did assist brilliantly to ademola to get the first goal of the match on board.
James Maddison (6.3/10) : A far average game for Maddison. He had a big goal scoring opportunity in hand but while attempting, he went freakishly off target. However, he got substituted in the 68th minute after injuring himself.
Jamie Vardy (6.8/10) : The striker barely had a few attempts to run in with the ball towards the Liverpool goal. He barely had any attempts apart from two shots which got blocked by the defenders.
Kelechi Iheanacho (6.6/10) : After failing to contribute or impact to the team's benefit in every single manner, Kelechi was substituted for Ademola in the 56th minute, who infact gave instant impact.
Substitutes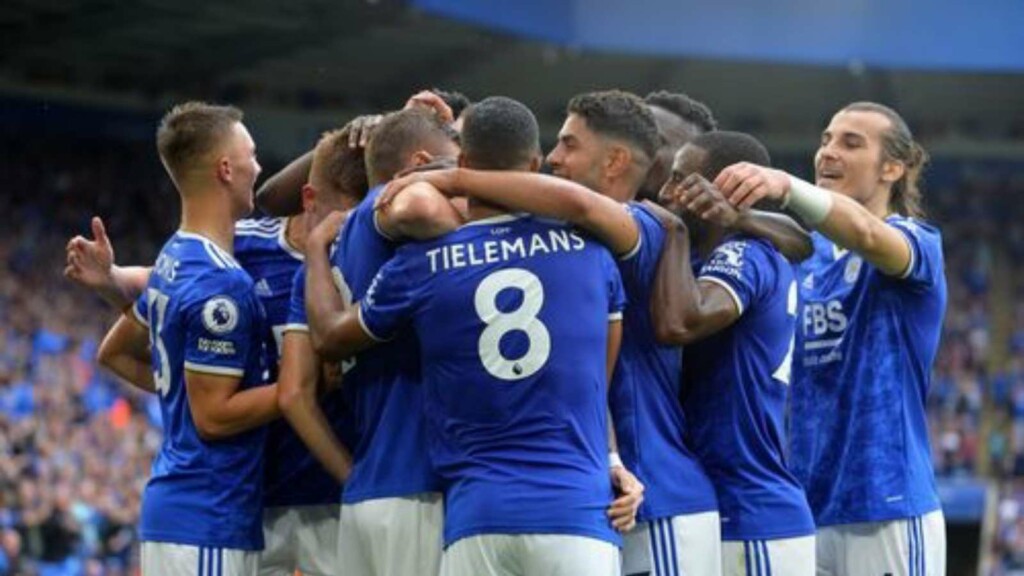 Ademola Lookman (7.5/10) : Ademola broke the deadlock for Leicester City. He'd barely been three minutes on the pitch and the Foxes man finished off a rocket of a counter-move and tucked a tight finish in at the near-post around Alisson and the defence.
Marc Albrighton (N/A)
Youri Tielemans (N/A)
Liverpool
Alisson (GK) (6.3/10) : The Brazilian had no saves in the game. The only ball that went past him was the goal scored by Ademola Lookman. Not the best of nights for the keeper.
Trent Alexander-Arnold (7/10) : Trent did a decent job overall with defense and did ensure to send in quite a few crosses and long balls in. However, he couldn't produce the magic in this encounter for Liverpool.
Joel Matip (7.4/10) : Matip wasn't one of the shy ones when it came to winning aerial duels. He also had quite a few attempts at goal but two of them were way off target.
Virgil van Dijk (7.3/10) : It just wasn't the night for Liverpool. van Dijk contributed well with the defense and even did well with countering and winning aerial duels. However, they still ended up on the losing side.
Konstantinos Tsimikas (7.1/10) : Apart from a decent contribution in the defense and midfield, Tsimikas failed to impress when it came to control. He was seen to be losing possession of the ball on numerous occasions.
Jordan Henderson (7/10) : The Liverpool skipper had a tough game against the Foxes. He did make quite an impression to keep having attempts to go for goal but while attempting, he went off target, on three occasions. He lost possession quite a few times and eventually came back in the dugout after a different strategy came in play.
Fabinho (7/10) : Fabinho contributed well with defending and also did a decent job at winning ground duels. However, it wasn't enough to keep him out in play so he got substituted for James Milner in the 64th minute.
Alex Oxlade-Chamberlain (6.5/10) : Just the 55 minutes of gameplay for Alex Oxlade-Chamberlain. He barely contributed in the defense and also failed to impact the game in any good manner for Liverpool. A rough game for him.
Mohamed Salah (6.5/10) : A day to forget indeed for Salah. He had the most miserable time on the field when it came to scoring goals. He had plenty of chances to go for goal but he missed out on all of them. Despite having a penalty in his pocket to score, he remained goalless.
Diogo Jota (7.1/10) : Jota had multiple chances to get a goal in for Liverpool but failed to convert. He was off target while attempting for glory. However, he had a decent game with all the other duel wins he claimed.
Sadio Mané (6.7/10) : Mané usually gets all the opportunities that come his way in the back of the net. However, he failed on converting a big opportunity and thus ended up being a huge miss. Just wasn't the night for him and his skills.
Substitutes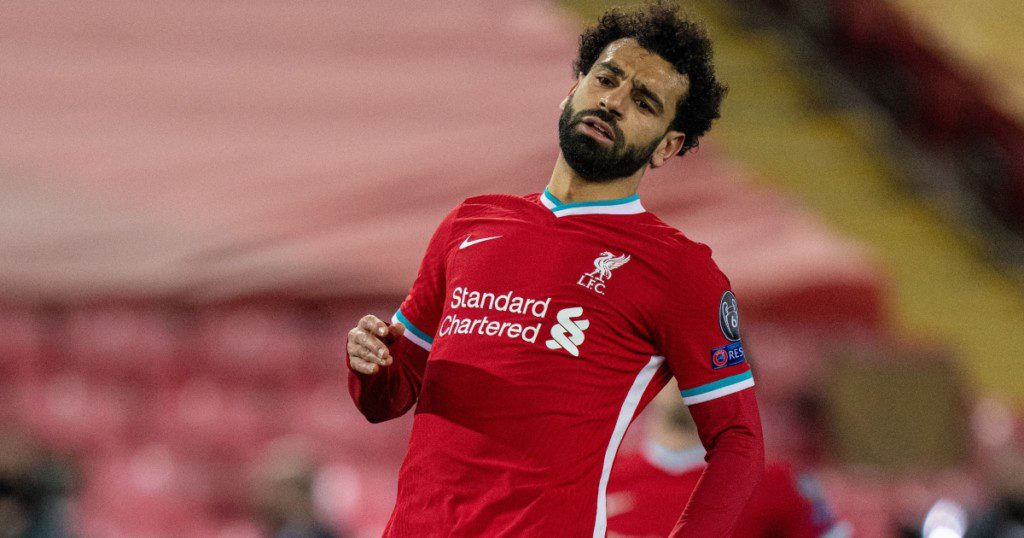 James Milner (N/A)
Naby Keita (N/A)
Roberto Firmino (N/A)
ALSO READ | Premier League: Newcastle United vs Manchester United player ratings as Cavani saves the day for the Reds with a 1-1 draw