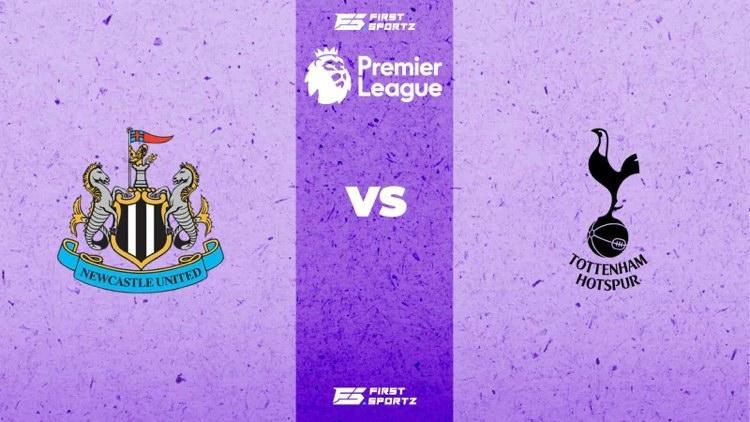 The newly enhanced Newcastle United traded tackles against the Tottenham Hotspur at St. James Park in their quest to get those three crucial points to move up the points table.
As the match began, Newcastle took no time what-so-ever to announce their dominance in the league by scoring a goal off the second minute. Callum Willson's header brings the lead to Newcastle United. However, Tottenham took it all personally. Goals from Tanguy Ndombele, Harry Kane, Heung-Min Son made the tally 3-1 before the first half.That was some revenge by the Spurs.
The second half became pretty aggressive with a lot of yellow cards being handed to the players and one being a red card for Jonjo Shelvey. As the match progressed towards a dominant 3-1 win, Eric Dier gave away an own goal and the final scoreline read 3-2.
Despite all the drama, Tottenham Hotspur won those three crucial points and leapfrog Manchester United in the Premier League points table. Here are the player ratings for the encounter :
Newcastle United
Karl Darlow (GK) (6/10) : The worst possible outings for Karl Darlow. He gave his all in to defend the net for his team but he managed to let past three goals in quick succession in the first half.
Matt Richie (6.4/10) : It was a tough time being a Newcastle United defender as Matt Richie gave away possession on way too many occasions. He did good with tackling and keeping the ball away but wasn't impactful enough.
Ciaran Clark (7/10) : Ciaran Clark did a fine job with defending. His clearing skills were remarkable while he did a brilliant job at aerial duels. He also had an opportunity at goal but he found himself off target.
Jamaal Lascelles (7.3/10) : Jamaal made as many as eleven clearances which helped Karl with the gloves. He also was undefeated at aerial duels. The captain ticked all the boxes and was leading from the front but couldn't inspire his other teammates.
Javier Manquillo (7.3/10) : Javier was one of the quickest of the lot on the pitch. He certainly knew his way around the ground and with his quick feet managed to tackle successfully on 6 occasions while also winning multiple ground duels.
Isaac Hayden (6.6/10) : A pretty below par performance by Isaac Hayden for Newcastle United. He did a decent job at winning a fair few duels but couldn't impact in any other way.
Joelinton (5.5/10) : Worst possible games ever for Joelinton. He was completely out of shape and managed to lose possession on 24 occasions. He really struggled with aerial and ground duels and his winning conversion of those challenges were barely 20%.
Sean Longstaff (6.4/10) : A pretty average game for Longstaff in the midfield. He didn't have the ball around him too much nor did he make an effort to pick up and make a tactical move.
Joe Willock (6.3/10) : Failed to tick any crucial boxes and at the same time failed to make an impact with passing, dribbling or ground duels. He was later substituted in the 77th minute.
Allan Saint-Maximin (6.9/10) : Allan was excellent at ground duels but he didn't have the best control as he lost possession on as many as nineteen occasions.
Callum Wilson (7.1/10) : Callum provided the lead for Newcastle United in the 2nd minute of the match. He received a brilliant assist for Javier Manquillo and headed it straight into the back of the net.
Substitute
Jacob Murphy (N/A)
Jonjo Shelvey (6/10) : Jonjo barely had made his way into the centre and received a yellow and then a red card and was sent off in the 83rd minute of the game.
Ryan Fraser (N/A)
Tottenham Hotspur
Hugo Lloris (GK) (6/10) : A pretty decent game for Hugo. Apart from starting off on the wrong foot with conceding a goal in the second minute of the match, he had a pretty straightforward game.
Emerson Royal (6.9/10) : Emerson was really good with aerial duels but he really had a tough time handling a ball. He lost possession on 27 occasions, more than any player on the field.
Cristian Romero (6.8/10) : Cristian showed signs of epic footwork and skills as he managed to do really well with dribbling and tackles and he also did a fine job at winning numerous ground duels.
Eric Dier (6.4/10) : Eric Dier gave it all away in one moment. It was a brilliant 3-1 lead for Tottenham when he gave away an own goal in the final few minutes of the game to make it 3-2.
Sergio Reguilon (6.3/10) : Reguilon did a commendable job to ensure that he made a valuable pass to Tanguy at the edge of the penalty box. His gallantry attempt earns him an assist and a goal for the Spurs.
Pierre-Emilw Hojbjerg (8.3/10) : Hojbjerg was the best player amongst all others on the field. He at first provided a beautiful assist to Harry Kane to bring the lead to his team. He was excellent with his long balls, ground duels. He also had an opportunity at goal but was denied.
Oliver Skipp (7/10) : Oliver did well in the wing for Tottenham. He really brought the best out of him to tackle the Newcastle United midfield and keep the ball moving.
Heung-Min Son (6.9/10) : Son receives a brilliant sliding pass from Harry Kane and he wouldn't miss out on such golden opportunities. He fires one in from close range and the scoreline reads 3-1. It was a brilliant comeback since the restart for the Spurs.
Tanguy Ndombele (7.4/10) : A brilliant assist by Reguilon at the edge of the penalty area helped Tanguy with an opportunity and he didn't miss out on it. He finishes in the top right corner for a brilliant equaliser.
Lucas Moura (6.9/10) : Good with dribbles, a decent job at ground duels but he failed to hold on to a ball and lose possession.
Harry Kane (8/10) : Kane flicked one over Darlow to bring the lead to Tottenham. The goal was waiting for a verdict and the VAR finally allowed it to make it 2-1 in favour of the Spurs. Kane was brilliant with his game throughout the match. He even assisted Son later to make it 3-1.
ALSO READ | Newcastle United vs Tottenham Hotspur match halted temporarily after fan collapses in the stadium