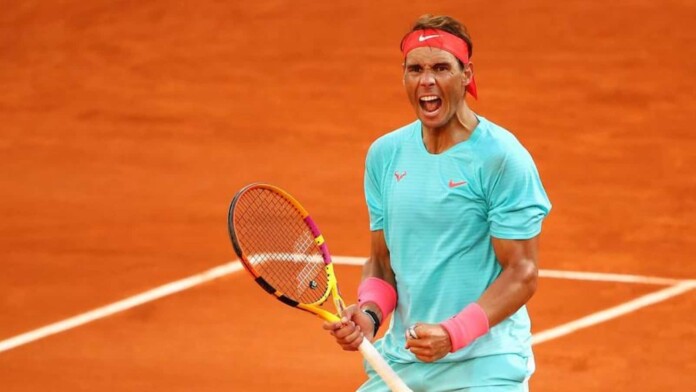 Rafael Nadal moved into the quarterfinals of the Madrid Open 2021, as he defeated Alexei Popyrin in the third round in straight sets. The Spaniard now extends his unbeaten run to seven matches on clay courts. The 34-year old last played at the Barcelona Open 2021, where he defeated Stefanos Tsitsipas in a three set thriller in the finals.
Rafael Nadal revealed some details about his personal life after his third round win in Madrid. The Spaniard revealed his personal interests, and stated that he loves going to the cinema, and enjoy his time off-court.
"My life was never just about tennis. I went to a lot of parties. I went to the beach. I played football. I went to the cinema a lot of times. I had dinners with my family and friends," said Nadal.
Future of tennis is in good hands: Rafael Nadal
Rafael Nadal stated that the future of tennis is in good hands, as he believes that the NextGen stars can win on the biggest stage. He also revealed his desire to face them in the future.
"Future of tennis is in good hands because there will always be Grand Slam and Masters 1000 winners. There are a lot of talented young players. I am excited to face them," said the 34-year old.
Rafael Nadal is a big fan of Spanish club, Real Madrid, and as such, he saw the Champions League semifinal clash between Chelsea and the Merengues on Wednesday. Real Madrid lost against the London side, but Rafael Nadal is proud of his club's effort, despite several injuries.
"I saw the match between Chelsea and Real Madrid. I'm very proud of my team. We had like 60 injuries this year and we still reached Champions League semis and are fighting to win La Liga. Zidane should stay," said Nadal.
Also Read: ATP Madrid Open 2021: Rafael Nadal storms past Alexei Popyrin; progresses into the quarterfinals