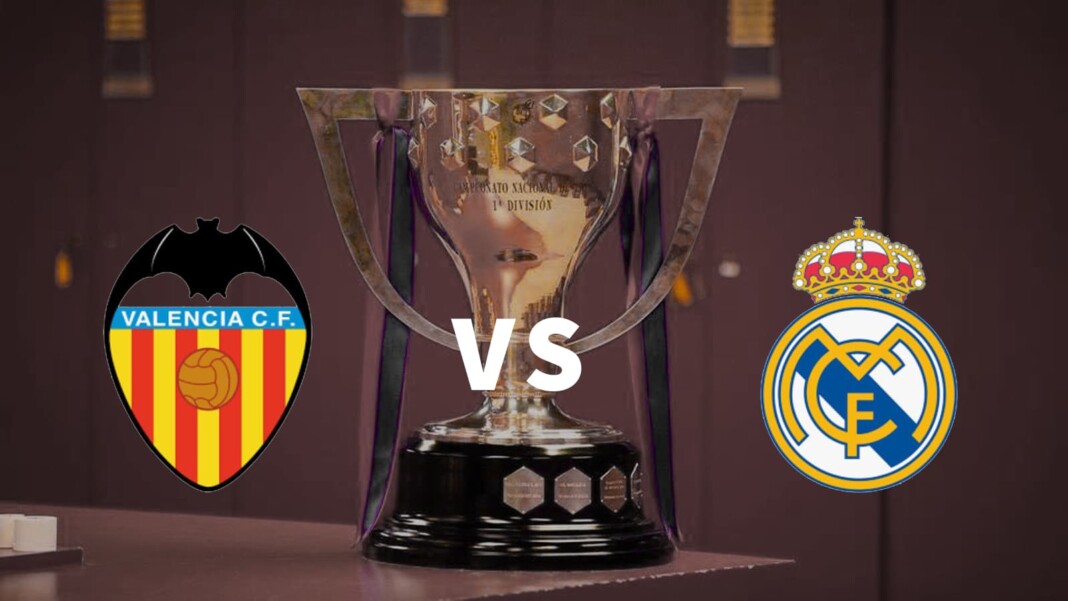 Real Madrid CF defeated Valencia 2-1 in the La Liga to continue their good form. Carlo Ancelotti's men managed to make an incredible comeback after being a goal down in the second half. Hugo Duro scored the opening goal for Valencia but late strikes from Vinicius Junior and Karim Benzema ensured the visitors got back with a win.
Real Madrid CF Player Ratings
Thibaut Courtois(6/10)- The Belgian goalkeeper made some good blocks to keep Real Madrid in the game but was beaten by a fantastic effort from Hugo Duro.
David Alaba(6/10)- The Austrian defender looked in command during the match but will be disappointed having not been able to stop the ball.
Eder Militao(6/10)- an average game for Eder Militao who looked comfortable in possession but will want to polish his passing.
Nacho(6/10)- The Spanish full-back tried to carry the ball ahead into the opposition's half several times but couldn't produce a quality pass.
Dani Carvajal(5/10)- an unfortunate evening for Dani Carvajal as he had to be substituted in the first half after an injury.
Luka Modric(6/10) – An uneventful evening for the experienced midfielder who wasn't involved as much as he would like.
Casemiro( 7/10)- The Brazilian midfielder made a good impact with a shot but was denied by the Valencia goalkeeper. He was later subbed off after being booked.
Fede Valverde(7/10)- One of the few Real Madrid players who looked to be in touch as he created most of the play. Even had a powerful shot saved early on in the game.
Eden Hazard(7/10)- Eden Hazard showed glimpses of his former self as he managed to dribble past the Valencia defense. He combined well with Karim Benzema with little one-two's.
Karim Benzema (9/10)- Karim Benzema was hardly given any space by the Valencia defense and had only one good opportunity early on but hit the ball straight into the goalkeeper's hands. However, he is a top-class player and made a late impact by scoring the winner and did get the assist for Vinicius Junior.
Vinicius Junior(8/10)- Vinicius Junior put the visitors back on level terms in the final minutes after his deflected shot found a way in. Moreover, he got the assist to Karim Benzema for the winner.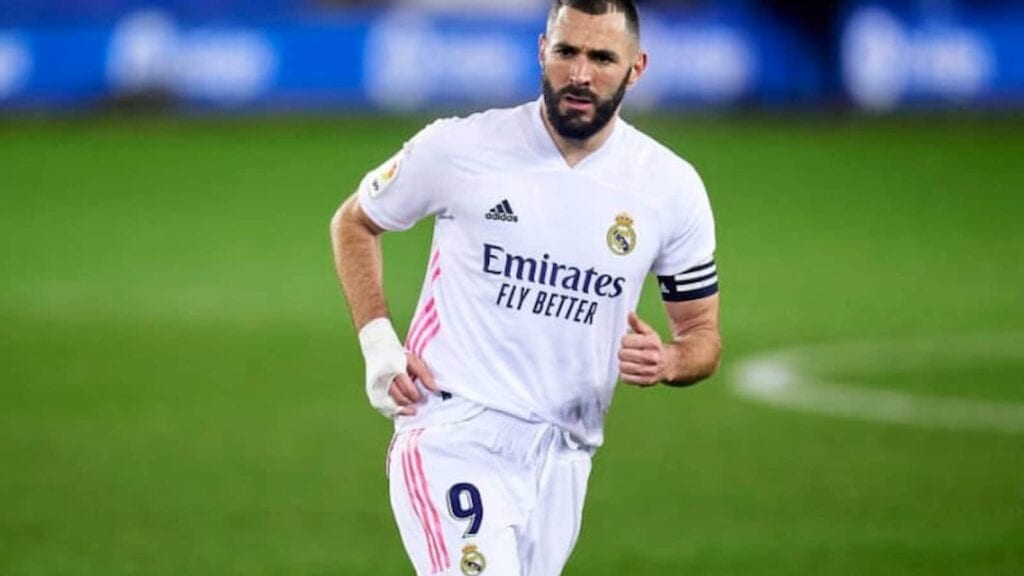 Substitute
Lucas Vasquez (5/10)- A poor performance from Lucas Vasquez as it was his mistake which led to the goal from Hugo Duro.
Rodrygo (7/10)- Looked very bright immediately after coming on. Tried a volley from a difficult angke after a pass from Lucas Vasquez.
Eduardo Camavinga (7/10)- Made some crucial blocks and interceptions. He is already looking the part as a Madrid player.
Luka Jovic (5/10)- Luka Jovic came on to replace Eden Hazard but striker didn't have much to do.
Isco (5/10)- The Spanish international came late on to replace midfielder Federico Valverde.
Valencia CF Player Ratings
Giorgi Mamardashvili( 7/10)- The Valencia goalkeeper put on a splendid display to deny Fede Valverde in the first half and then Benzema in the second.
Thierry Correia(5/10)- the defender pulled up a muscle and was substituted early on in the game.
Gabriel Paulista (7/10)- Gabriel looked almost certain to score but pulled out a fine save from Thibaut Courtois to deny him.
Omar Alderte (7/10)- Alderte put up a great defensive shift as he blocked out a powerful shot from Eden Hazard in the first half.
Dimitri Foulquier (6/10) – the left back didn't contribute much to the attacking play and defensively was average.
Daniel Wass(6/10) – Daniel Wass set up a good cross into the penalty box for defender Gabriel to head in whose shot was saved.
Hugo Guillamon ( 6/10)- the midfielder tried to make passes down the line on occasions but other than that didn't do anything spectacular.
Carlos Soler (5/10)- Carlos Soler had to leave the field in the first half after an injury.
Goncalo Guedes(6/10)- Guedes had a golden opportunity to score for Valencia after he found himself in acres of space but fired his shot wide.
Maxi Gomez(6/10)- the Striker didn't make a lot of impact but combined well with the forwards on occasions. Had a penalty call waved on by the referee.
Hugo Duro(8/10)- The goalscorer for Valencia CF, Hugo Duro was the star tonight. He scored a brilliant goal and volleyed his team into the lead with a fierce shot from his left foot.
Substitute
Yunus Musah(7/10)- The midfielder was subbed on in the first half and got in advanced positions quite often.
Uros Racic(5/10)- The midfielder was brought on in the final ten minutes for striker Maxi Gomez.
Marcos Andre (5/10)- Striker Marcos Andre was brought on in place of the goalscorer for Valencia Hugo Duro.
Helder Costa (6/10)- The youngster on loan from Leeds United got some valuable playing time under his belt.
Toni Lato (6/10)- The defender was brought early on to replace the injured Thierry Correia but wasn't up to the mark.
Also Read: Premier League: Brighton vs Leicester City player ratings as Brighton register a remarkable win against the foxes