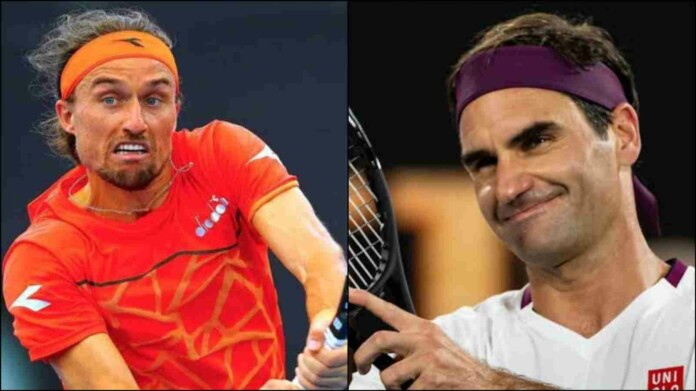 Roger Federer has not played much tennis in the last couple of seasons. Infact, he has participated in just two tournaments in the last year and a half. First he was seen at the Australian Open 2020, where he lost in the Semi-finals to Novak Djokovic. Then he had surgeries on his knee, the pandemic, everything coming together to keep Federer off the court. But, the much awaited return to court happened March 2021, in the Doha Open.
Although Federer won his return match with Dan Evans in three sets, he couldn't get the better of his second round opponent Nikoloz Basilashvili. Basilashvili defeated Federer in three, 6-3 1-6 5-7. Post this loss Federer has said that he wants to work on his fitness and game, and will return only when completely fit. Chances are Federer will be back on tour for the clay court event at Geneva, which will serve as his warm up before the French Open.
Roger Federer slides into Dolgopolov's DM's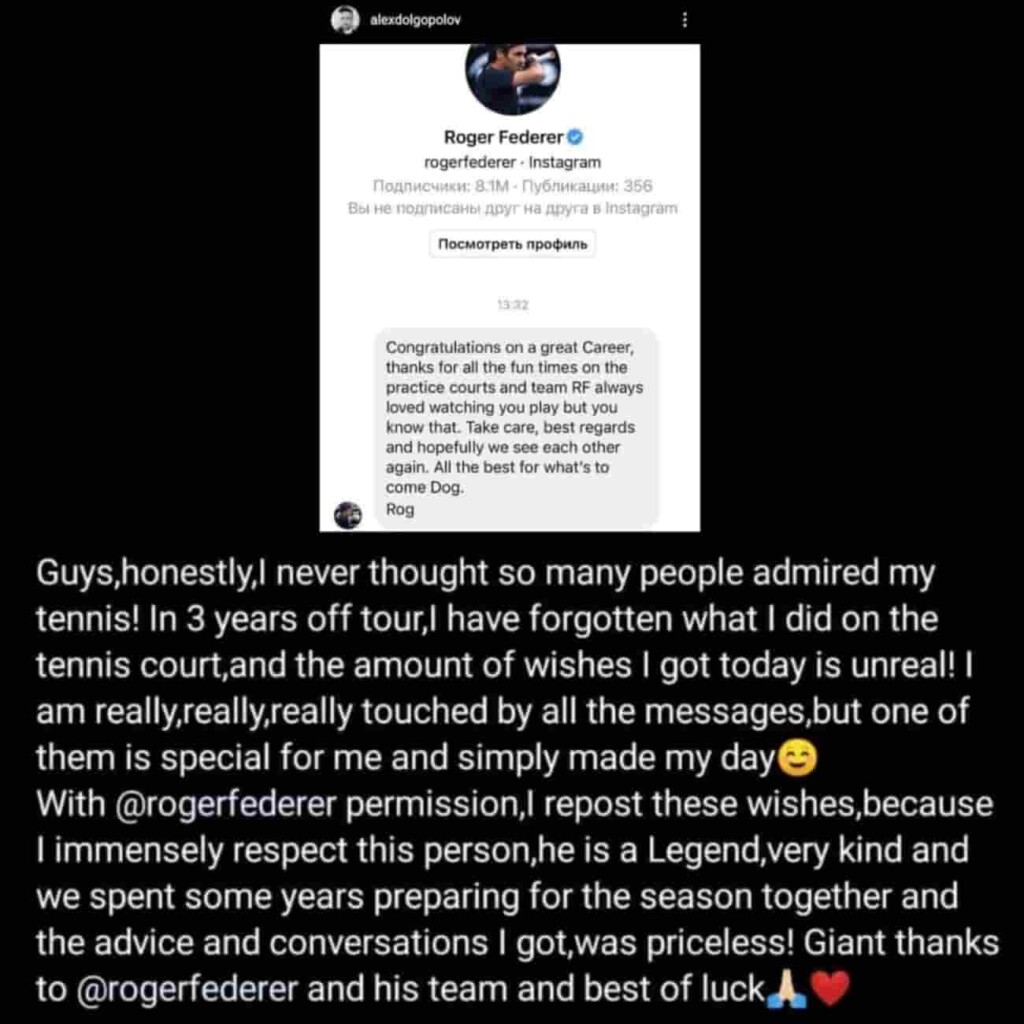 Federer may not be that active on the tennis court, but off the court he doesn't let go the opportunity of praising a fellow professional, be it a rival or a friend. Recently Alexandr Dolgopolov announced his retirement from Tennis, at only thirty-two. Dolgopolov who had been suffering from a wrist injury, and had two surgeries finally said goodbye to the game he loved. Roger Federer who holds a 5-0 record against him, but more importantly spent a lot of time practicing together, was quick to slide into his DM'S and write a sweet message. Dolgopolov with Federer's permission made his message public.
Roger Federer said, "Congratulations on a great Career, thanks for all the fun times on the practice courts and team RF always loved watching you play and you know that," the champion wrote. Take care, best regards and hopefully we see each other again. All the best for what's to come Dog."
Also Read: WATCH: "Take one step forward," Novak Djokovic inspires young athletes with a short film