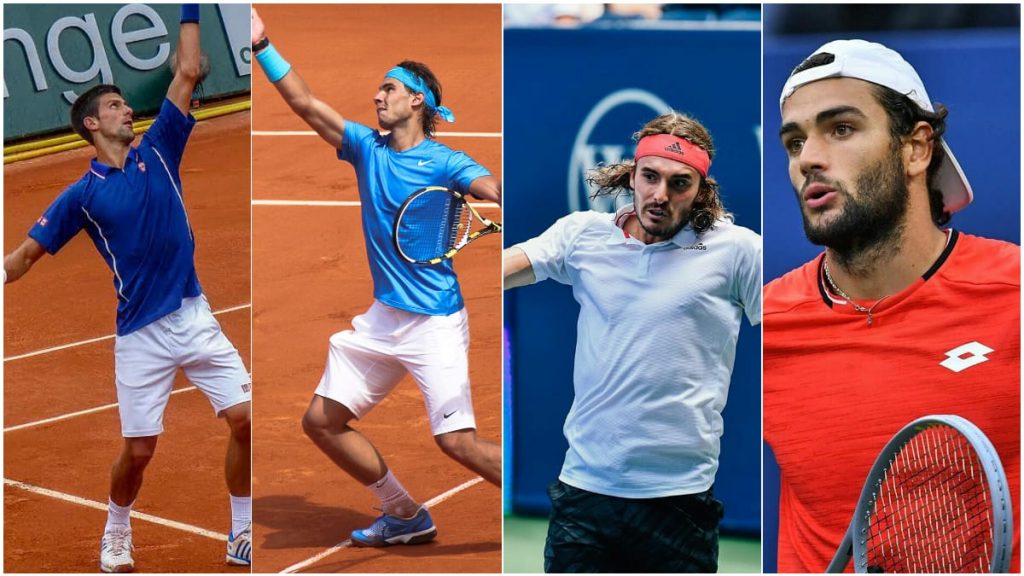 The clay-court season will take precedence over the tennis world as ATP Rome Masters 1000 or Italian Open 2020 commences on Monday with top players arriving in Rome to compete for the trophy in their build-up for the French Open 2020.
Rafael Nadal, who is chasing his 10th title in Rome will be making a comeback to tennis after he gave a skip to the US Open 2020. Rafael Nadal, a certain favourite will be in action for the first time after Mexican Open which he won earlier in March. The draw has the World No.1 Novak Djokovic and other top players. Alexander Zverev and Dominic Thiem are the notable absentees who withdrew earlier owing to their deep run in the US Open 2020.
Rome Masters 2020: Men's Singles Draw Prediction
Top Half
First Quarter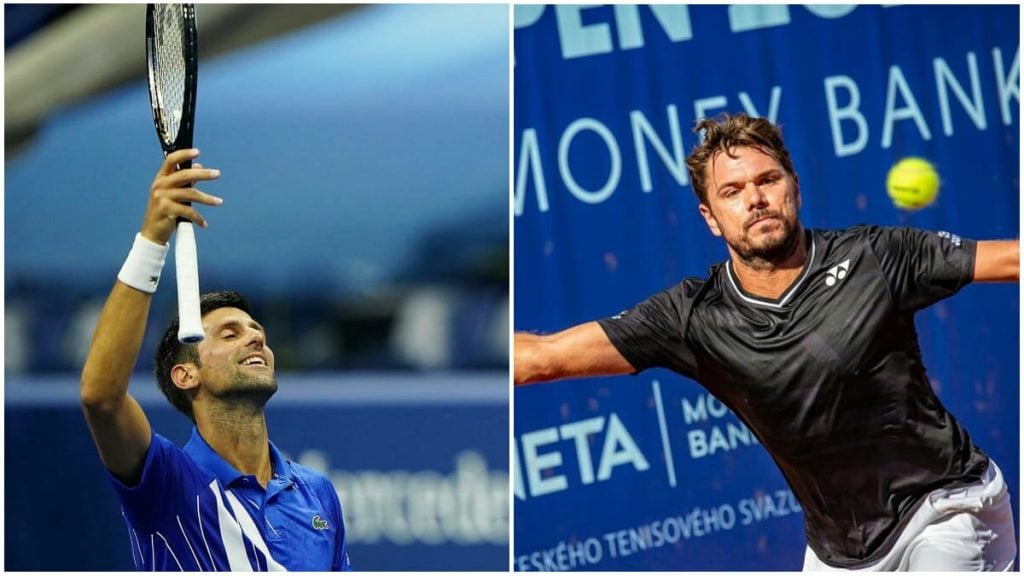 The first quarter of the draw has the likes of the World No.1 Novak Djokovic, Kei Nishikori, and one of the best on-court entertainers Gael Monfils, 5th seeded French who too makes a comeback. Djokovic, the top-seeded Serbian has got a bye in the first round alongside Gael Monfils. Novak Djokovic's first real test might come in the round of 16 when he might face the talented Canadian and 16th seeded, Felix Auger Alaissame.
The lower half of the first quarter is stacked up with promising players with 10th seeded Stan Wawrinka, Kei Nishikori, Alex De Minaur and Gael Monfils. Stan Wawrinka might face Kei Nishikori in the 2nd round itself, before facing Minaur or Monfils for a place in the last 8. Djokovic should comfortably sail through to the quarterfinals facing his old foe Wawrinka.
Player to watch out for– Alex De Minaur
Quarterfinal Prediction– Novak Djokovic vs Stan Wawrinka
Second Quarter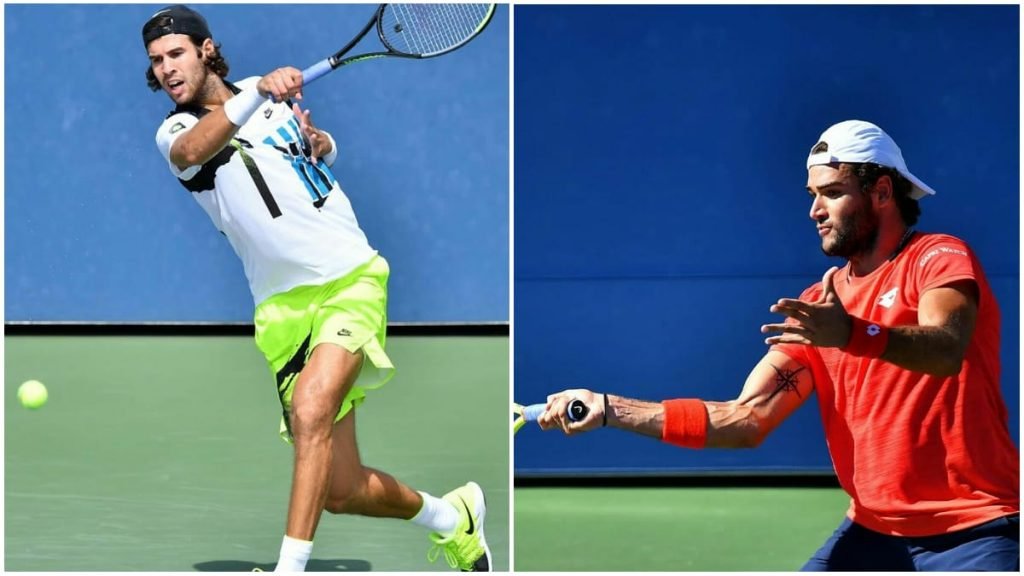 The second quarter of the draw boasts the likes of 11th seeded Karen Kachenov, Berretinni, 4th seeded Italian and 6th seeded Belgian David Goffin. Karen Kachenov has a tough opening round fixture against Casper Rudd which only gets tougher as he might face Marin Cilic and David Goffin in coming rounds if he has to make it to the last 8. The quarter also includes Borna Coric who played wonderful tennis at US Open 2020. Berretinni playing his home tournament and a bye in the first round should reach the quarters and face Karen Kachenov.
Player to watch out for– Borna Coric
Quarterfinal Prediction– Karen Kachenov vs Matteo Berretinni
Bottom Half
Third Quarter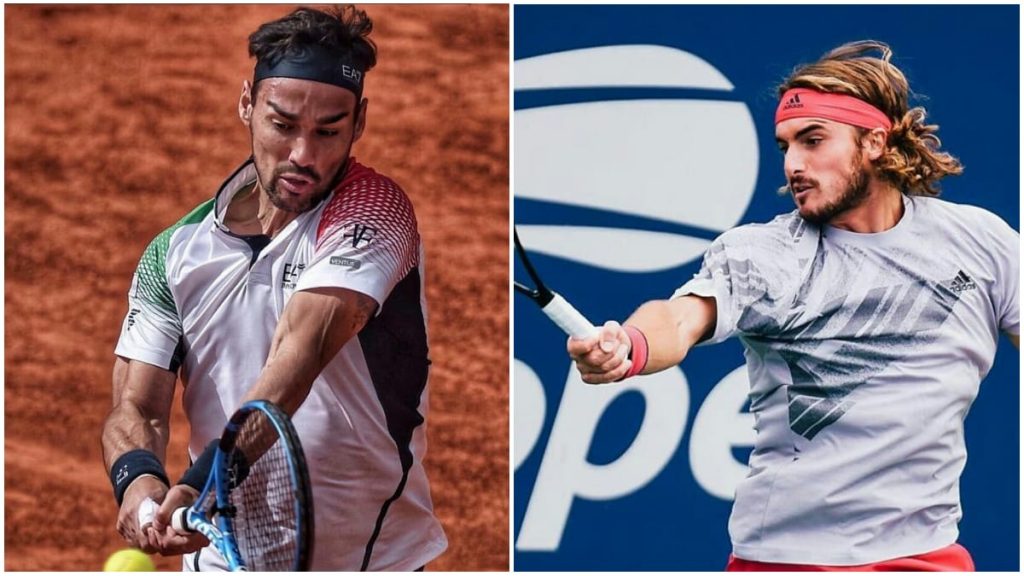 The third quarter has the likes of 7th seeded Fabio Foginni, 12th seeded talented Shapavalov, Grigor Dimitrov and 3rd seeded Stefanos Tsisipas. Foginni has a tough draw with him most likely facing Kevin Anderson in the 2nd round, Shapavalov in the 3rd round. Tsisipas on the other hand has a comfortable draw with his first possible real challenge coming in the 3rd round against Grigor Dimitrov. Fabio Foginni, a master on clay should progress to the last 8 facing Tsisipas.
Player to watch out for– Grigor Dimitrov
Quarterfinal Prediction– Stefanos Tsisipas vs Fabio Foginni
4th Quarter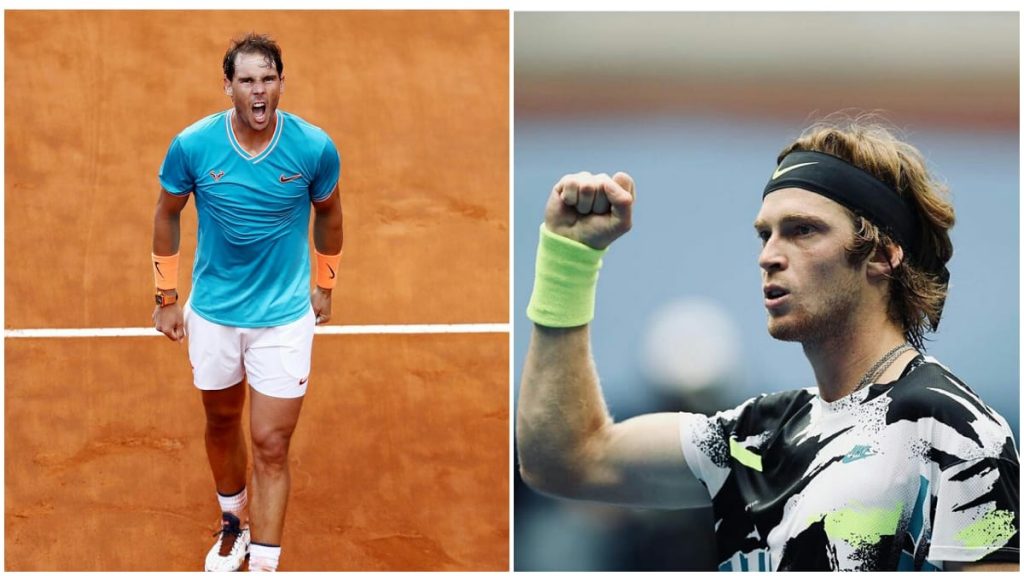 Ther 4th quarter has the 2nd seeded Spaniard and king of clay Rafael Nadal chasing his 10th title at Rome. The quarter has 8th seeded Diego Schwartzman, 9th seeded Russian Rublev and Milos Raonic. Rafael Nadal has been given a tricky draw with a bye in the first round and potentially facing Carreno Busta in the 2nd round, Milos Raonic in the 3rd round before facing either Schwartzman or Rublev in the 4th round. It is certainly not going to be easy for the Spaniard.
Player to watch out for– Milos Raonic
Quarterfinal Prediction-Rafael Nadal vs Andrey Rublev
Rome Masters 2020: Men's Singles Draw Prediction
Quarterfinals
The first quarterfinal between Novak Djokovic and Wawrinka can be a thriller with both of them aiming to claim a spot in the final but however the Serbian No.1 is expected to progress into the last 4. The second quarterfinal between Kachenov and Berretini should be an interesting one but however Berretinni playing his home tournament and being so good on clay so reach the last 4. The third semifinal between Foginni and Tsisipas is literally anyone's game but however Fabio Foginni with his previous exploits on Clay just gets the edge over the 3rd seeded Greek and makes it to the last 4. The fourth quarterfinal should be a comfortable victory for Rafael Nadal with him claiming a victory over Rublev in straight sets.
First Semi Final – Novak Djokovic vs Matteo Berretini
Second Semi Final – Rafael Nadal vs Fabio Foginni
Semi Finals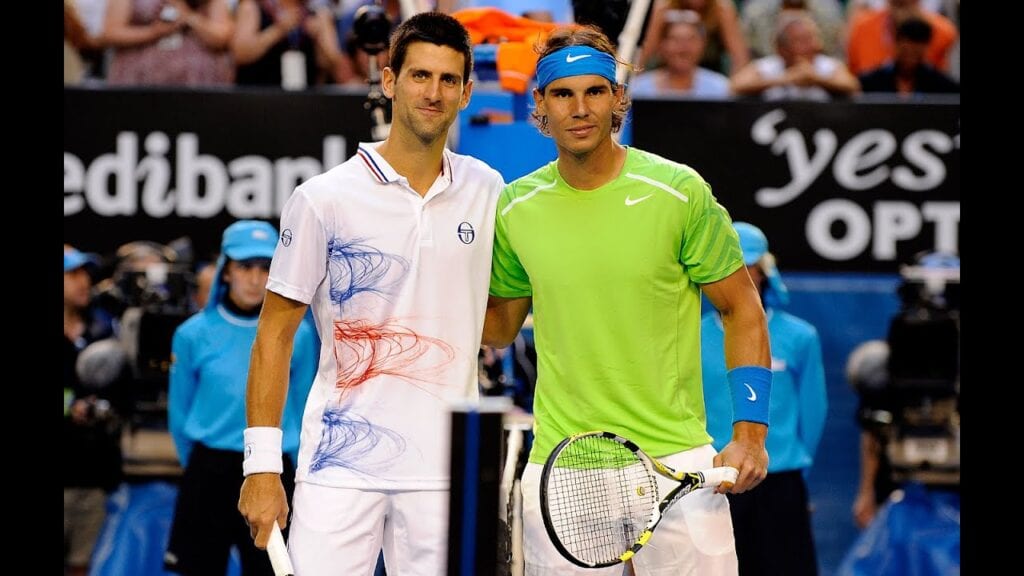 The first semifinal will be an interesting watch as Novak Djokovic will be up against Berretini. But however, Djokoviv is expected to end the Italian's home run and make it into the final. hhe second semifinal will be a similar battle like the 1st semifinal but Rafael Nadal will have to battle it out against Foginni who is very tough to get past on clay courts. But however, the King of Clay, Nadal makes it into the final.
Final Prediction– Novak Djokovic vs Rafael Nadal
Final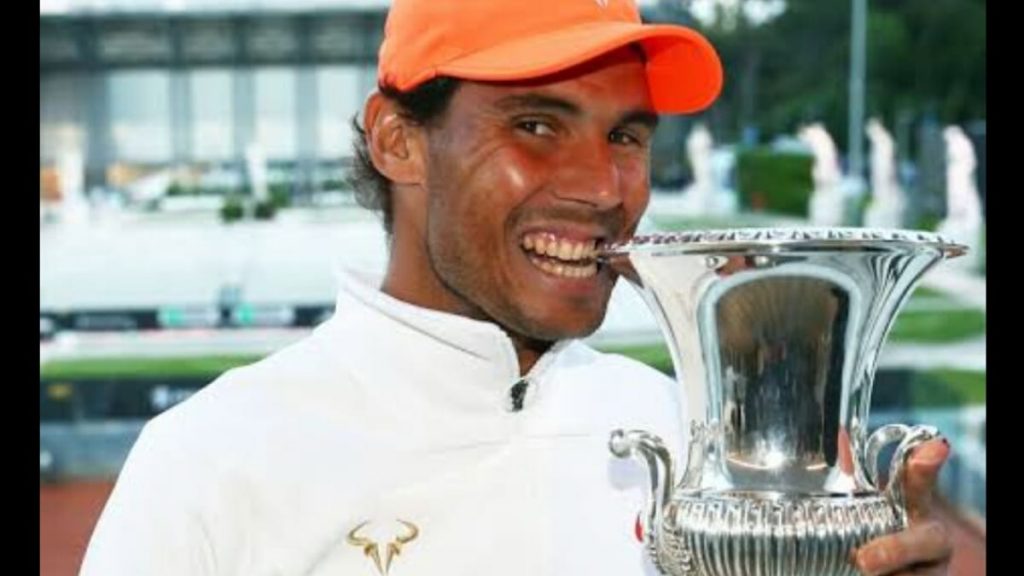 Who does not want to see these two great rivals locking horns in the final. Novak Djokovic would see an opportunity to beat Nadal and would like to dethrone him as the best on clay surface atleast for 2020. Rafael Nadal, making a return to tennis after almost 9 months will have to be on top of his game to beat the Serbian no.1 . But however, Nadal will get past Djokovic in a tough fought game stamping his authority on clay yet again and claiming his 10th Rome Masters.
Winner – Rafael Nadal
Also Read: Italian Open 2020: Filip Krajinovic vs Felix Auger-Aliassime Preview, Head-to-Head, Prediction