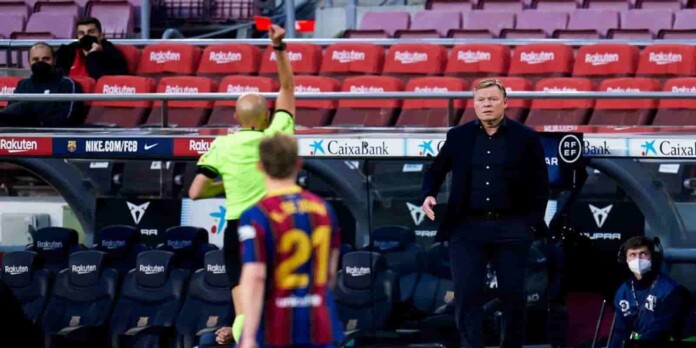 FC Barcelona slipped to a 2-1 defeat against Granada in their recent La Liga match. Ronald Koeman was sent-off in the second half of the match because of his argument with the fourth official.
La liga rules state that if a person sees a direct red card, he will face a two match ban which means that Koeman will miss Barcelona's next two games against Valencia and Atletico Madrid.
Ronald Koeman will be in the stands for the Valencia and Atletico Madrid games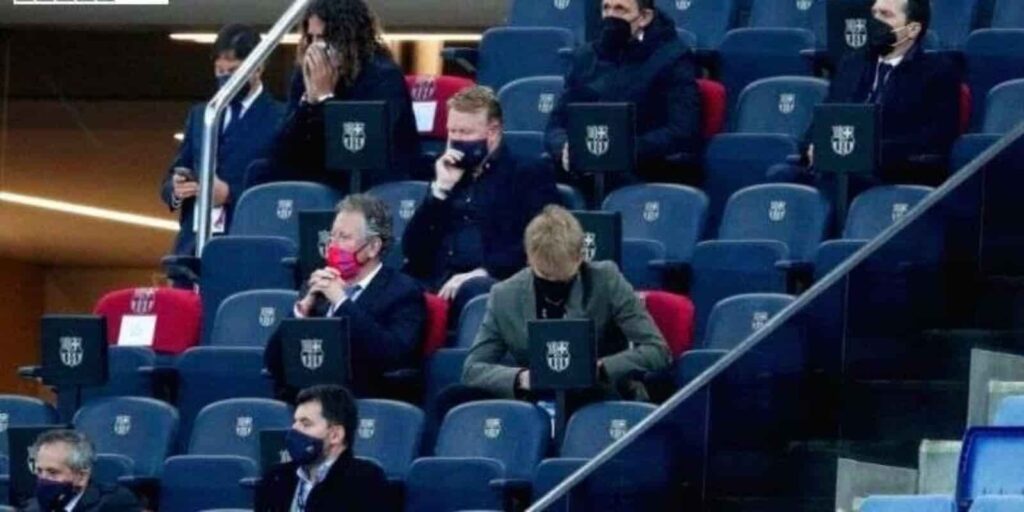 Ronald Koeman insisted that he was "disrespected" by the fourth official during Barcelona's loss to Granada and was left bemused after being shown a red card.
Koeman pleaded his innocence post-match while pointing the finger at the fourth official for his role in the incident.
"I don't get it at all. I didn't say anything, I didn't insult him. I spoke to the fourth referee and he disrespected me," said the Barca boss at his post-game press conference.
"I was not wrong, because according to the referee report I disrespected the fourth referee and for me, it is not like that. A lack of respect is insulting.
"I haven't used ugly words, not once. If they're going to put things I haven't said I'll have to do something. I don't understand."
FC Barcelona are 3rd in the La Liga table and are 2 points behind Atletico Madrid. They still have a chance to lift the La Liga trophy this season but will have to do it without the services of their coach for the next two matches.
Also Read : Zidane confirms the return of Sergio Ramos for the final stretch of the season