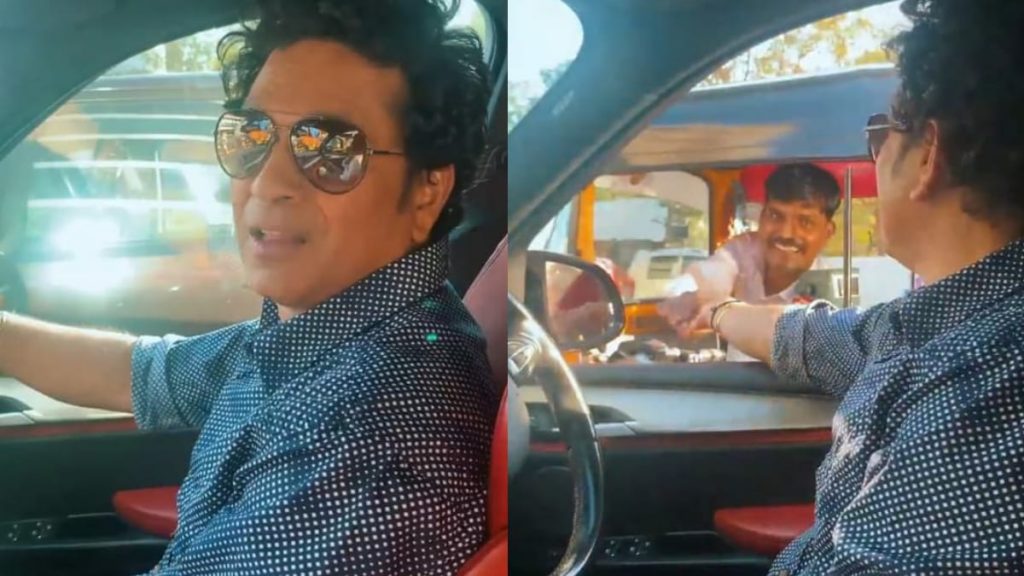 Master blaster Sachin Tendulkar is the one of the most popular faces of Cricket in India. The world record holder however in a rare event had lost his way in Mumbai and was rescued by a local auto-driver.
Tendulkar posted a throwback post from January when he had lost his way in Mumbai. The navigation apps also couldn't help when an auto-rickshaw driver named Mangesh guided the master back to his path.
Speaking in Marathi the driver told Sachin to follow him. He guided the master blaster till he reached the highway. He himself volunteered him for 2 kilometers so that he could reach without any difficulty.
Watch the Video here :
Sachin shared a throwback post, "In January earlier this year, I was driving around Kandivali, Mumbai when I realised I'd lost my way. Even navigation apps that we rely on so much these days, seemed clueless leaving me in a fix. That's when this gentleman, Mr. Mangesh, an auto-rickshaw driver came forward to help us out! He asked us to follow his auto-rickshaw and went out of his way traveling a couple of kilometres just to show us the alternate route."
Sachin was relieved to be back on his path and thanked the driver for his help. Later Mangesh the driver was seen taking a selfie with Tendulkar. Sachin also admitted that it would have been difficult for him to get back without his help.
Also Read | India Tour of Australia: 'He is a conformed starter,': Sachin Tendulkar backs this Indian player as first-choice opener