Unknown and unsung sailor Neha Thakur from Bhopal did India proud by winning a silver medal in the ILCA4 category at the Ningbo Xiangshan Sailing Centre. Adding more luster to the sheen, Armyman Eabad Ali won a bronze as well in the same sport later in the day.
Located 155km away from Hangzhou, the serene sailing venue has seen action over the last few days. Neha and Eabad were fighting for India on the sea in two different class events. Yet, after three days of action in beautiful conditions, these two Indians made India proud.
The Ningbo Sailing Centre is located near the Songlan mountain resort where the competition conditions are ideal in terms of sea area, wind direction and speed. The place was developed especially for the Asian Games. Sailing is one sport where the competitor and his equipment have to be in sync with each other.
Over three days, Neha, from Bhopal, had shown great resilience in her International Laser Category Association (ILCA) 4 dingy. All the sailboats are of small specification, over 13 feet and 10 inches long. There is just one sail in this category.
This kind of boat is meant for a person whose body weight is not high. Neha is five feet and six inches tall and comes from a humble background. However, the support she has got from the Madhya Pradesh Government and the Central Sports Ministry has been strong.
"I am very happy to win a silver medal for India. I got full support from the Madhya Pradesh Sports Minister (Yashodhara Raje Scindia) and also the Central Government. I will try for gold next time. A lot of people have worked with me in this medal win from India. I am thankful to all," said Neha.
Her coach, Narendra Rajput, was full of praise for his ward. "Neha has worked hard right through and the Asian Games win was a result of it," said the coach.
Related: Rudrankksh Patil, Divyansh Panwar, and Aishwary Pratap Singh Tomar clinch India's first gold of the Hangzhou Asian Games in Men's 10m Air Rifle Team event
Eabad Ali left his mark in Men's Windsurfer RS:X category at Asian Games
In a technical sport like sailing, for an Asian Games debutant to stay focused through tough competition is not easy. This is a sport which challenges the athlete in many ways. Neha has obviously ensured, mentally, that she stayed strong through these 11 races to seal victory .
On Tuesday late afternoon, there was more cheer when Eabad Ali bagged bronze in the Men's Windsurfer RS:X category. Ali finished with 57 points after 14 races, where he was in control of his nerves. Gold was taken by South Korea's Wonwoo Cho and silver by Thailand's Natthaphong Phonoppharat.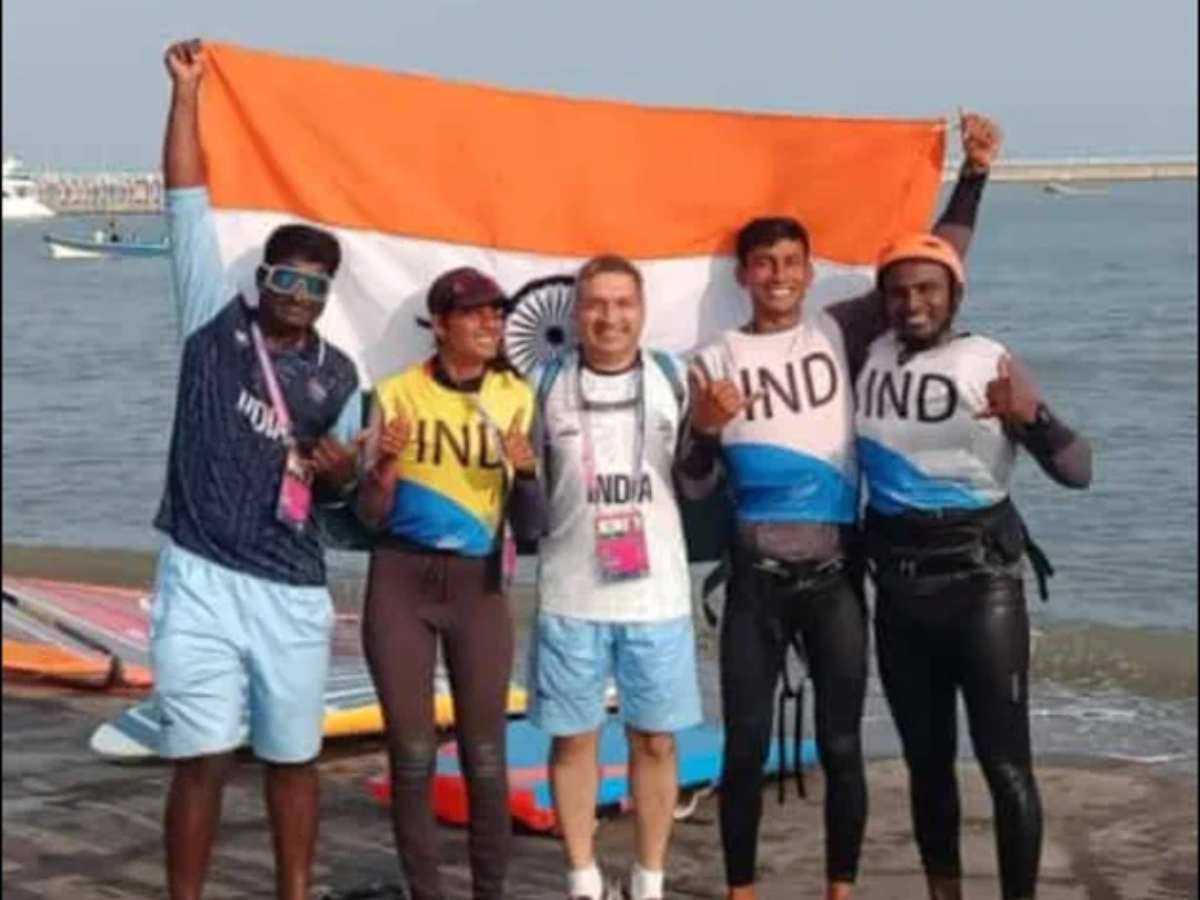 Unlike many other sports, in sailing, the event is spread over three days or so. The RS:X category is a higher one compared to Neha's event, called the wind-surfing category.
"I had to win a medal for India as I was high in confidence. I put in my heart and soul into these Games. I want to thank my coach for the support and the Sports Authority of India for funding me. If I get support like this, I can even do better," said Eabad Ali.
Coach Alix from the Indian Army said,"I had full faith in Eabad and he justified it." Alix is a coach from the Army Yachting Node.
In case you missed it: