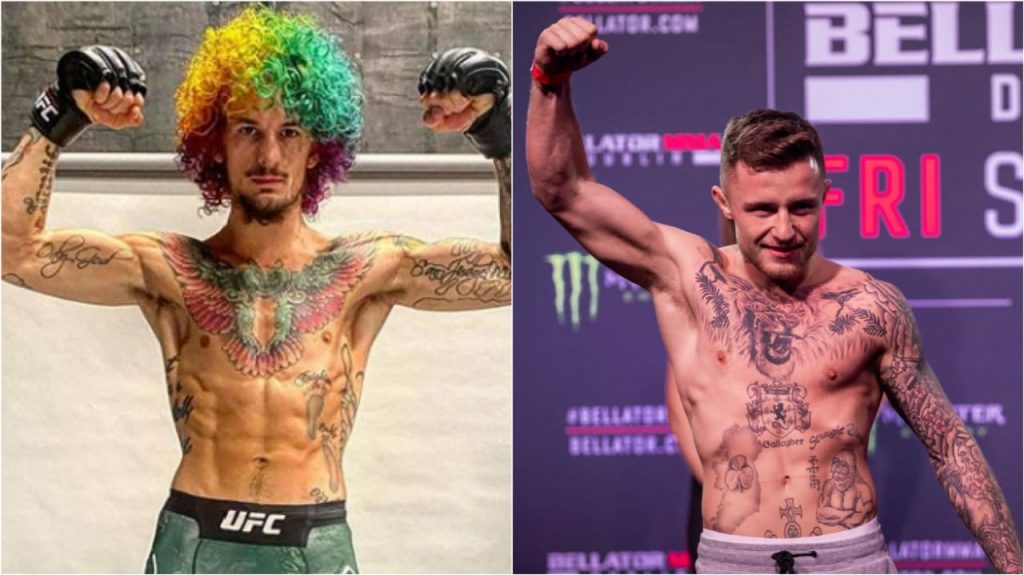 Chael Sonnen announced a while ago that he has signed the UFC star Sean O'Malley for one fight on his grappling event, Submission underground. This event is telecasted at UFC Fight pass and after signing Sugar O'Malley, Sonnen needed a Bellator or UFC fighter to face him in a grappling match.
Sonnen was much excited for this event he says, " I have taken the best skills away from O'Malley his striking and made him fight a pure grappling contest." He also added, "One guy that I have locked down Suga Sean O'Malley. Now just to break that down for you, this is a grappling event, Sean is a boxer-slash-kickboxer".
"I have a deal with Sean. I will bring him out, walk him out there, and raise his hand by forfeit if nobody's got the balls to take him on. I've told him I'm going to write him a big fat check on December 20th and I am! So any of you guys that are out there chirping… if you've got a contract with Bellator of UFC, I need to hear from you".
Suga O'Malley was scared of Gallagher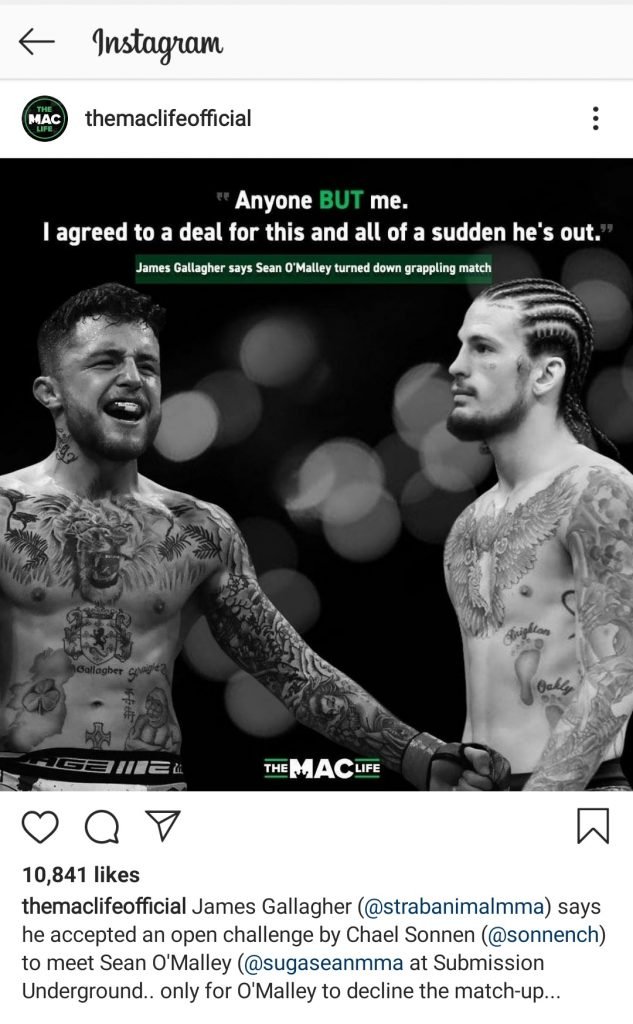 The Bellator fighter James Gallagher shared a post on his Instagram with the caption "Anyone but me" with which he pointed fingers against Sean O'Malley to turn down a fight against him. He claimed that he had agreed to the deal but Suga backed out from the fight.
While speaking to Severe MMA he says, "After seeing the video of Chael calling fighters out for a Suga O' Malley and he talked to Sonnen about it. O'Malley didn't want to take this fight, despite Sonnen claims he was all set to fight anyone".
Suga O'Malley was considered unbeatable and one of the best UFC fighters until his last defeat came against Marlon Vera in which he faced a first-round loss by TKO. Suga Sean was injured in this fight and he is still recovering.
Also Read: 'I will fight for the belt again, It's inevitable' says Robert Whittaker