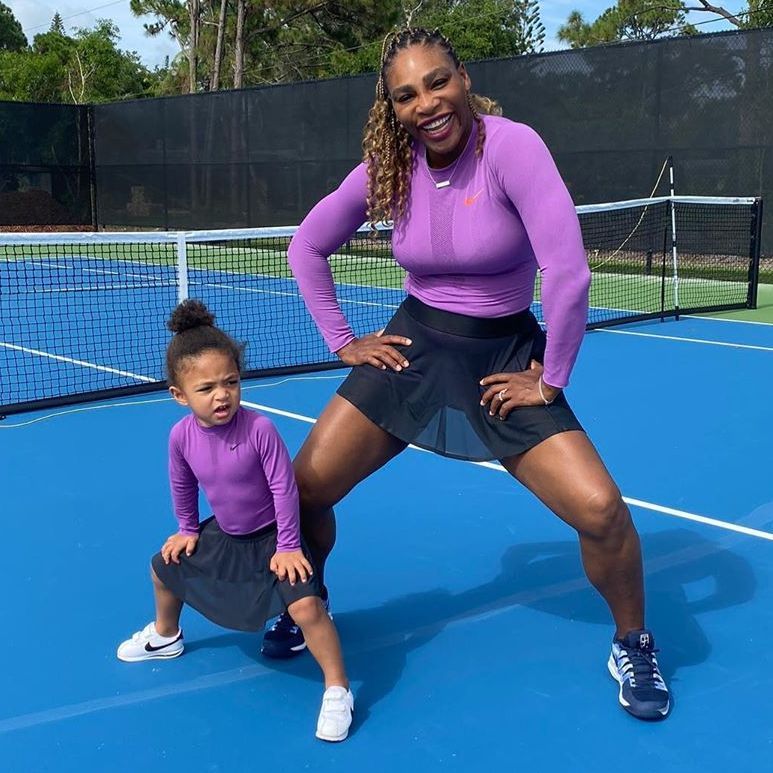 American tennis star Serena Williams has dominated the women's playing field for over 20 years. The 39-year-old recently pulled out of the 2020 French Open after suffering from an injury. While it was a big blow to the fans who wanted to see her compete, she now gets to spend more time with her daughter, Olympia.
Serena has been gradually giving her tennis chops to Olympia, even recently enrolling her into tennis classes.
Coach has no idea that Olympia is daughter of Serena Williams
In an Instagram story, Serena Williams told her fans about the decision, adding that she is not herself involved in her daughter's coaching for now. She also hid her own identity from the coach for reasons unknown.
The American tennis star also remarked that she likes technique, and wanted her daughter to learn some technique in the tennis lessons. She said, "I'm not a pushy mom but I know how I like technique. So, I want to make sure she's good at teaching Olympia some techniques."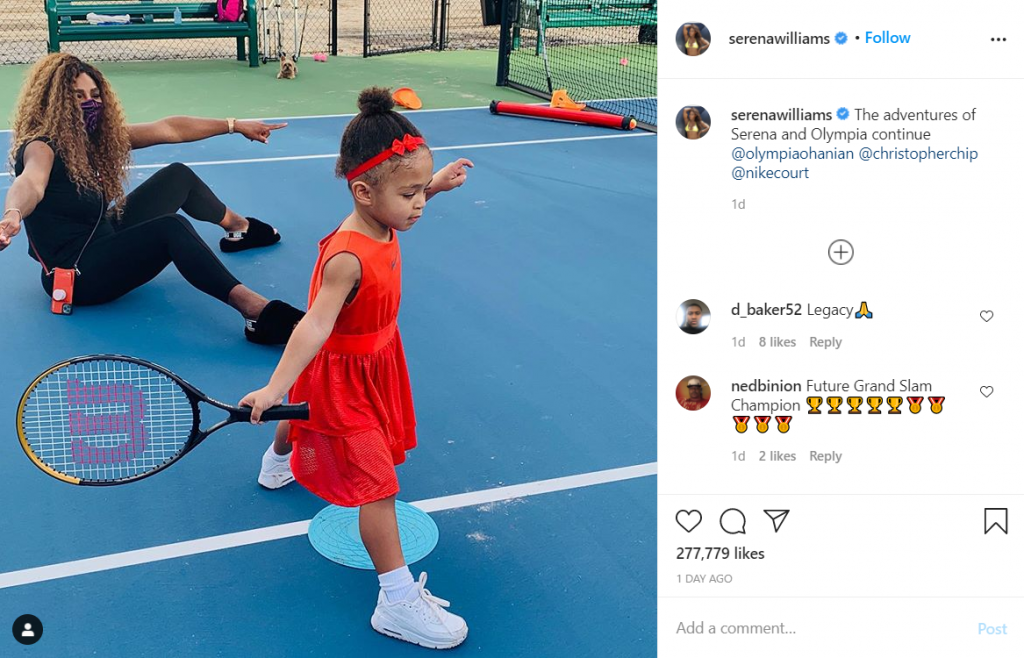 Serena tied the knot with Reddit co-founder Alexis Ohanian in a dream wedding in 2017. She gave birth to her daughter, Olympia, in the same year.
By the looks of things, Serena wants her daughter to pursue a career in tennis and is leaving no stone unturned in ensuring her training is the best. Who knows, we may be looking at a future Grand Slam champion already!
Also Read: 'You are GOAT' Alexander Zverev answers Serena Williams' question on social media