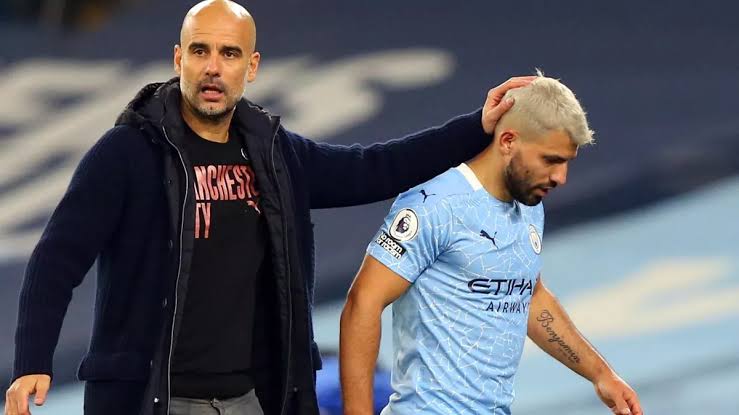 Chelsea handed Manchester City a rare defeat in the Premier League courtesy of a late Marcos Alonso goal. Chelsea scored both their goals in the second half as Manchester City failed to hold on to their lead.
A victory for Pep Guardiola's side would have handed them the Premier League title today. However, it wasn't to be as Sergio Aguero missed a first half penalty which would have doubled City's lead.
Sergio Aguero's attempted panenka was saved by Chelsea keeper Edouard Mendy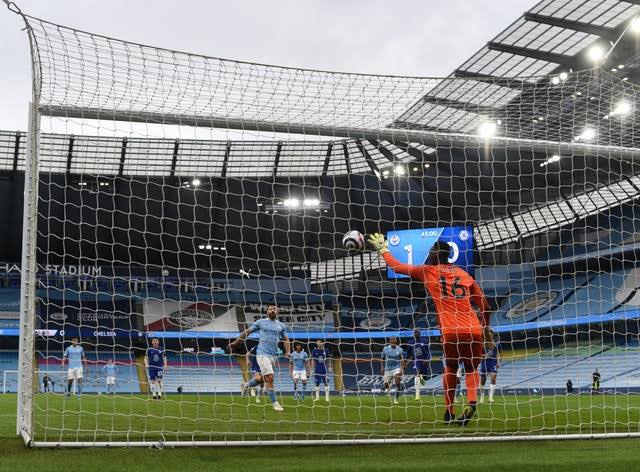 Manchester City won a penalty in the 48th minute after a tackle from Billy Gilmour and up stepped City's record goal-scorer Sergio Aguero. The Argentine attempted a "Panenka" styled penalty which was saved by Edouard Mendy.
The Chelsea goalkeeper had gone down on one knew but got back back in time and claimed it with both hands, which made the striker look silly.
Sergio Aguero has now come out and apologized to his teammates and Manchester City fans on his Official Twitter account for his missed penalty.
The Tweet read, "I would like to apologise to my teammates, staff and supporters for missing the penalty. It was a bad decision and I take full responsibility."
Panenka's are always a different kettle of fish, whenever the striker scores it is seen as a great strike and makes the keeper look silly. But when it fails to happen, then all sorts of questions arise of the striker who took such a poor decision.
Pep Guardiola, the City manager, however decided not to fault his striker and threw in his weight behind him for the failed attempt.
Speaking to pitch-side reporters Guardiola said, "He is selfish because he misses. If he scores he is a genius. That is the reality."
"It is his decision," Guardiola told Sky Sports. "The taker has to take decisions. 
"I say to him, take one decision and take it full commitment. He decided to do it this way."
Manchester City still have 3 matches left and need just a victory to secure their Premier League title. Although a defeat for Manchester United in any of their fixtures would also hand City the title and Aguero would hope for the latter to happen soon.
Also Read : "Eden Hazard has apologised to me, players and the club", says Zidane on the infamous laughing incident