Any mention of China and the first thought that comes to a sports fan's mind is Abhinav Bindra's gold medal at the 2008 Beijing Olympics. Fifteen years is a long time in sport, yet it seems like only yesterday the young man had crowned himself in glory on the biggest stage, where no Indian had won an individual medal before.
In fact, what Bindra strove for was not just results. He slogged for excellence, day in and day out, in sleep and in a state of being awake. That is why AB is part of our collective consciousness even today. To say that he was a path-breaker or set the trend would be cliché. Abhinav Bindra is an icon, a once-in-lifetime champion, who showed that India could dream and dare. Perhaps it is his win for India in 2008 that has inspired many more winners to turn champions on the biggest stage.
After all, the chemistry that Bindra and 2021 Tokyo Olympics gold medalist Neeraj Chopra share is well known. These are two champions as different as cheese and chalk, yet they are role models for generations in India and abroad.
During his peak, Bindra was an introvert. Perhaps, he realized, he had to share his success story, which came in the form of his own book. To pick just one of his quotes would be very hard.
This one from the champion sticks like glue. "Focus is the key to success. Concentration and mental toughness are the margins of victory. Dreams are not what you see in your sleep, dreams are what keep you awake at night."
If you can understand these words from the champion, you will understand his penance for winning a gold medal at the Olympics. (His book 'A Shot at History' is a must-read to know more about India's Golden Boy)
In an exclusive chat with FirstSportz, Bindra, now a mentor, shared his thoughts on the Asian Games in Hangzhou, where India are hoping to win a large number of medals.
FS: Your thoughts on the Asian Games in China?
Abhinav Bindra: China has always showcased its capability to host grand sporting events, and the Asian Games in China are no exception. The dedication, infrastructure, and passion they bring to the table set a benchmark for other nations.
FS: How important is Hangzhou, just nine months before the Paris Olympics?
Abhinav Bindra: Hangzhou serves as a crucial preparatory ground for athletes gearing up for the Paris Olympics. The experience, competition level, and environment here provide a glimpse of what to expect in Paris, making it invaluable.
Explore:Indian athletes set to shine on big stage at Asian Games as Hangzhou set to touch great heights host, believes OCA President Raja Randhir Singh
FS: How do you see Indian shooting at the Asian Games and your expectations?
Abhinav Bindra: Indian shooting has shown consistent growth over the years. At the Asian Games, I expect our shooters to give their best, showcasing their skill and determination. I'm optimistic about their performance and believe they'll make the nation proud.
FS: You won gold in Beijing. How special is Hangzhou as the host city and China as a nation which delivers great Games?
Abhinav Bindra: Winning gold in Beijing was a defining moment in my career. Hangzhou, like Beijing, has its unique charm and significance. China's commitment to delivering world-class games is commendable, and I'm sure Hangzhou will be another feather in their cap.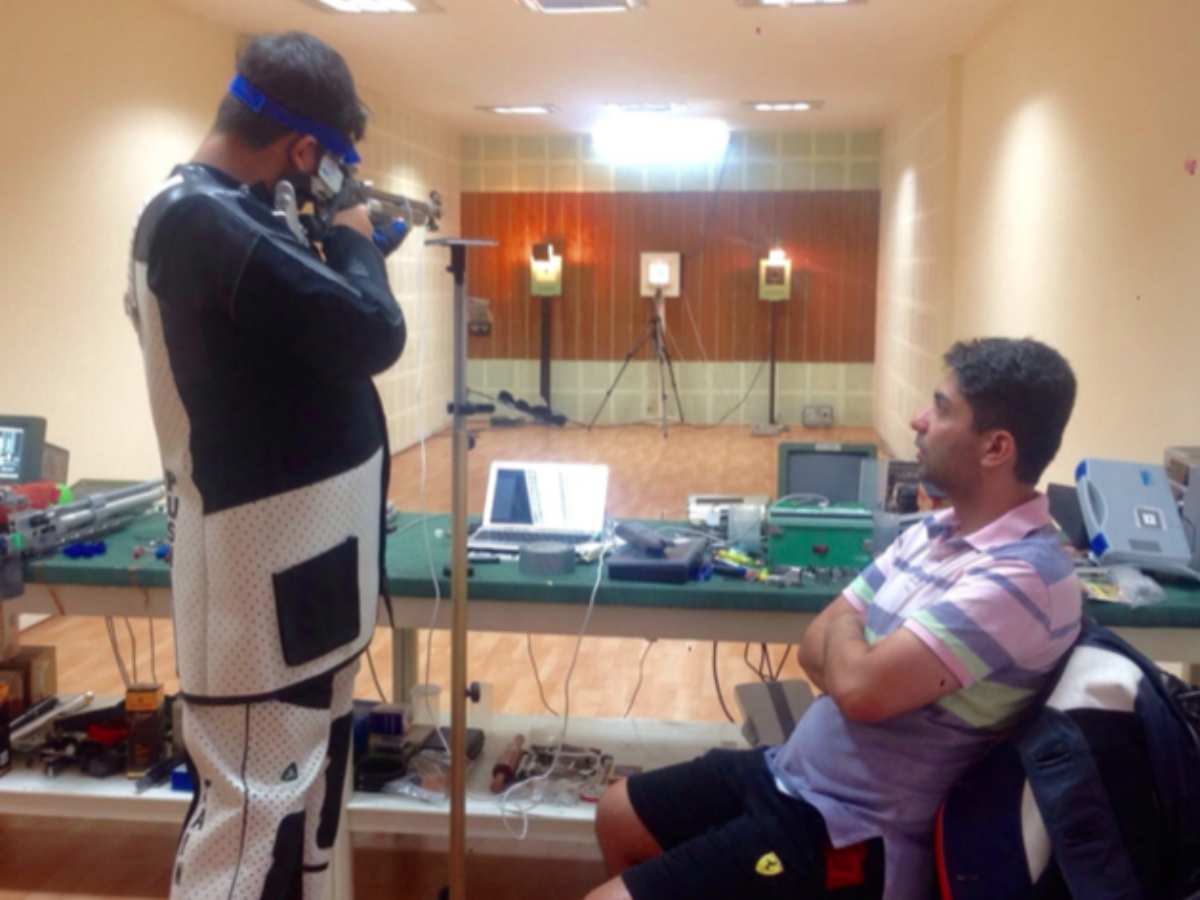 FS: You are involved with Indian sports as a mentor in many ways. Please share your experience.
Abhinav Bindra: Sharing my experiences with whoever seeks them has been a rewarding journey. Guiding young talent, sharing my experiences, and watching them grow and achieve their dreams is truly fulfilling. Indian sports has immense potential, and I'm happy to play a very small part in nurturing it.
FS: Does India have more talent that delivers today on the big stage?
Abhinav Bindra: Absolutely. Over the years, we've seen a surge in young talent across various sports in India. These athletes are not just participating but also clinching medals on the big stage, showcasing India's growing prowess in the global sports arena.
FS: How will you be watching the Asian Games?
Abhinav Bindra: I'll be keenly following the Games, cheering for our athletes from wherever I am. Their performances, challenges, and triumphs will be a learning experience, and I'm excited to witness it all.
In case you missed it: