Simone Biles is considered one of the greatest gymnasts of all time, and with a total of 30 Olympics and World Championships medals is the most decorated American gymnast of all time. At the 2016 Rio Olympics, Biles asserted her dominance, winning 5 medals, four of which were gold, and one bronze.
Biles will be going back to the Tokyo Olympics to defend her all-around title while leading the US team which will also be hoping to clinch the gold medal. Let us take a look at Simone Biles net worth, endorsements, family, and more.
Simone Biles Net Worth 2022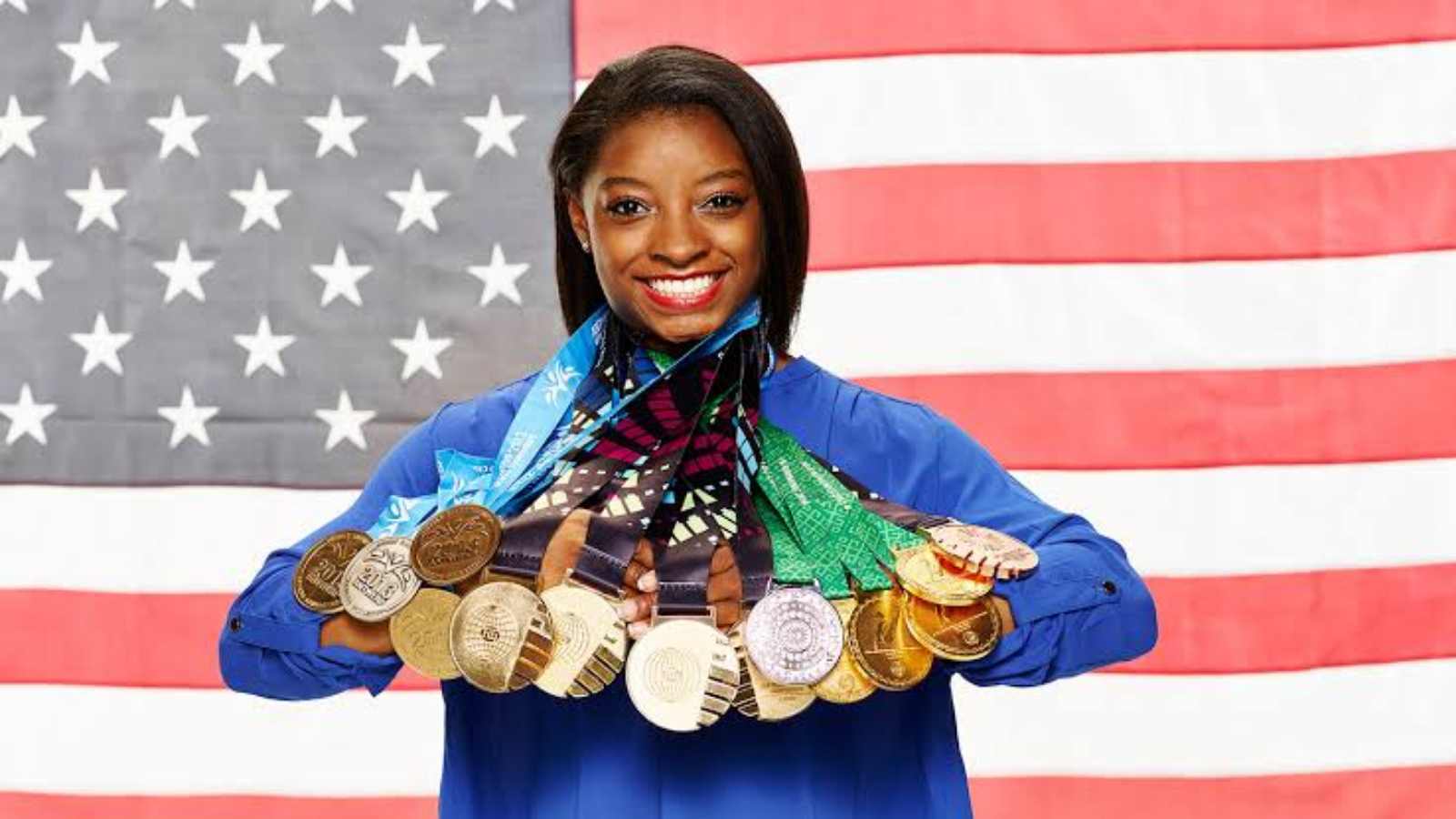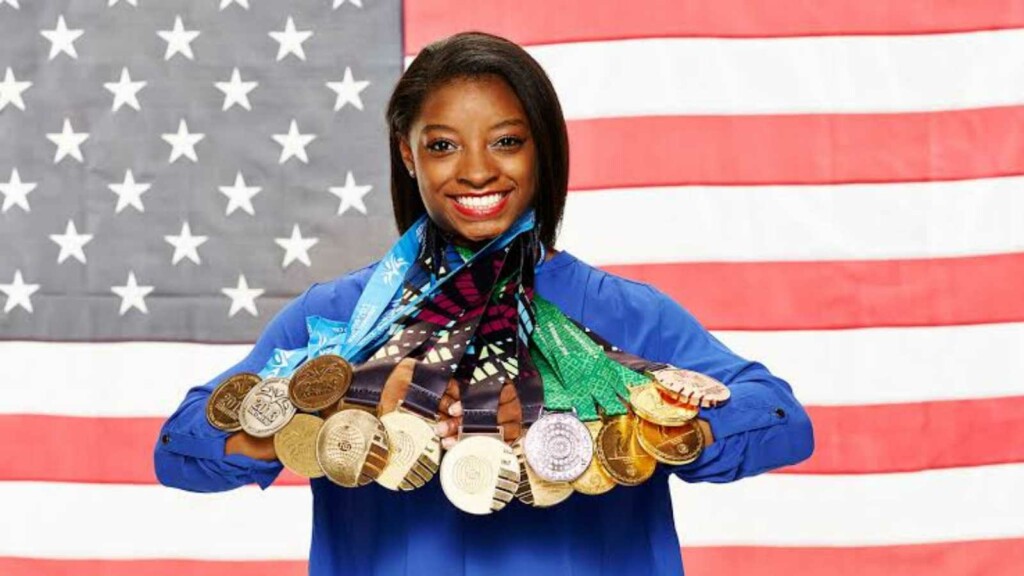 Simone Biles net worth is around $17 million which includes prize money from the American Olympic Committee and sponsorship opportunities. Biles undoubtedly is one of the highest-paid athletes among US Gymnasts.
Also Read | Mauro Icardi publicly shares chats with ex-wife Wanda Nara hinting at a possible pregnancy
Simone Biles Sponsorships and Brand Collaborations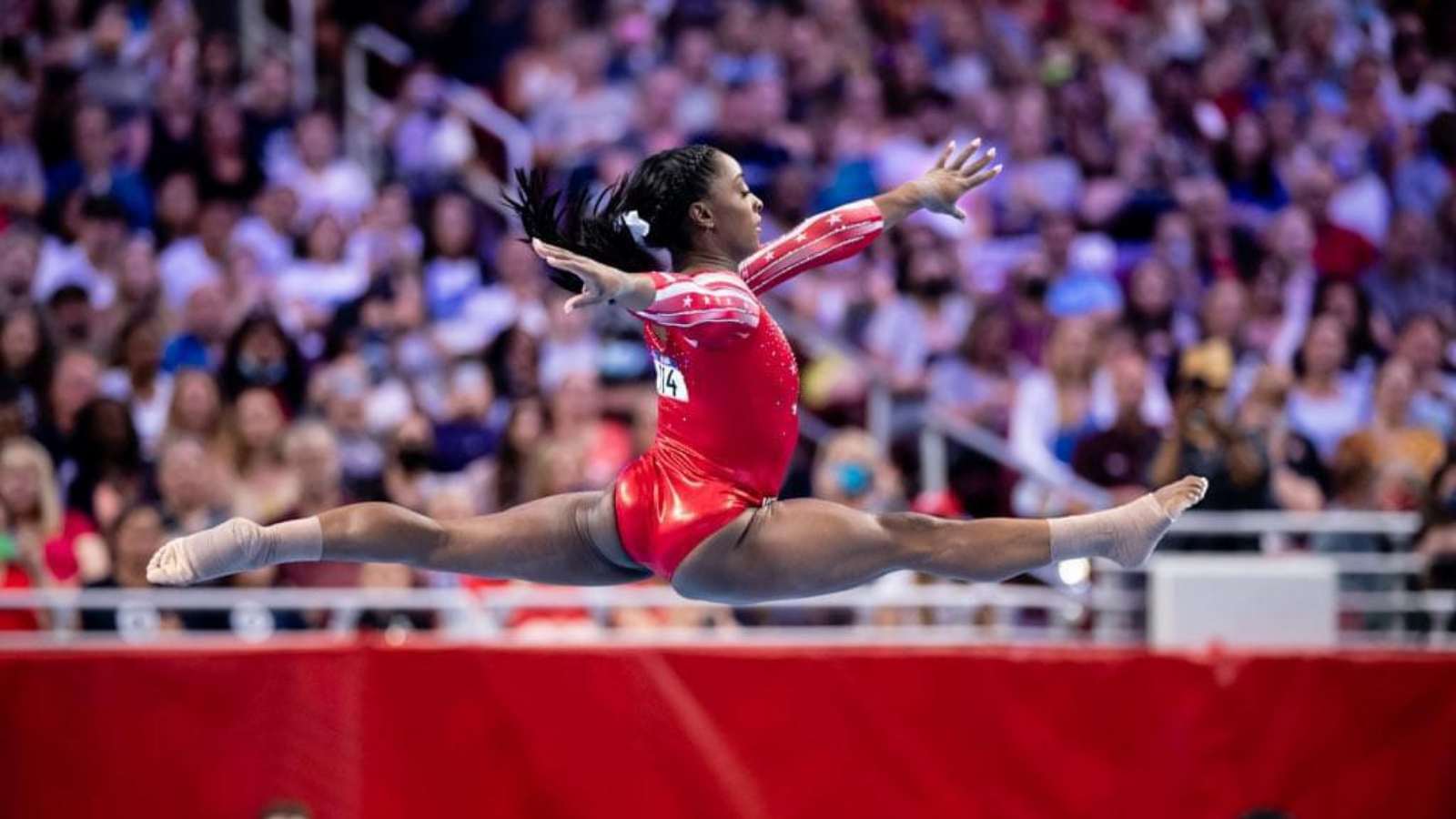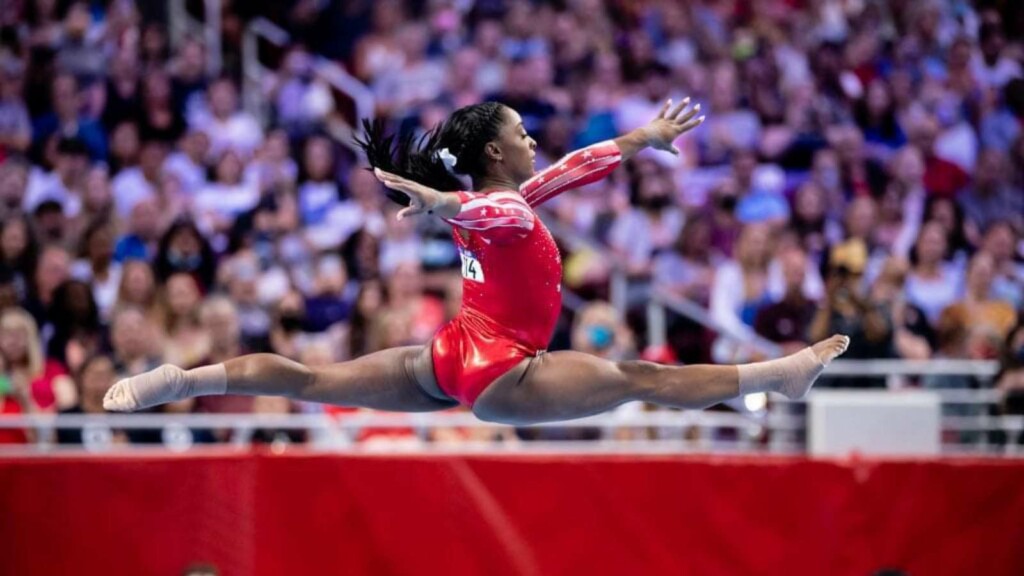 Simone Biles signed a deal with Nike in 2015 and represented them at the Rio Olympics. The sponsorship, however, came to an end in 2021 and the team will be wearing uniforms designed by GK Elite.
Biles has also formed a partnership with the women's clothing brand Athleta which is a division under Gap. "I think they stand for everything that I stand for," she told the Wall Street Journal. "I admire Athleta for their commitment to recognize and support women's individual and collective strength."
Simone also has big partnerships with brands such as Hersheys, Kelloggs, Octagon, and Beats by Dre. On Instagram, she has also partnered with companies like SK-II, GoogleIO, Visa Capital One, and very recently with United Airlines.
Simone Biles Boyfriend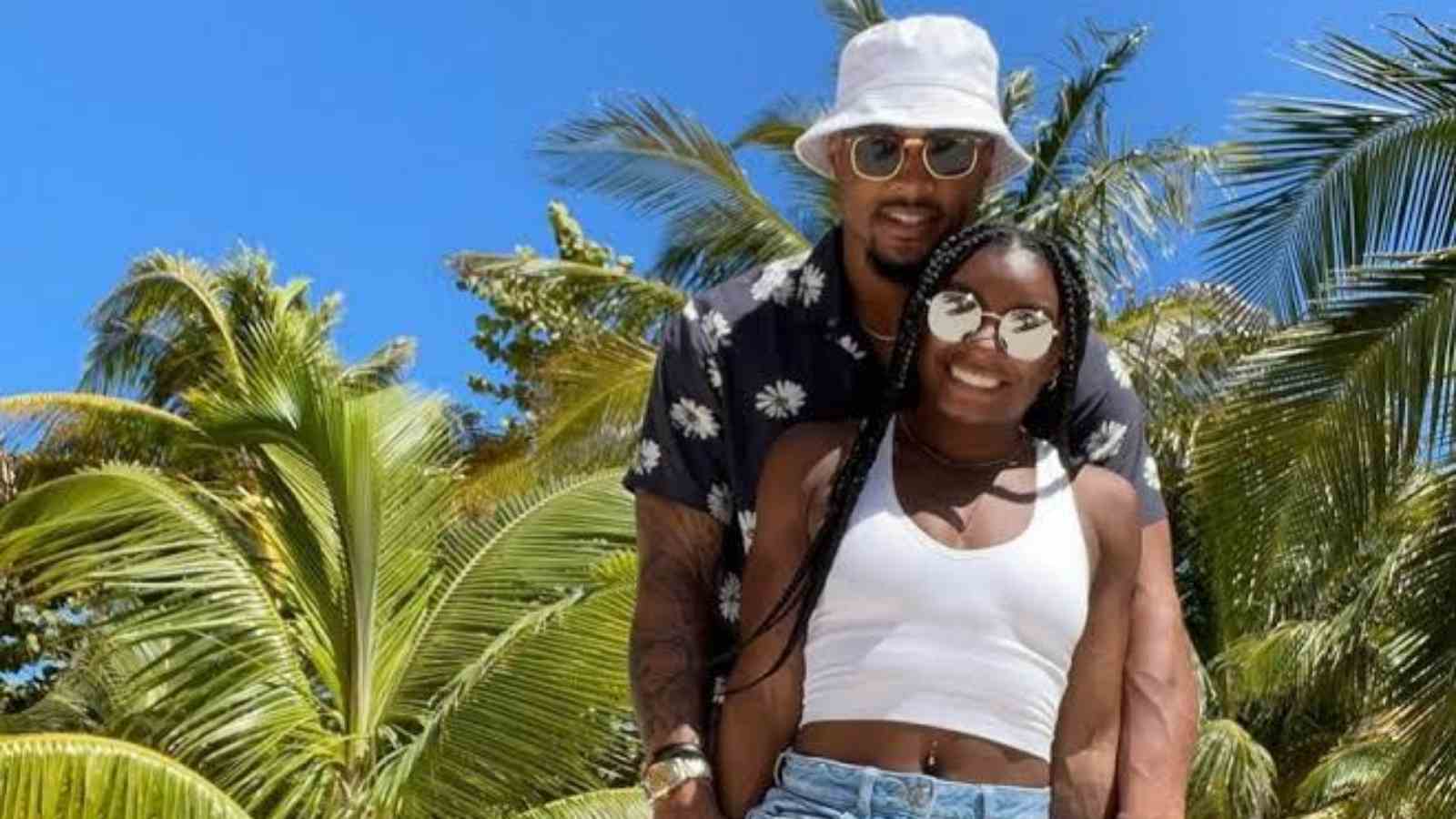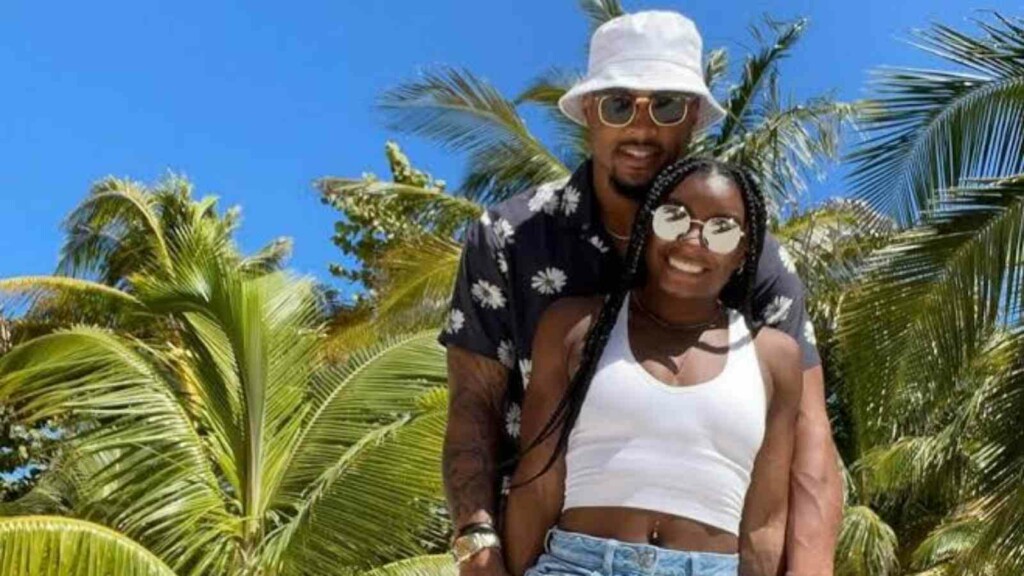 Simone Biles is currently dating 25-year-old NFL star, Jonathan Owens for over 3 years. Owens admitted that before they started dating he did not know who Biles was.
What Education is Simone Biles Pursuing?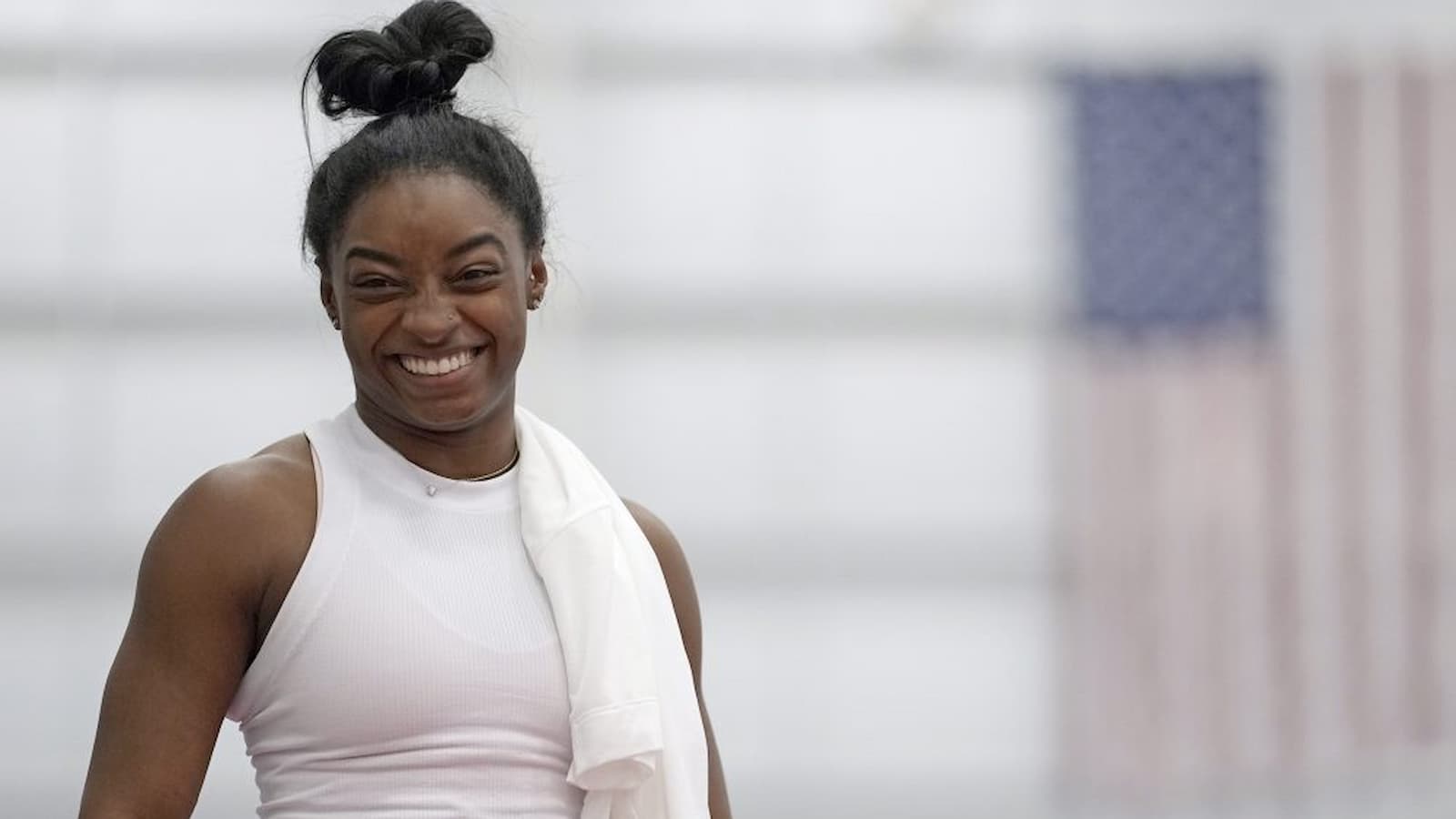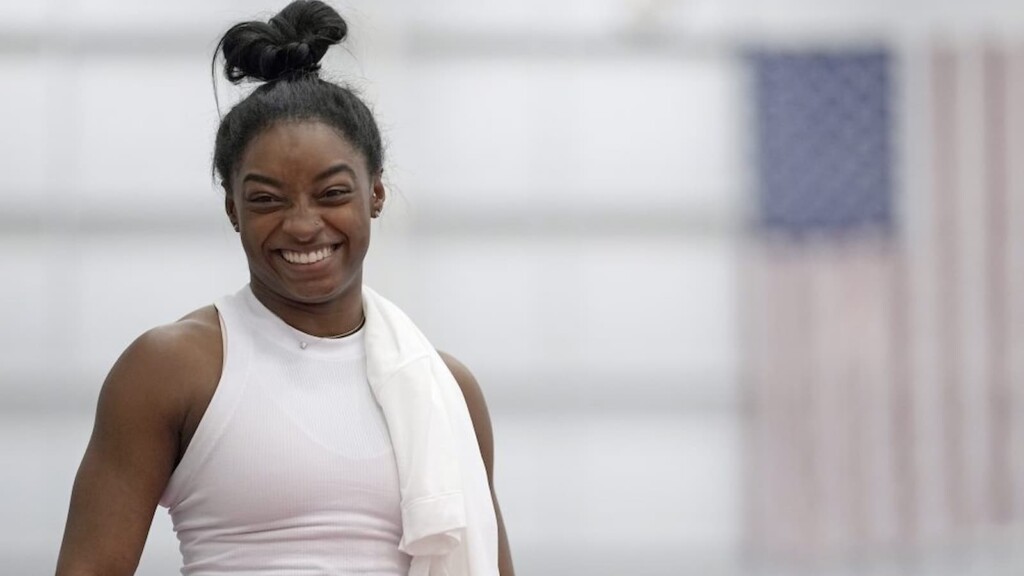 Simone Biles made a choice to switch to homeschooling in 2012, in order to focus on her training. On August 4, 2014, Biles committed to UCLA verbally. She had initially planned to defer her enrolment until after the Rio Olympics but eventually gave up the eligibility to compete for UCLA.
Currently, Simone is in the University of the People, an online college, and is studying business administration.
Know More About Simone Biles Family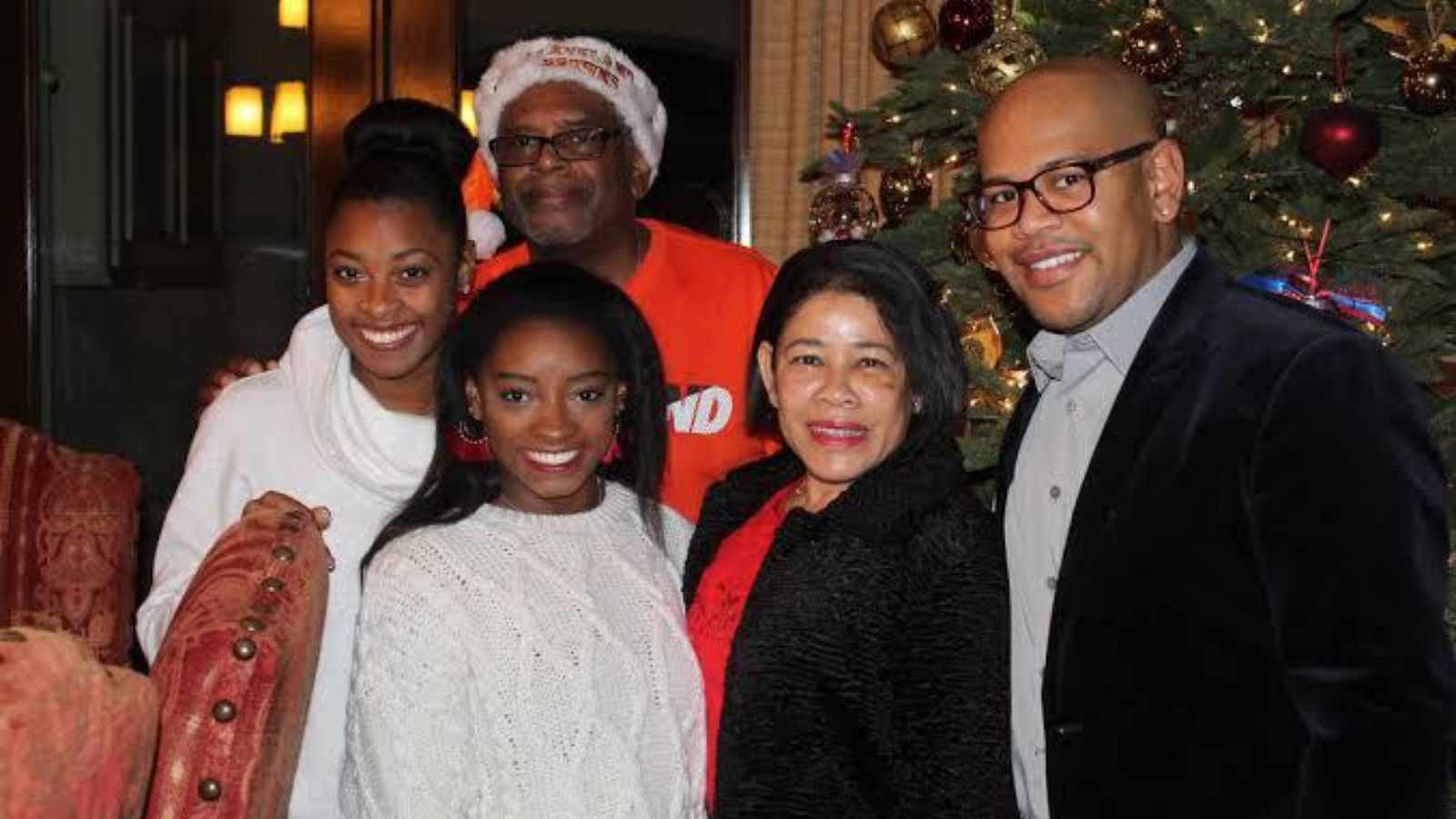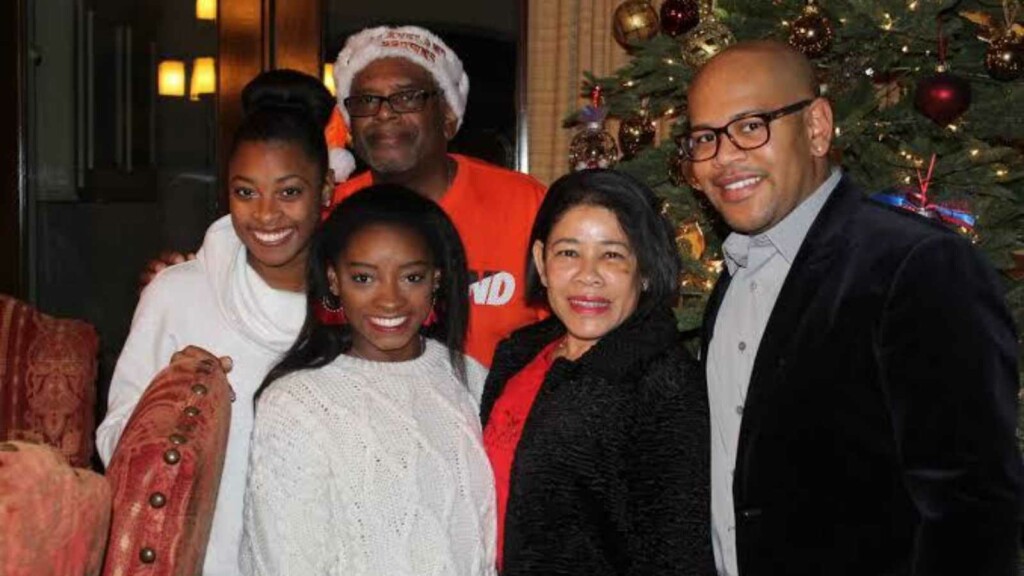 Simone Biles was born on 14th March 1997 and is the third of four siblings. Unfortunately her mother, Shannon Biles was unable to take care of any of her children and in 2000 she was under the temporary care of her grandfather Ron Biles and his wife Nellie Cayetano Biles. In 2003, the couple officially adopted Simone and her younger sister Adria.
Simone has 3 siblings, Adria Biles, Ashley Biles, and Tevin Biles. Interestingly, Biles holds Belizean citizenship due to her mother and refers to Belize as her second home.
Also Read | Ex-wife Juanita Vanoy wrote $50,000 cheques to pay Michael Jordan's gambling debts
All the Titles Simone Biles Holds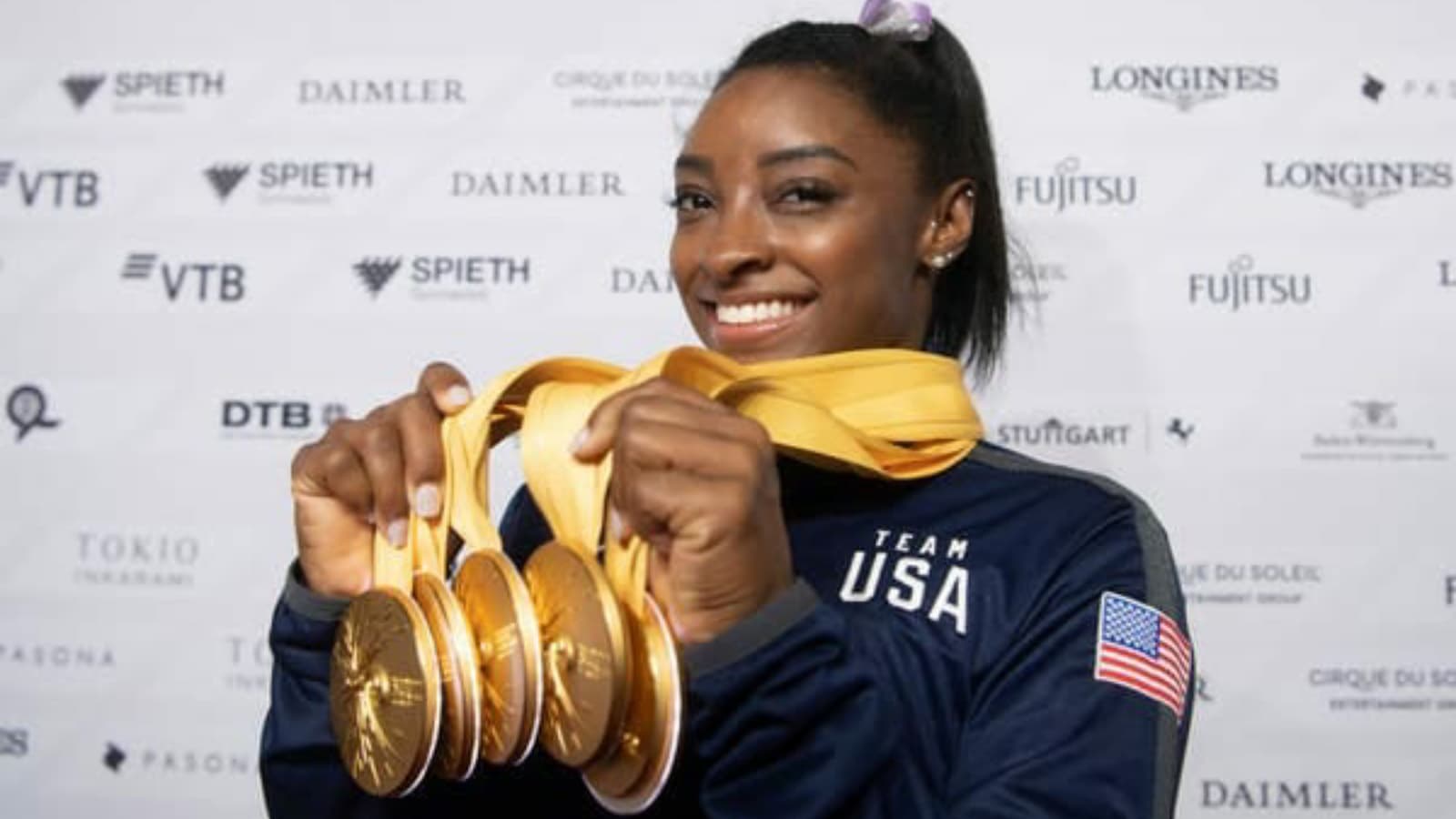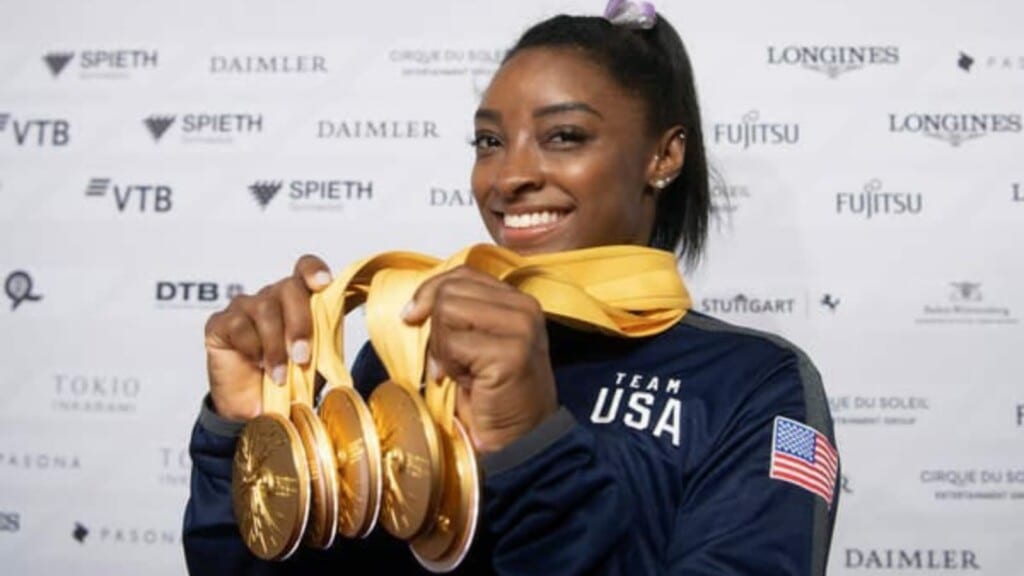 Simone Biles has won 30 World Championships and Olympic medals. Here is a list of all of Biles' achievements.
| | |
| --- | --- |
| Events at 2016 Rio Olympics | Medal |
| Team | Gold |
| All-around | Gold |
| Vault | Gold |
| Floor Exercise | Gold |
| Balance Beam | Bronze |
Olympic Medals
| | | |
| --- | --- | --- |
| Competion | Event | Medal |
| 2013 Antwerp World Championships | All-around | Gold |
| 2013 Antwerp World Championships | Floor | Gold |
| 2013 Antwerp World Championships | Balance beam | Bronze |
| 2013 Antwerp World Championships | Vault | Silver |
| 2014 Nanning World Championships | Team | Gold |
| 2014 Nanning World Championships | All-around | Gold |
| 2014 Nanning World Championships | Balance beam | Gold |
| 2014 Nanning World Championships | Floor | Gold |
| 2014 Nanning World Championships | Vault | Silver |
| 2015 Glasgow World Championships | Team | Gold |
| 2015 Glasgow World Championships | All-around | Gold |
| 2015 Glasgow World Championships | Balance Beam | Gold |
| 2015 Glasgow World Championships | Floor | Gold |
| 2015 Glasgow World Championships | Vault | Bronze |
| 2018 Doha World Championships | Team | Gold |
| 2018 Doha World Championships | All-around | Gold |
| 2018 Doha World Championships | Floor | Gold |
| 2018 Doha World Championships | Vault | Gold |
| 2018 Doha World Championships | Balance beam | Bronze |
| 2018 Doha World Championships | Uneven Bars | Silver |
| 2019 Stuttgart World Championships | Team | Gold |
| 2019 Stuttgart World Championships | All-around | Gold |
| 2019 Stuttgart World Championships | Vault | Gold |
| 2019 Stuttgart World Championships | Balance beam | Gold |
| 2019 Stuttgart World Championships | Foor | Gold |
World Championship medals
Also read: Tokyo Olympics: Simone Biles, Suni Lee Lead a Strong 6 Women US Gymnastics Team