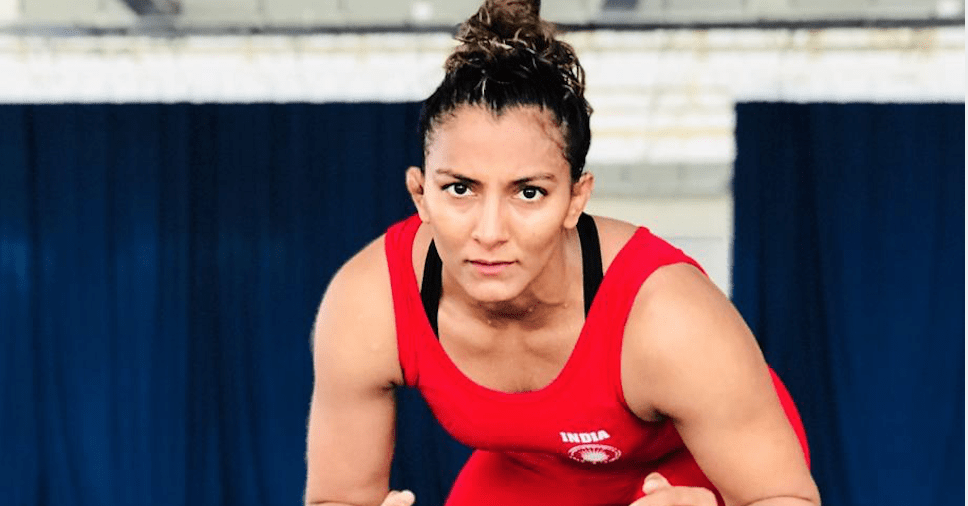 Indian wrestling champion Geeta Phogat revealed that soon she is going to make a comeback to the mat. She is famously known as the first Indian woman to win the gold medal at the 2010 Commonwealth Games. She is also the first Indian female wrestler to have qualified for the Olympics (2012). Geeta also won bronze medal at the 2012 World Wrestling Championships as well as at the 2012 Asian Wrestling Championships.
The 31-year-old got married to Indian wrestler Pawan Kumar in 2016 and was blessed with a baby boy on 24th December 2019. Since then she has been away from the mat and now finally we can hear some comeback bells from the champion.
Wrestling Champion Prepping Up To Return To The Mat
"Since the Olympics has been postponed, I'm hoping to compete in it. This one year will give me sufficient time to prepare for the trials and the qualification events. I have gained some weight during pregnancy, so my priority would be to get fit. And after that, whatever qualifying tournament is there, I will participate and try to book a place for the Olympics." Geeta said as quoted by Wrestling TV.
Geeta also spoke about how she is currently focusing on reducing her weight from 78 to 64-65 kg. Then she will start her training and maybe in 3-4 months, she'll be seen in tournaments. Even in the World Championships which is scheduled to be held in December 2020.
Right now she has her eyes on Tokyo Olympics which is postponed to the next year due to the COVID-19 outbreak. She talks about her and her family's dream of bringing an Olympic medal to the country. One from the family, Vinesh Phogat has qualified for the Tokyo Olympics next year.
Also Read Babita Phogat and Kavita Devi appointed by Haryana government as Deputy Directors