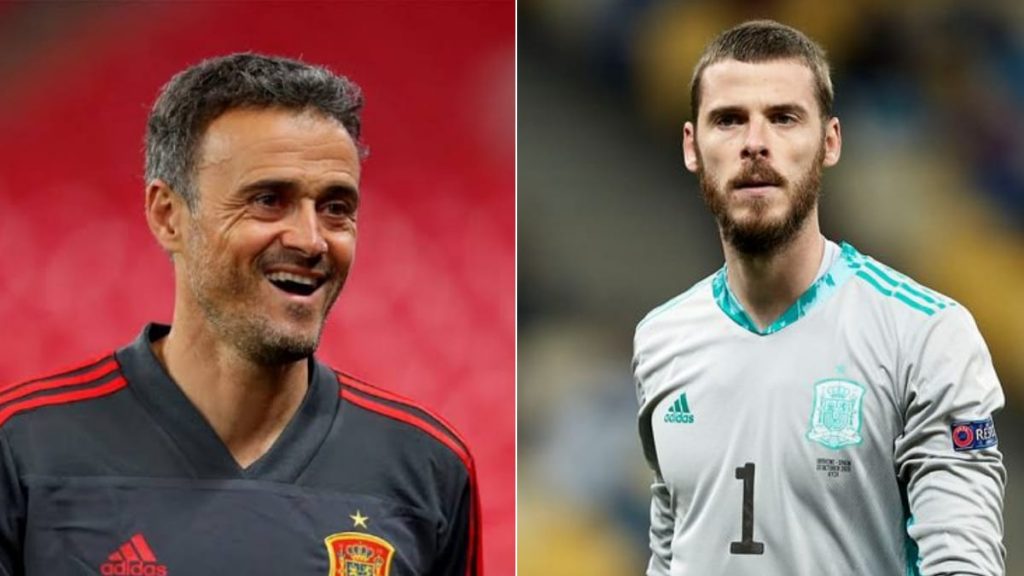 The fourth set of group stage matches of the UEFA Nations League began yesterday. The clash between Switzerland and Germany was a treat to our eyes in which a goal fest took place. However this amazing match was overshadowed by the upset caused by Ukraine.
Ukraine put an end to the 15 match unbeaten run of Spain which spanned for more than a year. Following the major upset as usual the Spanish goalkeeper David De Gea was subjected to criticism as he was in a questionable position when Ukraine scored the decisive gaol.
Blaming De Gea is now just a bad habit, says Luis Enrique
Spain had an astounding 21 shots in their match against Ukraine yesterday. They were denied eight times by the impressive stops made by the Ukraine goalkeeper Georgi Bushchan. However just two shots and 28 % possession was enough for Ukraine to end the 15 match unbeaten streak of Spain. After the match many criticized De Gea for his awkward positioning when Ukraine scored goal.
Defending his Goalkeeper Luis Enrique said, "You can always do more, but blaming De Gea is now just a bad habit. If David is blamed for a game like this, switch it off and we'll leave. If you attack in a continuous way, you know there are transitions. If a team defends and keeps it at 0-0, they grow, and in one action they've caught us. We have to congratulate them. Nothing happens because in one or two games you don't score goals."
The second-half goal from Viktor Tsygankov was enough for Ukraine to get away with a narrow victory over the Spaniards. However, Luis Enrique said that he was pretty much impressed with his side's performance and he further said every side will have one or two games like this were the transitional attack from the opponents might cost them the game.
ALSO READ| Mane and Thiago return to training ahead of Everton clash