Ariarne Titmus, the Australian Olympic and World Swimming Champion, underwent surgery due to the detection of a growth on her ovary. Titmus' breakthrough victory against legendary swimmer Katie Ledecky in the middle-distance races at the 2021 Tokyo Olympics has propelled her to become widely recognized in Australia.
Dominating the competition, Ariarne Titmus claimed first place and was honored with gold medals in both the 200m and 400m races. Ledecky outperformed the Australian swimmer, winning the 800-meter race and earning a gold medal.
This person had won two Olympic gold medals and four world championship titles by the age of 23. They aspire to secure yet another gold medal during the upcoming Paris Games. Titmus took to Instagram to share a photo of herself in the hospital and describe her terrifying experience.
"As an athlete. There are moments when you think that experiencing actual health issues in everyday life is not possible. Our focus on maintaining our physical well-being prevents us from maximizing our potential and self-improvement daily," she stated.
She further added, "For a while now, I've been coping with a hip injury and recently underwent an MRI scan to determine the precise nature of the issue. There was a minor problem with the hip, but it can be quickly resolved."
However, the doctors noticed something else that made everything else appear unimportant. On the right side of her ovary, a large lump was discovered.
"My greatest dream is to have children, as you are aware if you know me. I had a lot of anxiety during this period. Of course, in these moments you imagine the worst thing that could happen, and I was really scared of possibly losing my ovary or experiencing something that could affect my ability to have children in the future."
But she was fortunate enough that her ovary was 8.5*7 cm in size and had two harmless tumors called dermoid, each 4 centimeters in size. Yesterday, the doctors operated on her, and they were able to remove something without any problems. She feels good and relieved that they are not there anymore.
Related: Former PENN swimmer Paula Scanlan reveals HORRIFIC details of sharing changing room with Lia Thomas in latest testimony before Congress
The Australian government website says that ovarian dermoids grow slowly, but they are not cancerous
The Healthdirect website of the Australian government states that an ovarian dermoid cyst comprises various body tissues such as hair, fat, skin, teeth, and bone. They do not grow quickly and are not cancerous.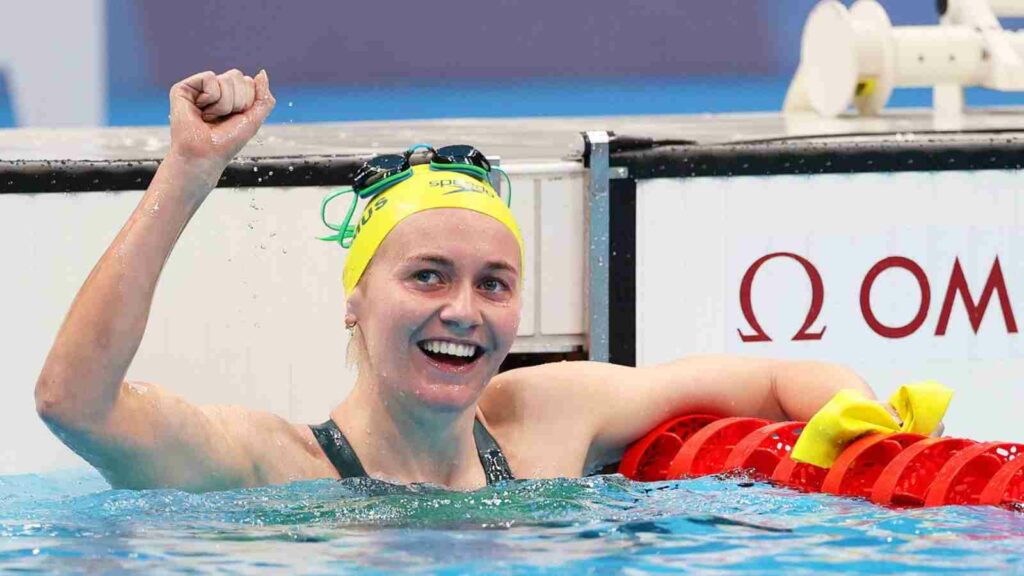 The growth of dermoid cysts is a frequently occurring phenomenon. Twisting or bursting of the ovary is not a common occurrence, though it can sometimes happen. However, dermoid cysts do not pose any issues when it comes to fertility.
Regardless of the circumstances, any health issue has the potential to bring about a significant realization, and Titmus expressed gratitude for having received the necessary care.
Being a sports player is challenging. Being a woman is challenging. In the last month, she has discovered more things about my body and what it can do. She has discovered that being physically fit and healthy does not make you completely protected from these things. She is grateful that she discovered these growths before they grew larger and started to seriously affect her health.
In case you missed it: