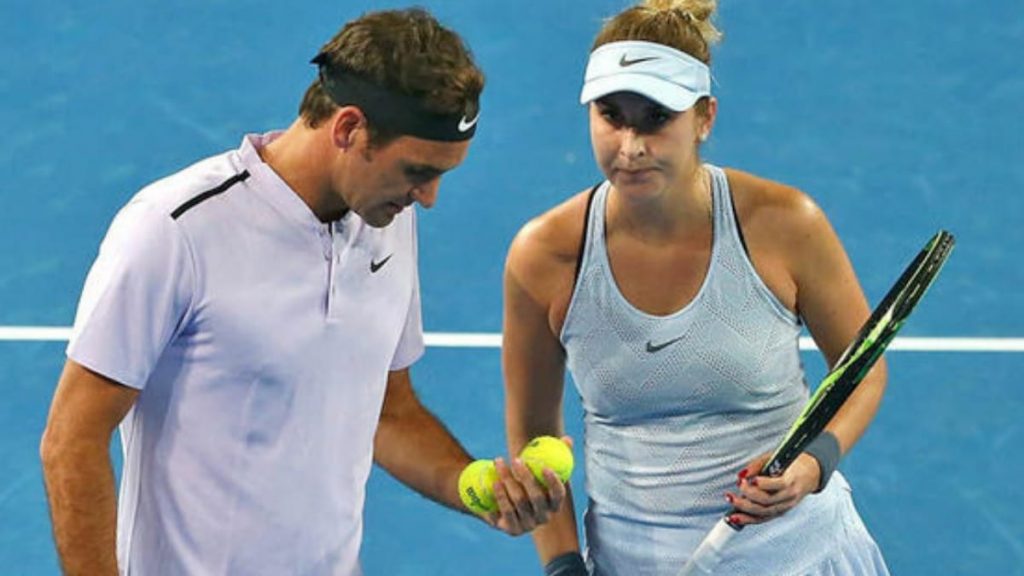 20 time Grand Slam champion, Roger Federer who has been missing from the tennis court due to a knee injury is slated to return on-court to compete at the opening Grand Slam of 2021 after a 11 month exile. The Swiss had even proclaimed his ambitions to win an Olympic medal at the Tokyo Olympics 2021 as a part of his comeback season.
Federer had told SRFSport, "I'm excited to see what Tokyo will be like and hope the Games can take place in 2021. Of course I want a medal there. No matter whether in singles, doubles or mixed.
Federer, who missed the 2016 Games in Rio, confirmed at the backend of 2019 that he will be making a fifth appearance at the Olympics as he will compete in Tokyo 2020.  Originally scheduled for July 2020, the Olympics got postponed because of the coronavirus pandemic.
'Very happy' : Belinda Bencic expresses desire to team up with Federer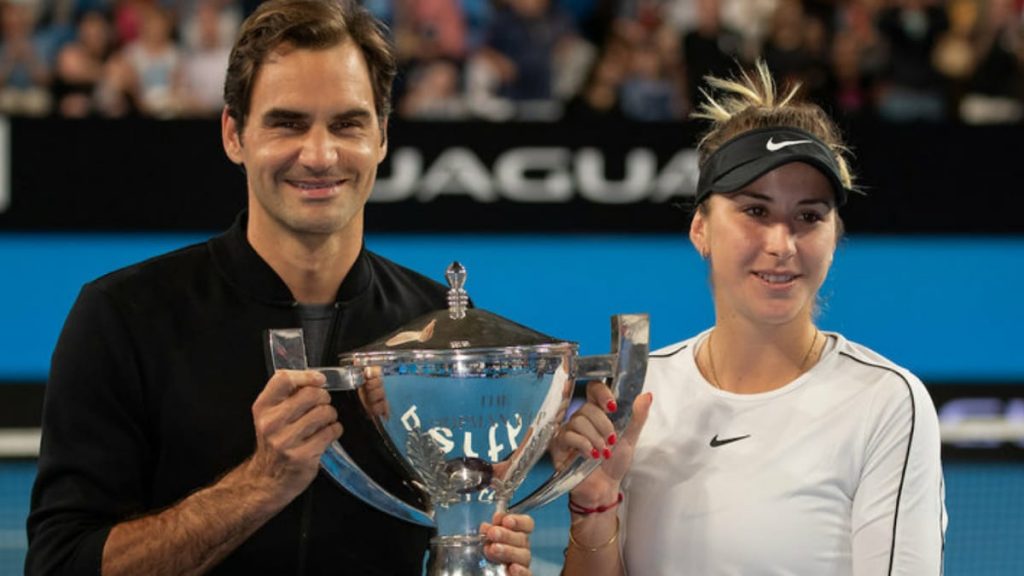 Roger Federer is a favorite for any tennis player to team up with in doubles and the story remains the same for Swiss woman, Belinda Bencic who has partnered with Federer on many occasions and has won back-to-back titles at the Hopman Cup in 2018 and 2019.
Bencic had expressed her desire on playing alongside Federer once in February this year as well. "If he decides to compete in the single and mixed doubles, I would be very happy if we could play together", she told SRF Sport.
Recently, during an interview, Bencic was asked whether she was competing alongside Federer at the Summer Olympics. The Swiss woman instantly replied that she is already ready, and it is up to Federer now to decide.
"I'm ready, it's just up to Roger now (laughs). No, nothing has been decided yet, everything is still very far away for me. But in addition to the Grand Slam tournaments, the Olympic Games remain one of my big goals – in singles and maybe also in mixed. If we stay healthy, I would like to compete with Roger," said Bencic.
The Olympic Gold seems to be an elusive target for Federer who has never won it in his career. The Swiss lost to Andy Murray in an unforgettable match at the 2012 London Olympics.
Also Read: Australian Open 2021 may cancel Qualifying Rounds to get a head-start from January