Spencer Dinwiddie and Kyle Kuzma are once again back in the NBA headlines. But the reason isn't them beefing again. Instead, it is Spencer Dinwiddie explaining and defending his stance which led to the beef. Both have shared the court together donning a Washington Wizards jersey in the 2021-22 season. But probably, they didn't have the best relationship and that has led to this bad blood between them.
The beef started when Spencer Dinwiddie called out some of his former Washington Wizards' teammates for chasing the bag. After, the Dallas Mavericks lost to his former team. After the loss, Spencer Dinwiddie quoted: "For them, it's a showcase. They're over there trying to get paid, not trying to play winning basketball. For a team that has real aspirations and has an MVP, went to the conference finals last year, we have to be better to a man."
Kyle Kuzma being the guy he is and loved by the fans didn't show any mercy to his former teammate, Spencer Dinwiddie after those comments. And, he clapped back by tweeting: "The funny thing is they don't play winning basketball 🤣🤣🤣✌🏽✌🏽✌🏽👋🏽🤡." This didn't end there and Dinwiddie reacting to the beef with Kuzma, a month ago sent out a quote of Draymond Green saying: "Insecurity is Loud?"
After, that Kyle Kuzma went all out on clowning Spencer Dinwiddie and called him a "delusional guy" and even "Dinshi**ie island." You can find the complete thread here. And, now Spencer Dinwiddie once again reacting to his beef with Kyle Kuzma has an explanation to give.
As the Nets guard recently appeared on Gilbert Arenas' podcast, "Gil's Arena" and there when asked about his take on the thread posted by Kuzma, Spencer Dinwiddie quoted: "Obviously, he was hurt by the things I said. Let me preface this: I never once said he wasn't talented, so I never once called him a bum on the court. Everything I said, though, was designed to be honest. It was a fact. So, do I respect his talent level? Yes. Do I respect his priorities? No."
Further, Spencer Dinwiddie added: "If you gonna come back and say "Dinshi**ie" and follow up with other non-facts or other fifth-grade insults… Little kids call you that. Why would I respond on Twitter in a socialite fashion to a dude who wants to be in a socialite meme war type of thing?" His response was very mature and he even concluded it by claiming himself as an "honest man" who'll settle such disputes wisely. But unfortunately, the internet is still clowning him.
Related: "You've been bounced around like a basketball my boy", Kyle Kuzma HUMILIATES Spencer Dinwiddie, calls him Dins***tie in epic rant
Twitter clowns Spencer Dinwiddie for his reaction to Kyle Kuzma's thread disrespecting him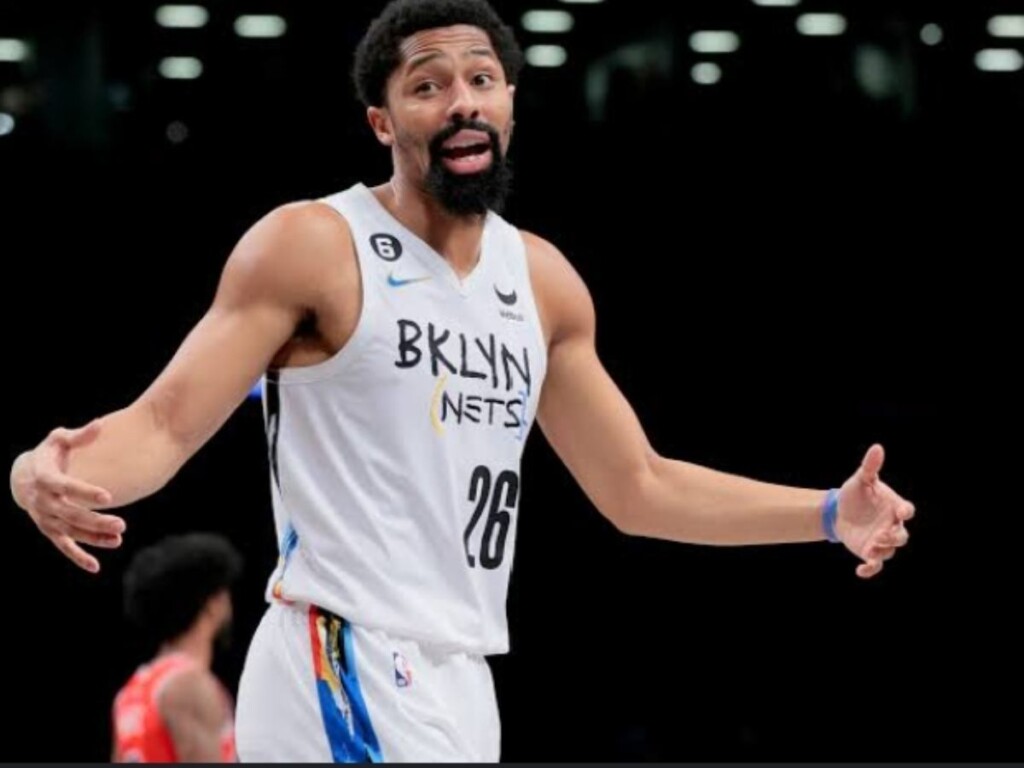 Spencer Dinwiddie sent out a zen-like take for the thread posted by Kyle Kuzma to clown him. He handled it very maturely. But the fans are still clowning him for not really being the guy he is trying to be. Also, many called him out for hating on his former teammates who are going to get a bag. You can find some of the many reactions posted by fans on Twitter here below:
Spencer Dinwiddie is now with his former team Brooklyn Nets. And, he's balling out with the young core of the team and excited for the future with the young, talented and good roster the Nets have made after parting ways with Kevin Durant and Kyrie Irving.
Kyle Kuzma has a $13 million worth player option with the Washington Wizards but he probably will test the Free Agency Market and try to land himself a deserved bag.
In Case You Missed It: