World No.1 tennis player Novak Djokovic has been the center of attraction at the ongoing Tokyo Olympics. Given his iconic status in the world of sport, several athletes present at the Olympic Village have been constantly grabbing onto the opportunity for a selfie with the great Serb.
Besides being the best player on the planet, and possibly the greatest ever, Djokovic is also known for his larger than life attitude off the court. The 34-year-old is also one of the few professional athletes to oblige and engage with fans at regular intervals.
Recently, fellow Olympian, Amel Tuka, has joined a long list in praising the Serb's humble and affable behaviour. The Bosnian runner who took a picture with the 20-time Grand Slam, showered plenty of praise on Djokovic.
He wrote, "I'm going to the Olympic Village and I'm carrying food to my colleagues from the national team when I hear someone say: So where were you?! I get who it will be, and when I turn around there's Novak Djokovic." 
"With every gesture and sentence, he showed his modesty and humanity. Nole is a man, athlete, humanitarian. He is our friend, a good and honest man. We will see each other again in Visoko, Sarajevo or Zenica."
"He wished all our competitors luck, and I took the opportunity to congratulate him once again on winning Wimbledon and to tell him that we are all cheering for him at the Olympic tournament as well," wrote the Bosnian, reliving his encounter with the tennis legend.
Djokovic into round three in Tokyo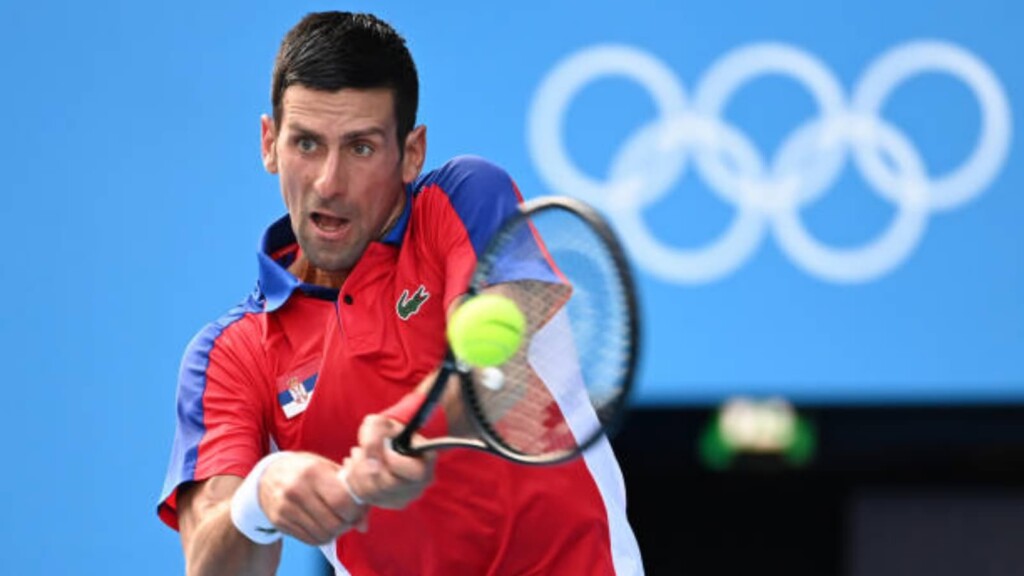 Meanwhile, Djokovic after beating Hugo Dellien in the opening round, also managed to see off the challenge of Jan-Lennard Struff in the second round. The top seed is into the third round where he will take on Spaniard Fokina.
Djokovic has already won the first three Slams of the year, and is focused on winning the Gold medal in Tokyo, which will present him with the opportunity to finish the year with a Golden Slam, depending on his result at New York.
Also read: 'I have learned my lessons, will have to raise my level against Frances Tiafoe,' says Stefanos Tsitsipas