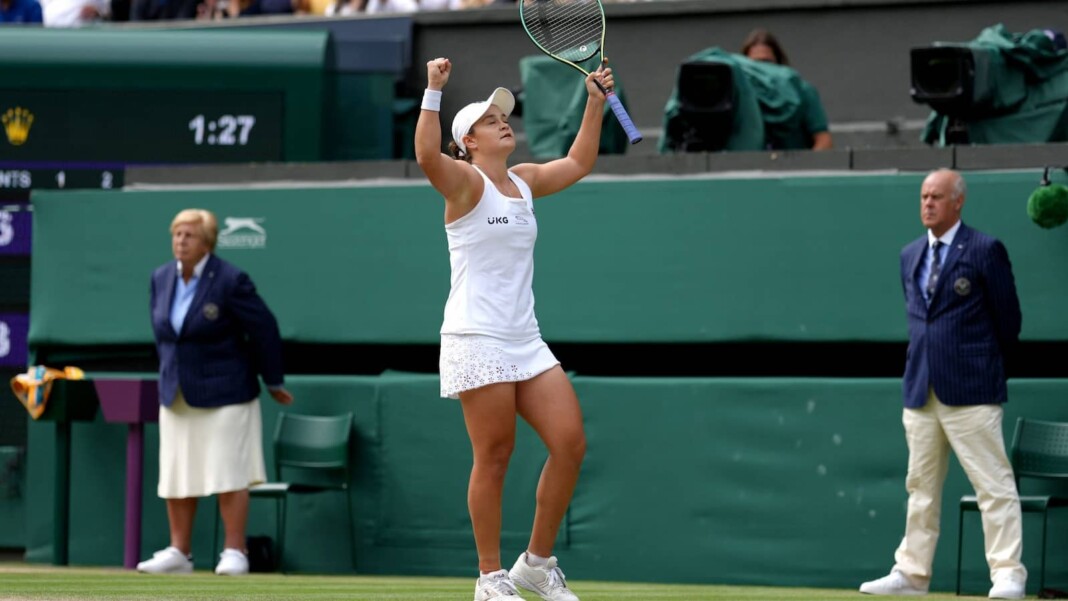 Ashleigh Barty becomes the first Australian woman to reach the Wimbledon finals since 1980 when her idol and mentor Evonne Goolagong Cawley won the title at the 1980 Wimbledon Championships, her last Grand Slam. She also became the first Australian to reach the finals of the Championships since Mark Philippoussis finished as the runner-up at the 2003 Wimbledon.
Barty was up against former champion Angelique Kerber in the semi-finals of the Wimbledon 2021 and went on to defeat the German 6-3, 7-6(3) to make it into her first-ever Wimbledon finals.
Barty talks about what it felt like reaching the finals at Wimbledon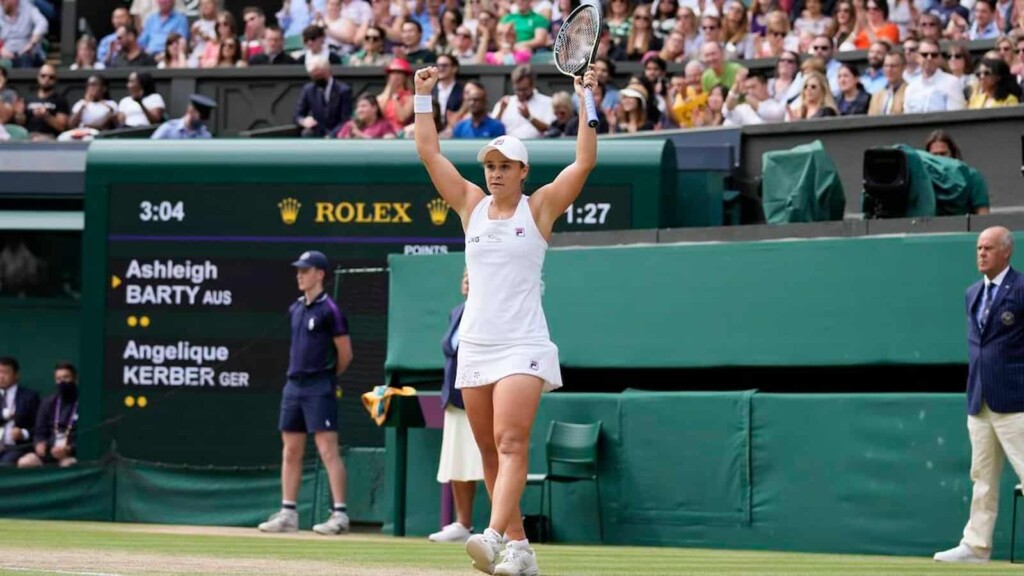 Barty is not often seen expressing her emotions after her match. But today after winning the match point against Kerber, she raised her hands and then held her head as she confirmed her qualification to the finals of the Championships this year.
"It was incredible, it was just a moment of relief, a moment of pure excitement, it was something I never knew if I would feel and being able to have an opportunity to play in a final here at Wimbledon is incredible. That match was the best level I played in quite some time.
"Angie's an incredible competitor and she brought out the best in me today and I think being able to challenge myself against a champion like her, it was really nice to play really good level throughout the match and controlling the ball when I had to and being able to have that feeling on the last point was amazing," said Barty.
Ashleigh Barty talks about her mentor and idol Evonne Goolagong Cawley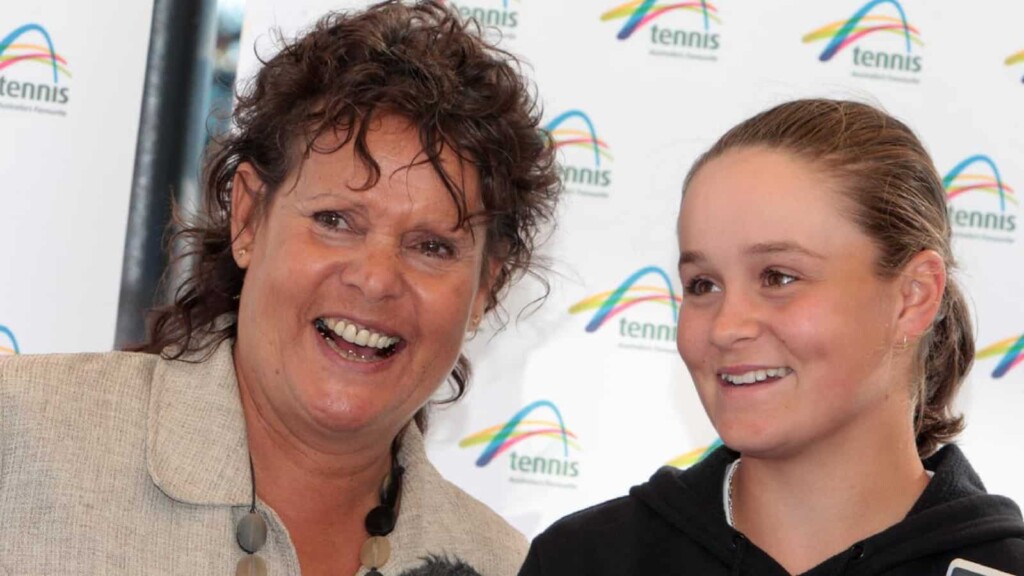 Barty has always held Evonne Goolagong Cawley in the highest of regards and called her the inspiration why Ashleigh picked up the racquet in the first place. Evonne won 7 Grand Slam titles in her career and won twice at Wimbledon, first in 1971 and then later in 1980. Barty's outfit for this year's Championships has been inspired by Evonne's outfit as it is the 50th Anniversary of her 1971 title.
"I spoke to Evonne prior to the tournament and haven't been in contact with her since. I have been fighting my way through and just kind of enjoying the opportunities I had this week. But it's a really special anniversary for Evonne.
"I couldn't be more proud to be in a position to wear an outfit inspired by her and now give myself a chance to create history in a way that would be a tribute to her is really exciting. I couldn't be more pumped to have that opportunity on Saturday," added Barty about what it means to her and Evonne as Barty aims to win the title in the 50th year of Evonne's first title.
In the finals of the Wimbledon 2021, Ashleigh Barty will now be up against Karolina Pliskova who defeated Belarusian Aryna Sabalenka in the semi-finals. This will be the first occasion since 1977 when both the finalists will be playing their maiden finals of the Wimbledon Championship.
Also Read: Top-ranked players Novak Djokovic and Ash Barty to retain their position after 2021 Wimbledon