Will Smith won the Oscar for his role in King Richard where he has played Richard Williams, the father of tennis legends Venus and Serena Williams. However, Smith made the headlines for the wrong reasons and there is a chance that he might have to hand over the Oscar back. Smith slapped presenter Chris Rock on live television during the ceremony as he cracked a joke on Jada Pinkett Smith's hair loss problem.
Rock who took over presenting duties in the third hour of the vent cracked a joke on Jada Pinkett Smith as he compared her being in 'G.I. Jane 2,' referring to her shaved head as she is suffering from Alopecia. Jada has earlier shared her struggle stories with hair loss and proudly flaunts her shaved head.
Will Smith did not take it lightly as he appeared on the stage and slapped Chris Rock in front of a room full of people. He went back to his seat and then said, "Keep my wife's name out of your f***ing mouth," twice before the telecast glitched for the American audience.
There are already reports suggesting that Will Smith may have to return the Oscar due to his show of violence on live television.
People including celebrities have criticised Will Smith for his actions on such a big stage. While others have pointed out the strict guidelines of the Academy Awards as they feel that it was basically an assault on Chris Rock, enough to ask Will Smith to hand over his Oscar. In the wake of a sexual misconduct scandal that was all over the industry, the Academy released a conduct code back in 2017.
What are the Academy Code of Conduct that Will Smith broke?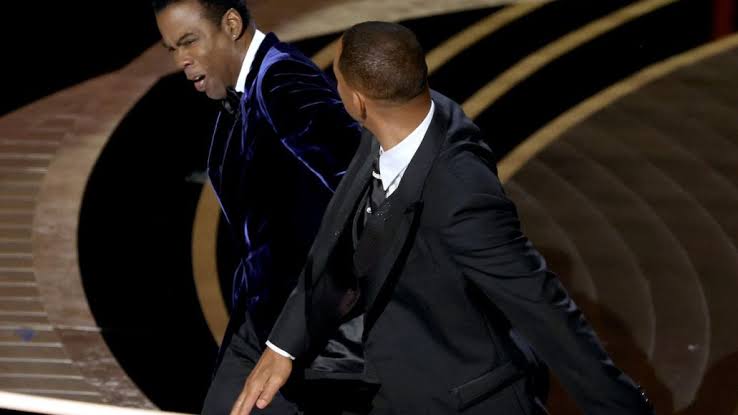 The Academy's code of conduct mainly focuses on "upholding the Academy's values" which starts with being inclusive, making the environment more supportive for everyone and developing dignity for human values. 
AMPAS CEO Dawn Hudson wrote back then, "In addition to achieving excellence in the field of motion picture arts and sciences, members must also behave ethically by upholding the Academy's values of respect for human dignity, inclusion, and a supportive environment that fosters creativity."
She had added, "There is no place in the Academy for people who abuse their status, power or influence in a manner that violates recognized standards of decency. The Academy is categorically opposed to any form of abuse, harassment or discrimination on the basis of gender, sexual orientation, race, ethnicity, disability, age, religion, or nationality."
Apart from the tweet condoning the violence at the Oscars ceremony the Academy has not come up with a proper statement. Whereas LAPD has also reported that Chris Rock has told them that he does not want to file a report against Will Smith. 
It is a portrayal of the story of the Williams sisters and how their father (Richard Williams) helps his two daughters to succeed in a sport that is mostly dominated by the white people during that time. King Richard received a total of six nominations including the Best Picture nominations along with some of the best movies.
Also Read: Chris Rock has "declined to file a police report" after Will Smith's controversial slap at Oscars