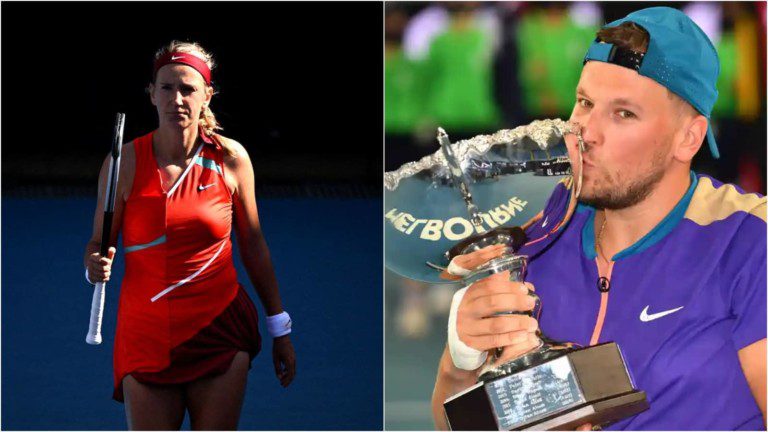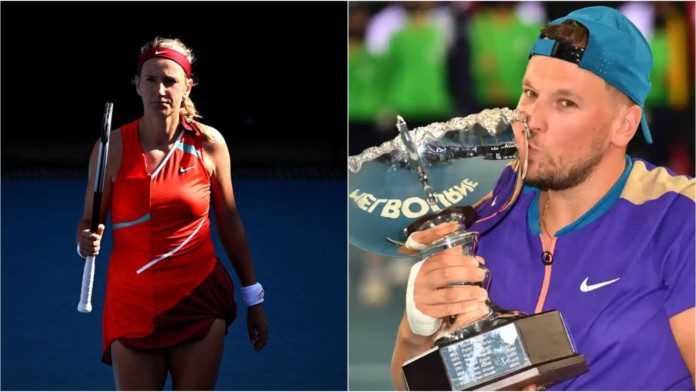 Former World No. 1 and the 24th seed at the ongoing 2022 Australian Open, Victoria Azarenka cruised past Elina Svitolina 6-0, 6-2 in 67 minutes to enter the 4th round of the Grand Slam where she has been a 2-time champion in 2012 and 2013.
Azarenka moves into the 4th round for the first time since her quarter-final run in 2016. Her next two appearances in 2019 and 2021 saw her exit the tournament in the first round itself and since then it has been a good run this year having made it to the Round of 16 without dropping a set so far.
During her on-court interview after defeating Svitolina on the Rod Laver Arena, Azarenka paid tribute to one of Australia's greatest sporting icons Dylan Alcott. Alcott is a former wheelchair basketball player and a Gold medallist in Paralympics representing Australia. Since his retirement from basketball, he became a tennis Pro and has won a total of 23 Grand Slam titles, 15 singles and 8 doubles while winning 3 Gold and 1 Silver medal in the Paralympics.
"He's been my inspiration for a while and I am so proud for how much involvement there is for him in Australia and those guys, the wheelchair tennis, they deserve so much recognition and I just hope you guys come and watch them because they are way better than us, that's just my opinion.
"I just wanna kind of give him a shoutout, I know it is his last tournament and I can't wait to see what he does next because he is such an amazing personality. What a story, the resilience, the determination, he inspires me a lot," said Azarenka lauding Alcott who is the 7-time singles and 4-time doubles defending champion at the Slam this year, his final tournament before retirement.
"You are such a legend" replies Dylan Alcott to Victoria Azarenka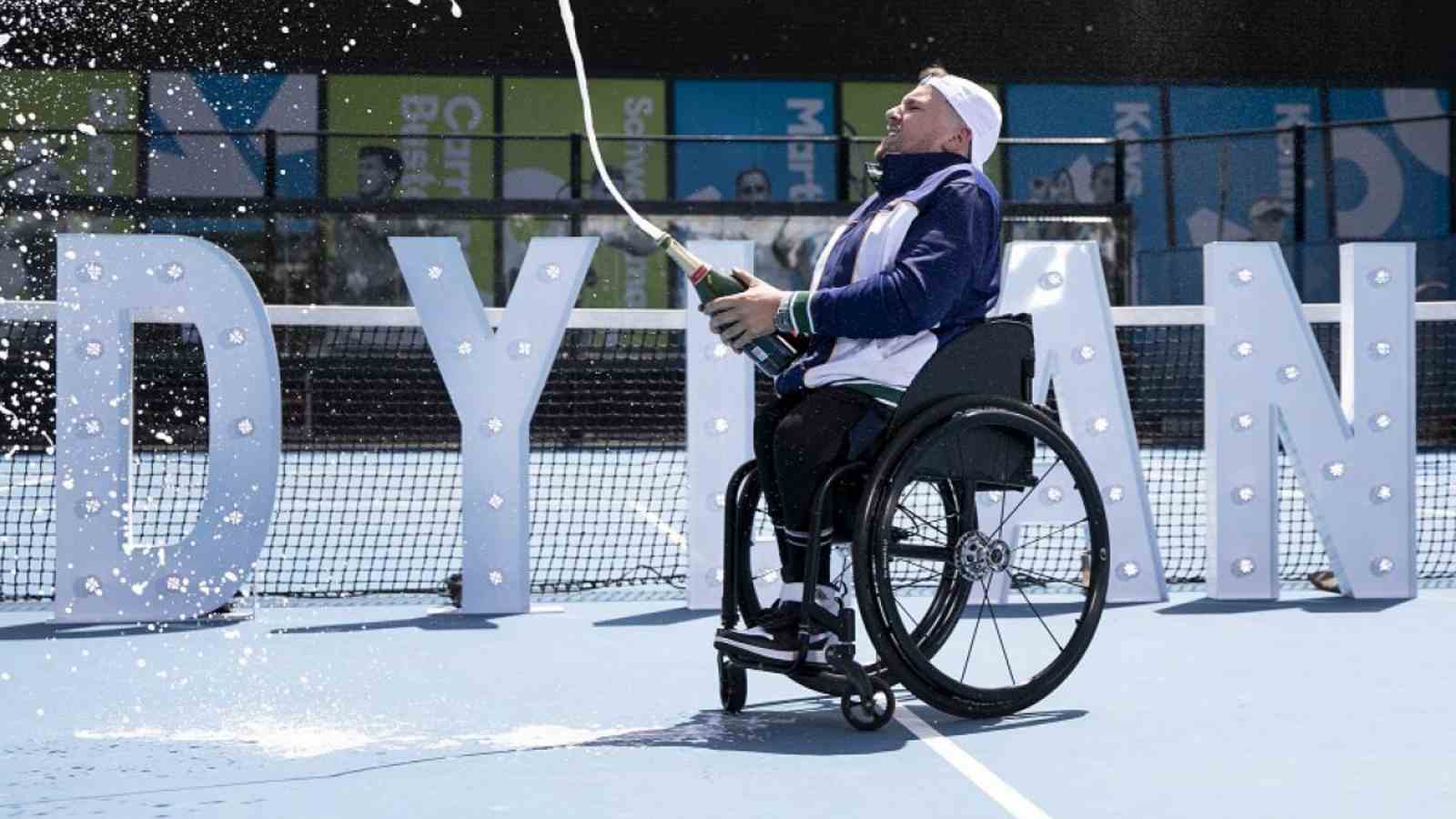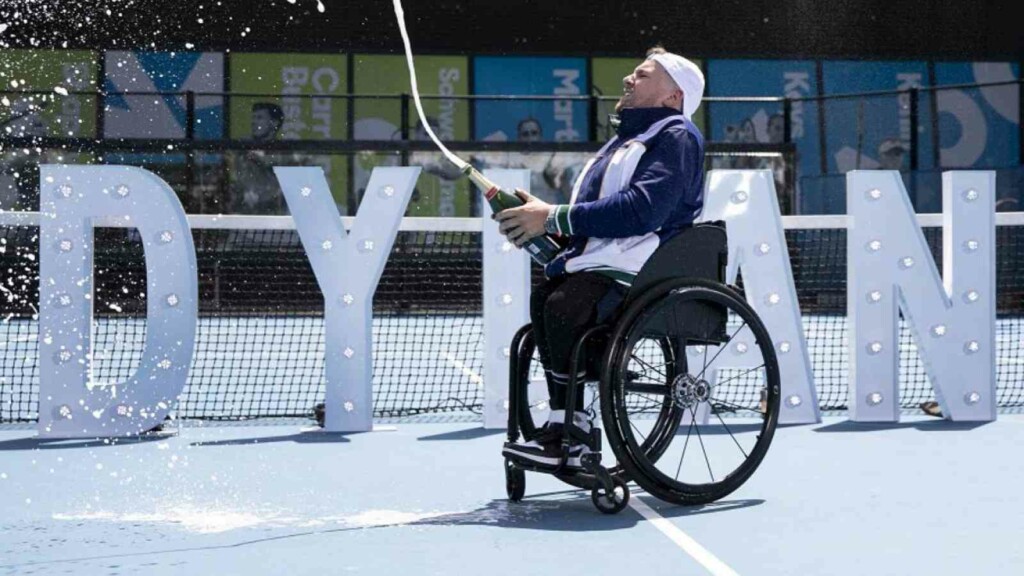 Alcott found out about Azarenka's comments afterwards and with the official Twitter handle of WTA uploading her short interview, Alcott replied to the video tagging Azarenka. Dylan wrote, "Such beautiful words from you @vika7 you are such a legend. Appreciate it so much."
Azarenka will now take on 4th seeded and 2021 French Open champion Barbora Krejcikova in the 4th round with Krejcikova reaching the 4th round of the Australian Open for the first time and has dropped only 1 set so far. As for Dylan, he will begin his title defence next week in both singles and doubles events.
Also Read: Australian Open 2022: Naomi Osaka vs Amanda Anisimova LIVE Stream, When, Where and How to Watch