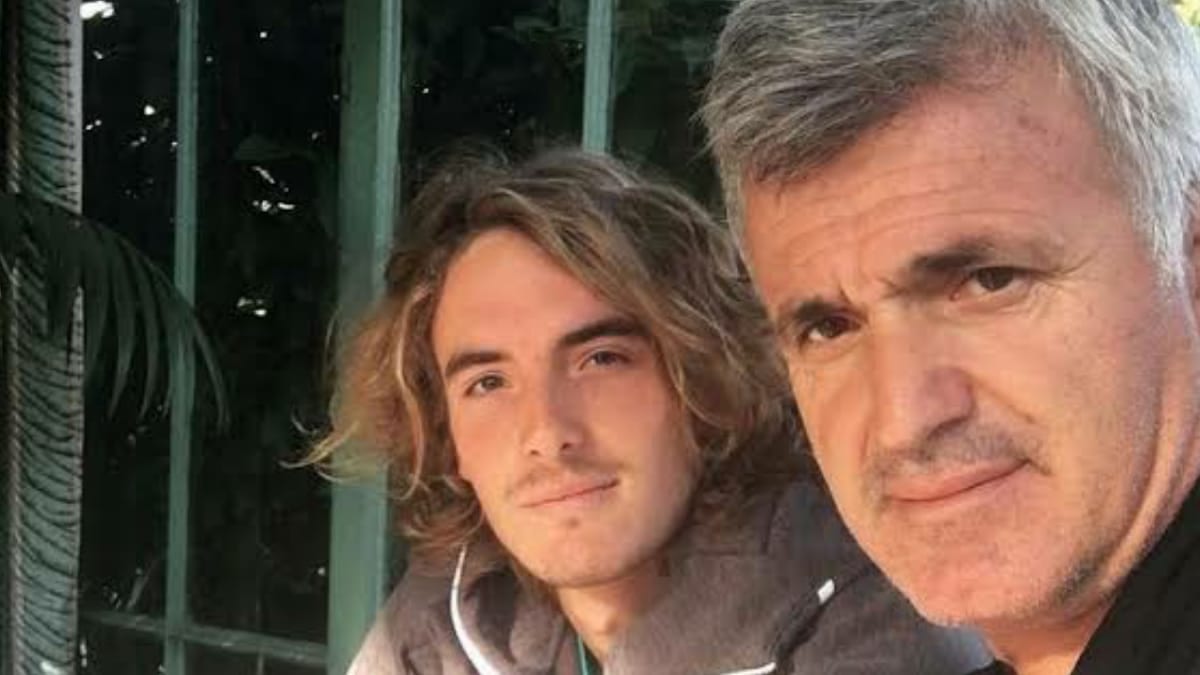 Stefanos Tsitsipas has not yet got top gear in this year's Australian Open 2022. However, the Greek would be encouraged by his performances as the tournament marks his comeback from the injury that he suffered at the back end of last season, which forced him to miss the ATP Finals in December.
The World No.4 sealed his place in the quarter-finals of the tournament with a 4 set victory against Taylor Fritz to set up a blockbuster showdown against Italian Jannick Sinner in a battle of two of the best youngsters in the world of tennis currently.
Tsitsipas gets violation for father's antics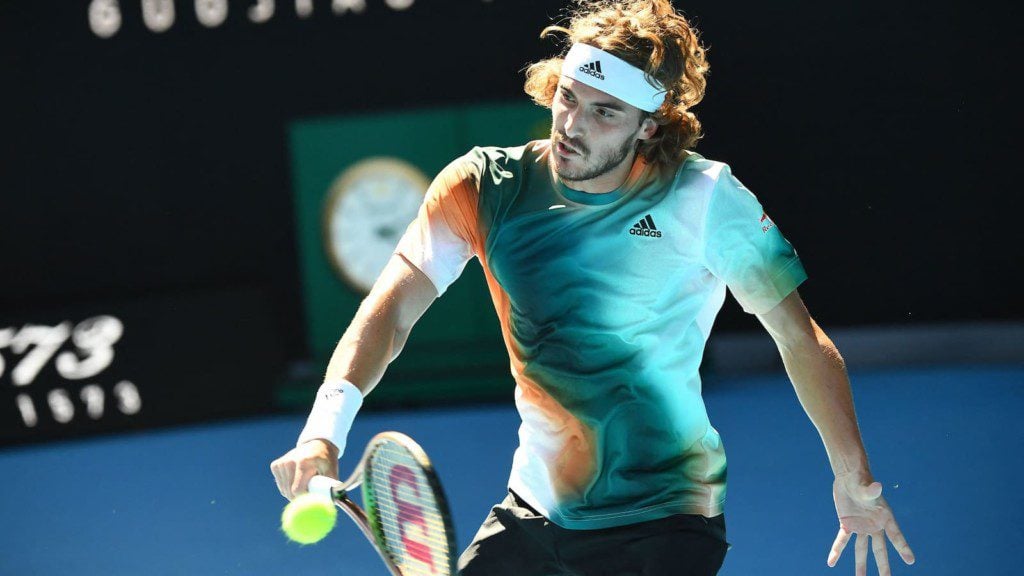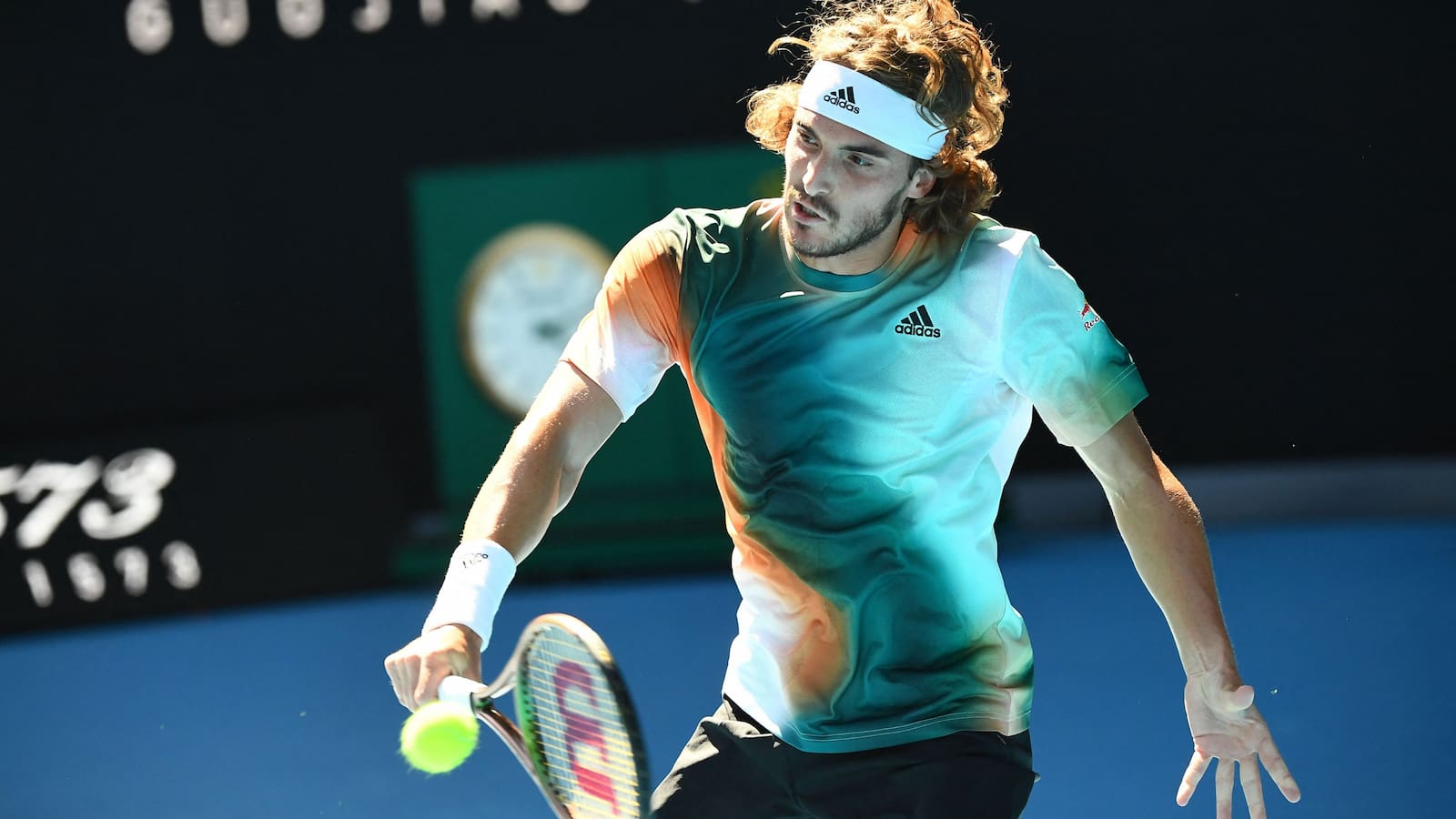 As a rule by the ATP states, on-field coaching is not allowed for any player on the tour. However, Stefanos Tsitsipas was given violations at his third-round victory over Benoit Paire and the subsequent victory against Taylor Fritz due to father and coach Apostolos Tsitsipas' antics.
Apostolos Tsitsipas is part of the world's No 4's coaching team and often appears to be giving out tactical tips to his son from the box during matches. At the end of the fourth round in his match against Fritz, the Greek was told to talk to his father and ensure he doesn't repeat his actions, and if he fails to abide he'll get a violation.
Former World No.1 Mats Wilander discussed the situation post the match, with him concluding that Apostlos needs to get out of Tsitsipas' he help him develop and mature further. The 7 time Grand Slam winner has urged Tsitsipas to deal with his own problems on the court himself, by having a proper discussion about strategy and planning before and after the game.
"At some point his father needs to get out of there. Let Stefanos figure things out himself. You can have a proper go through the match beforehand and afterwards, but Stefanos can solve the problems [during the match] The situation [with the umpire] happens and then in the fifth set Tsitsipas wins it 6-4. He plays a brilliant set, maybe the best set in the whole match."– said Wilander on Eurosport.
READ NEXT:"Novak Djokovic excluded for POLITICAL reasons by Scott Morrison," alleges Member of the Australian Parliament