Ash Barty is truly living up to the title of the world's No.1 player. She has literally destroyed all of her opponents and hasn't given an iota of chance for her opponents. She has reached the finals of the Australian Open after a truly dominating performance.
During the past year, everyone was expecting Barty to do a Novak Djokovic and win all the grand slam titles around the world. However, she was only able to win the Wimbledon. Some well-fought matches and some upsets made the world No.1 not achieve her true potential.
Ash Barty's wins in 2021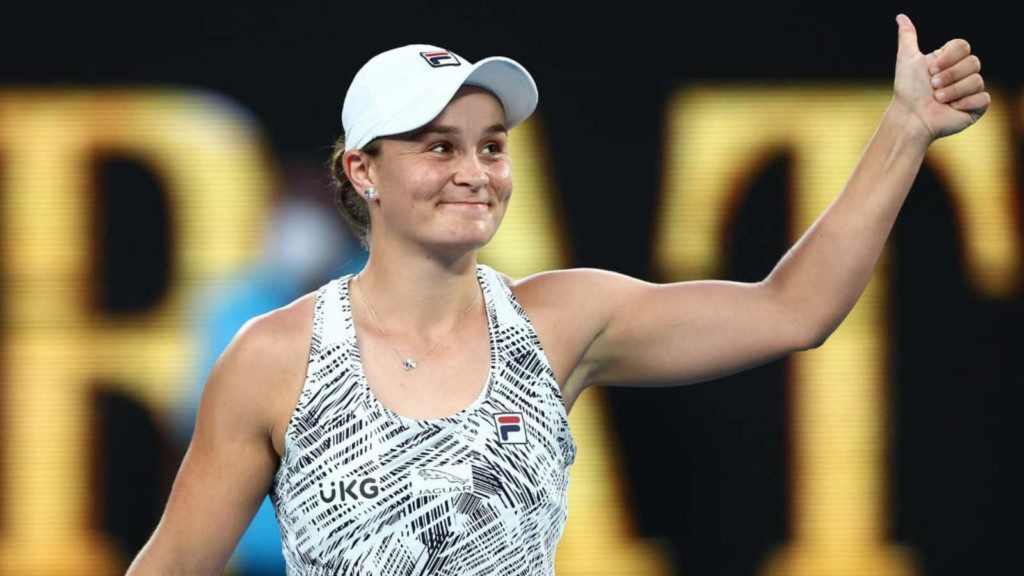 Ash Barty was able to win her second grand slam title in 2021 at Wimbledon. Similar to this year's Australian Open performance, the world No.1 won all her matches in straight sets till the semi-finals.
In the finals, Barty faced the Czech Karolína Plíšková, who gave her a tough fight in a 3-set thriller which ended in Barty lifting the Wimbledon title. Arguably one of the biggest achievements of her career.
Her second achievement was winning two WTA 1000 titles. First at the Miami Open in April and Second was the Cincinnati Open in August. She reached a final of another WTA 1000 but unfortunately lost to the number 2 seed Aryna Sabalenka.
However, fans are expecting Barty to win the third grand slam this year on her home turf. This is going to be her first Australian Open title if she win the finals against Danielle Collins.
Also Read: Tennis Legend Rod Laver LAUDS Ash Barty for her DOMINANT performance at the Australian Open 2022