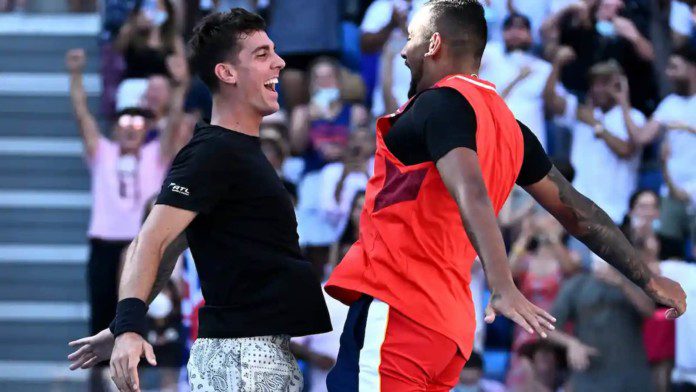 Nick Kyrgios and partner Thanasi Kokkinakis continue their incredible run as they take down another seeded pair to reach the semi-finals of the 2022 Australian Open. The Australian pair defeated the pair of Tim Puetz and Michael Venus 7-5, 3-6, 6-3 in 2 hours and 15 minutes on the roaring KIA Arena which is starting to become a fortress for the pair.
The Australians hit 25 aces, 5 double faults, 34 winners, 1 unforced error to accumulate 94 points during the match while the pair of Puetz and Venus had 6 aces, 5 double faults, 34 winners, 12 unforced errors to finish with 84 points and it was their lack of discipline that resulted in the win for Nick and Thannassi in a match that had its fair share of controversy.
"Unreal scenes. When we were young playing on the 12th we grew up in Melbourne Park and to say that we did it together semi-finals and I'm not finished, I want to f*****g win this thing, to be honest. It's been incredible, another tough win that's probably what I think.
"The toughest pair we have played, they brought some serious tennis today. It wasn't easy, but as long as I am playing this sport and playing in Australia you sure will have a show and I'm sure Thanasi also feels the same way," said Kyrgios during his on-court interview.
"It wouldn't be a doubles match with us if there wasn't any controversy" say Thanasi Kokkinakis and Nick Kyrgios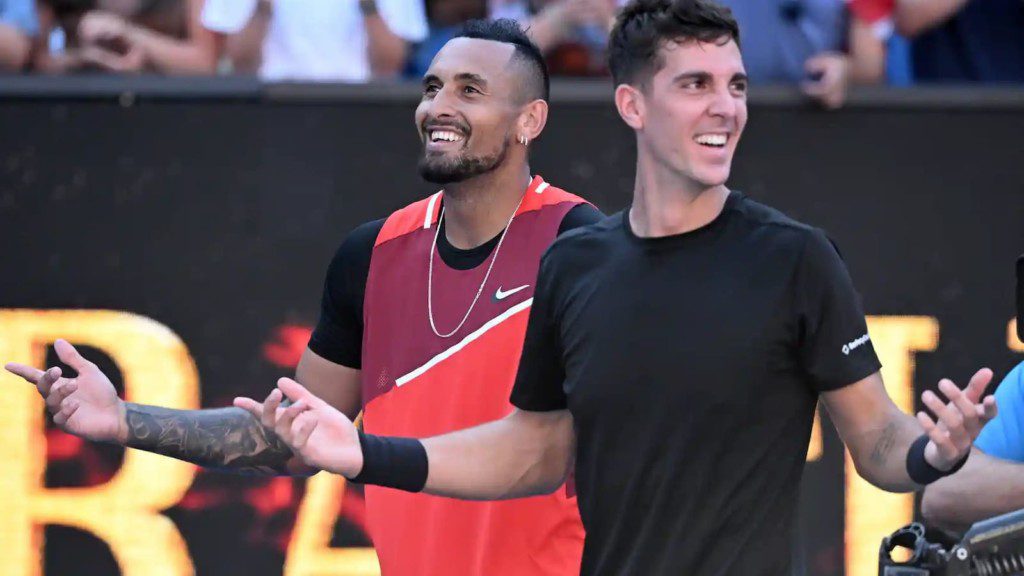 Having taken out two seeded pairs, the Australians will now clash with the 3rd seeded pair of Marcel Granollers and Horacio Zebbalos in the semi-finals. Kyrgios and Thanasi are sure to have the crowd behind them and the two are counting on them.
"When we walk through that tunnel there's no feeling, we're seeing these stands packed everyone's going crazy, we don't want anything else, it's perfect. I haven't played a double or a singles match with an atmosphere like this. Hopefully, Craig (Tiley) is watching this and keeps us on this court. The rowdier the better from everyone honestly. Sink, piss and come here.
"It wouldn't be a doubles match with us if there wasn't any controversy. Everyone seems to have a problem and keep rustling some feathers guys, I don't mind it if I'm honest," concluded Thanasi as the crowd kept on cheering for their local boys who are now heavy favourites for the title.
Also Read: "What should I do with it" Denis Shapovalov SMASHES racquet after losing a heated clash with Rafael Nadal